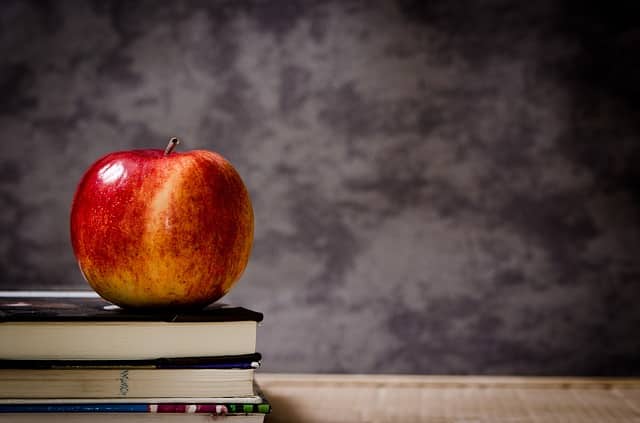 School is back in session! As the little ones begin another year of learning, it's crucial your children are getting a great education from a great school. We have the schools in Henderson, NV going above and beyond to provide their students a great environment for education.
These three best schools in Henderson are not your traditional schools, which is what sets them apart from schools in Clark County. Children in the city of Henderson who attend these schools are excited to get to school and begin learning.
3 Great Schools in Henderson, NV
Henderson, NV provides great school options for families. These are the schools that stand above the rest with their innovative education and inviting environments. Kids flock to these schools and are ready to start learning every day!
CT Sewell Elementary
When you walk down the halls of CT Sewell Elementary, you're greeted by bright murals on every wall and a tortoise habitat. Yes, there is a school tortoise with its own little habitat children see every day. CT Sewell offers many great educational programs including Breakfast Bookworms and has a large school garden for students to grow vegetables.
Glen Taylor Elementary
Hidden away in Green Valley, Glen Taylor Elementary provides students with great education and many programs for both students and parents. One of the great schools in Henderson, NV near Green Valley. It also has a school garden to teach children how vegetables grow in the desert. They also hold occasional farmer's markets to help children with their math skills.
McCaw STEAM Academy
A magnet school located in the heart of Downtown Henderson, McCaw STEAM Academy lives up to its name. With a focus on Science, Technology, Engineering, Art, and Math, McCaw provides its students an immersed curriculum into these subjects. The school also creates a connection with the community by slowly eradicating food deserts with a school garden and a garden club for not only students, but for parents, teachers, and other community members.
Be Closer to Great Schools
MacDonald Highlands is a luxury homes community in Henderson, NV. Hidden in the McCullough Mountains, we provide you with the chance to build your dream home near great surrounding schools and amenities. Are you ready for a Life at the Top? Visit us today!