Four Facts of Beluga Caviar to Know
News Home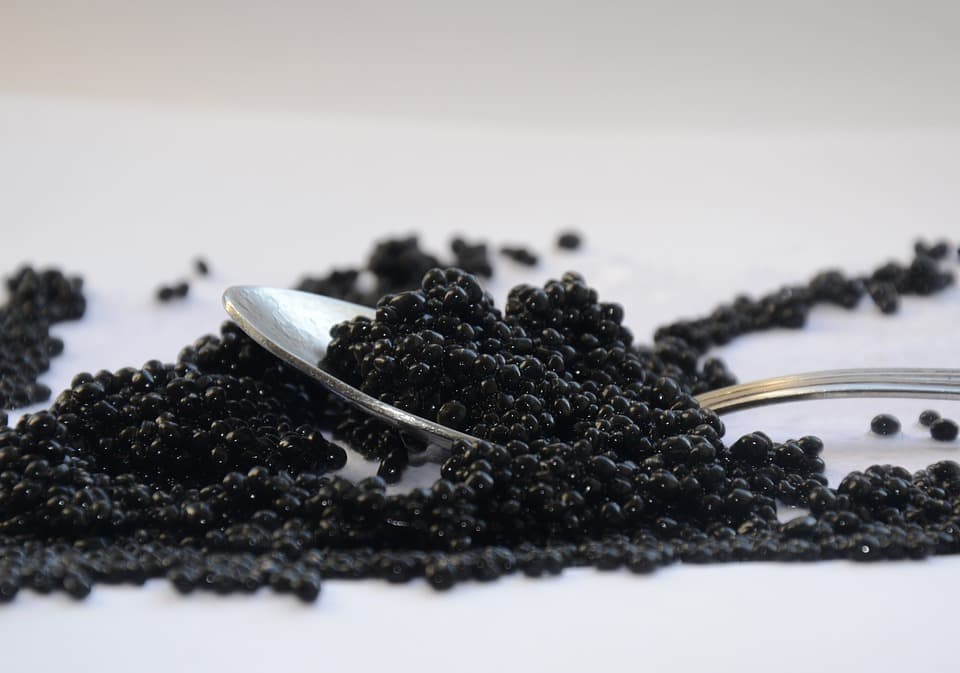 The delightful delicacy is a staple at your most elegant events to please guests. It's best to capture the vibrancy and luxury behind this world-renowned dish in the comfort of your Las Vegas luxury home. There are four main types of caviar. They are the Beluga, Sterlet, Ossetra, and Sevruga. The most common is the Beluga. If you want to be the Beluga connoisseur at your next gathering, read more about what's the history behind beluga caviar. Here are some interesting facts.
The Four Facts of Beluga Caviar You Need to Know
Caviar is one of the oldest delicacies
Before raw oysters, before Champagne, before even truffles were deemed a delicacy, caviar was coveted by kings and the aristocracy. Ancient Greeks, Romans, and Russian tsars were all known to splurge on caviar.
Russians call it ikra, but the word itself hails from the Turkish havyar which comes from khayah, the Persian word for egg. Most of the world's caviar is produced in the Caspian Sea, which is bordered by Russia, Kazakhstan, Turkmenistan, Azerbaijan, and Iran.
Caviar is not as expensive as you think
Now, we don't want to say that is cheap. But caviar prices have dropped in recent years as advances. The United States was also responsible for a severe drop in prices. This happened when lake sturgeon was discovered to be plentiful.

Caviar is judged on its color, flavor, texture, and maturity. When examing caviar, the most expensive caviars are typically older, larger eggs. These are eggs that will be lighter in color. The caviar that has a less potent fish flavor, these eggs will be lower quality and younger and darker in tone. This is helpful for those rookies to enjoying caviar. Their taste buds may not be adept to the taste and will want to start with least expensive and milder tasting caviar.
What is the best caviar?
The world's best caviar is produced from three varieties of sturgeon: Beluga sturgeon (Beluga), Russian sturgeon (Osetra), and Stellate sturgeon (Sevruga). Real caviar ranges in color from light to dark gray and yellow-gray to brown-black. Red 'caviar' is salmon roe. The highest quality of Beluga caviar is called Almas. This is actually a Russian word that translates to "diamond."
Caviar is rich in calcium and phosphorus, as well as protein, selenium, iron, magnesium, and Vitamins B12 and B6, however, it is not completely healthy. It is also high in sodium and cholesterol. Note that caviar should never be frozen. When it has been frozen, it could end up mushy. The best way to serve is in a crystal or glass bowl over ice.
Caviar is like Medication
We bet you didn't know that Beluga can make you happy! It has been documented that caviar was actually prescribed to help treat depression. The proof is in the science. Research shows that high doses of omega-3 fatty acids could aid in alleviating symptoms of depression and bipolar disorder. Who needs Prozac? It's also like Viagra, in which it was prescribed for impotence. Beluga is like a miracle!
If you would rather be served when in Las Vegas, a great place to try the best beluga is Andreas at the Wynn hotel. However you are enjoying your caviar, it is best paired with either French or Italian champagne.

MacDonald Highlands Gives You a Custom Home Lot with Other Amenities
Our Las Vegas luxury homes open up the possibility of future homeowners to experience luxury living in our community. Live at a Higher Level when you stay at MacDonald Highlands.