Get to Know the 3 Christopher Homes Neighborhoods
News Home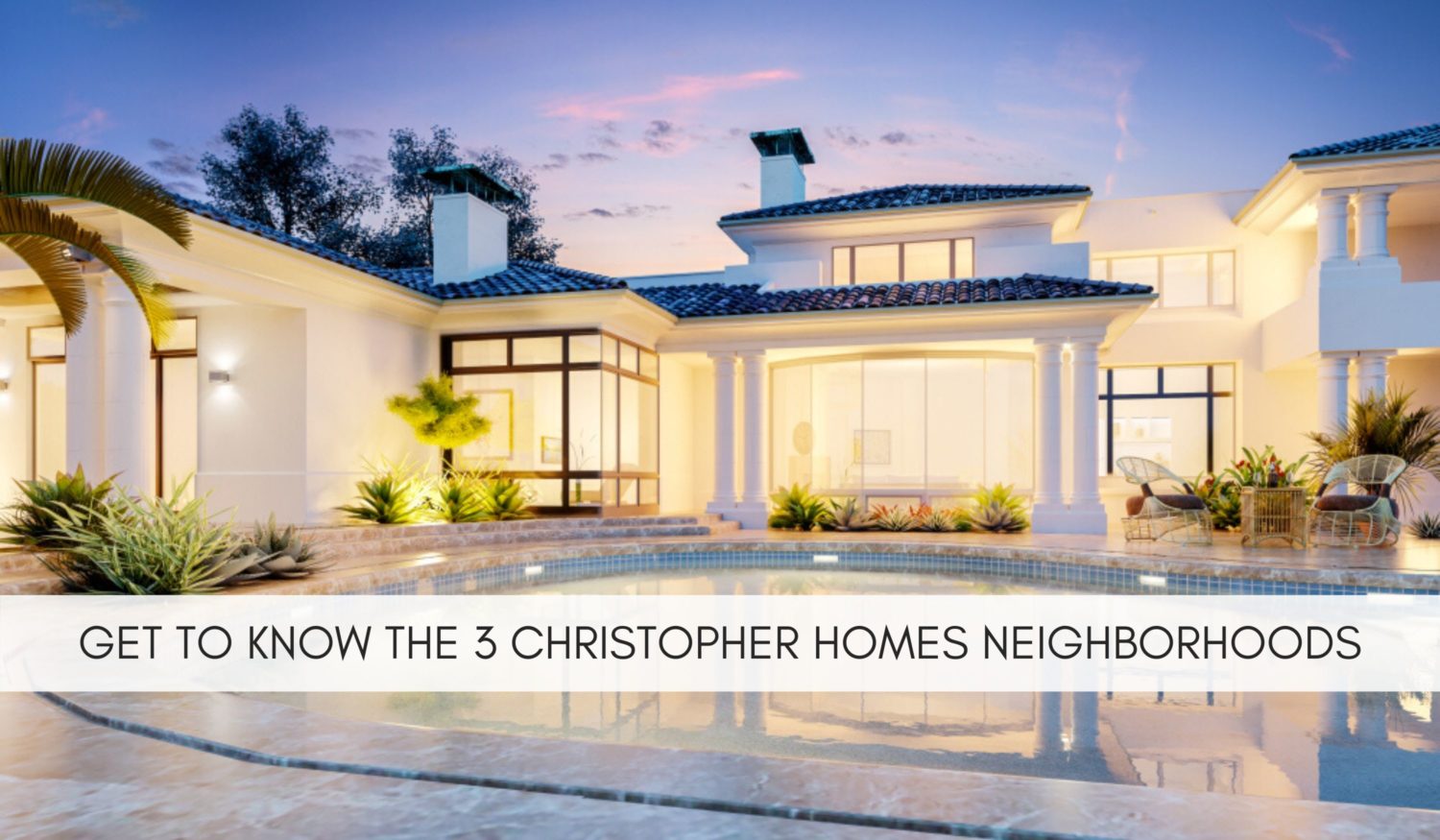 The Christopher Homes neighborhoods are luxurious and unique. With three different ones available, you'll surely find one that will suit your personality and living preferences. Along with luxury homes, the MacDonald Highlands community features comfort amenities, the kind that you get to enjoy when you're staying at a high-end resort. 
The Vu at MacDonald Highlands
This prestigious neighborhood includes hillside homes that offer stunning views of the Las Vegas lights. With palm tree lined streets and gorgeously cultivated landscaping, Vu is a visual feast for the eyes. The community also overlooks the Dragon Ridge Golf Course and surrounding mountain range, delivering even more pretty sights.
The homes in the Vu community include luxury finishes, modern open floor plans, and garages that are big enough to store three or four cars. These homes also come with expansive windows that allow residents to enjoy their gorgeous surroundings throughout the day and night. If you decide to buy a Vu home, you'll enjoy amenities like private decks, courtyards, and terraces.
The Vu Estates Neighborhood
Vu Estates is located in a unique section of the MacDonald Highlands community. The neighborhood consists of 19 detached homes with each one being positioned on a considerable amount of property. They are large enough to be referred to as estate sized. This exclusive neighborhood features an impressive view of the Las Vegas Strip. If you decide to buy a home in this part of the community, you'll also be overlooking the DragonRidge Golf Course and the nearby mountains.
The homes constructed in Vu Estates are spacious, and they range in size from 3,600 square feet to more than 5,500 square feet. Vu Estate homes have a price point that start at around $1 million. Residences include features like expansive windows, covered patios, and vaulted ceilings.
The Vu Pointe Area
The Vu Pointe neighborhood contains 74 single-story homes that are a blend of detached and paired homes. This area is near the DragonRidge Clubhouse, and the homes vary in size from 2,800 square feet to more than 4,800 square feet. Vu Pointe homes are positioned on three single-loaded roads so that each home has a view of the Las Vegas mountains, city lights, and the golf course. Homes in the Vu Pointe area come with high-end amenities, open floor plans, and luxury finishes. You'll appreciate the contemporary architecture and manicured exterior spaces.
Henderson Luxury Homes For Sale
The MacDonald Highlands community is an amenity-rich area, a place where you'll have access to the kind of luxuries that offer comfort, convenience and relaxation. Come tour these three new neighborhoods. You're sure to find your next dream home. Contact us at 702-467-7100 to learn more.