Landscape Architect to Know: Laurie Olin
News Home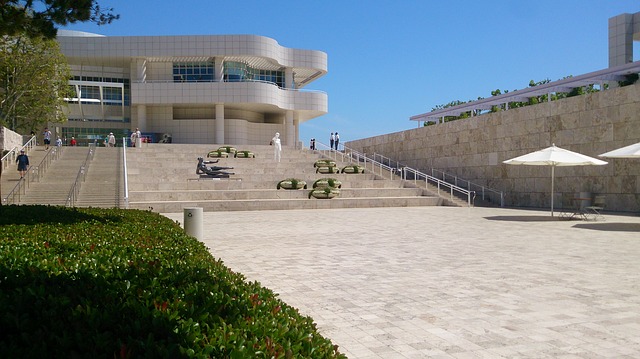 As you walk to the south end of the Getty Center in Los Angeles, CA, you'll notice a patch of cacti perfectly grouped to create a cacti forest. You'll also see the perfectly lined rows of trees to match the linear architecture of the surrounding buildings. You can thank Laurie Olin for this majestic landscape architecture design.
Those perfectly planned rows of trees didn't happen naturally; Laurie Olin envisioned it, designed it, and executed it. Olin holds his own in the group of skilled, well-known landscape architects and holds his own with stunning designs.
Landscape Architect to Know: Laurie Olin
The beginning of a famous landscape architect
Laurie D. Olin is born in Wisconsin, but raised in Alaska, where he studied civil engineering at the University of Alaska. He received his bachelor's degree from the University of Washington. While there, he caught the eyes of Richard Haag, the founder of the landscape architecture program of the school.
His interest in landscape architecture led him to a John Simon Guggenheim Fellowship, allowing him to travel and study English landscapes. His goal was to further explore the nature of public landscapes. Olin also had the great opportunity to travel to Rome for another fellowship to explore the Italian landscapes. Now, Laurie Olin shares his knowledge with the lucky students of the landscape architecture program at the University of Pennsylvania.
Famous works
The landscape designs of the Getty Center are not the only significant landscapes in Laurie Olin's portfolio. The grounds of the Washington Monument had a major remodeling, and Laurie Olin was designated the honor to redesign this historic landmark. The meandering trails surrounding the monument truly create an experience for those who visit the site.
Laurie Olin works from his namesake landscape architecture firm, OLIN, and has many other projects in the works.
Majestic Landscapes in Your Backyard
Los Angeles may be too far to travel to see majestic and well-designed landscapes when you can see majestic desert landscapes of MacDonald Highlands in your backyard. Surrounded by the McCullough Mountains, you're sure to have great views of the Las Vegas valley. Visit us today to see what a Life at the Top all about!