Listing Spotlight: Inside Our Luxurious 15,000sq foot St Croix Street Mansion
News Home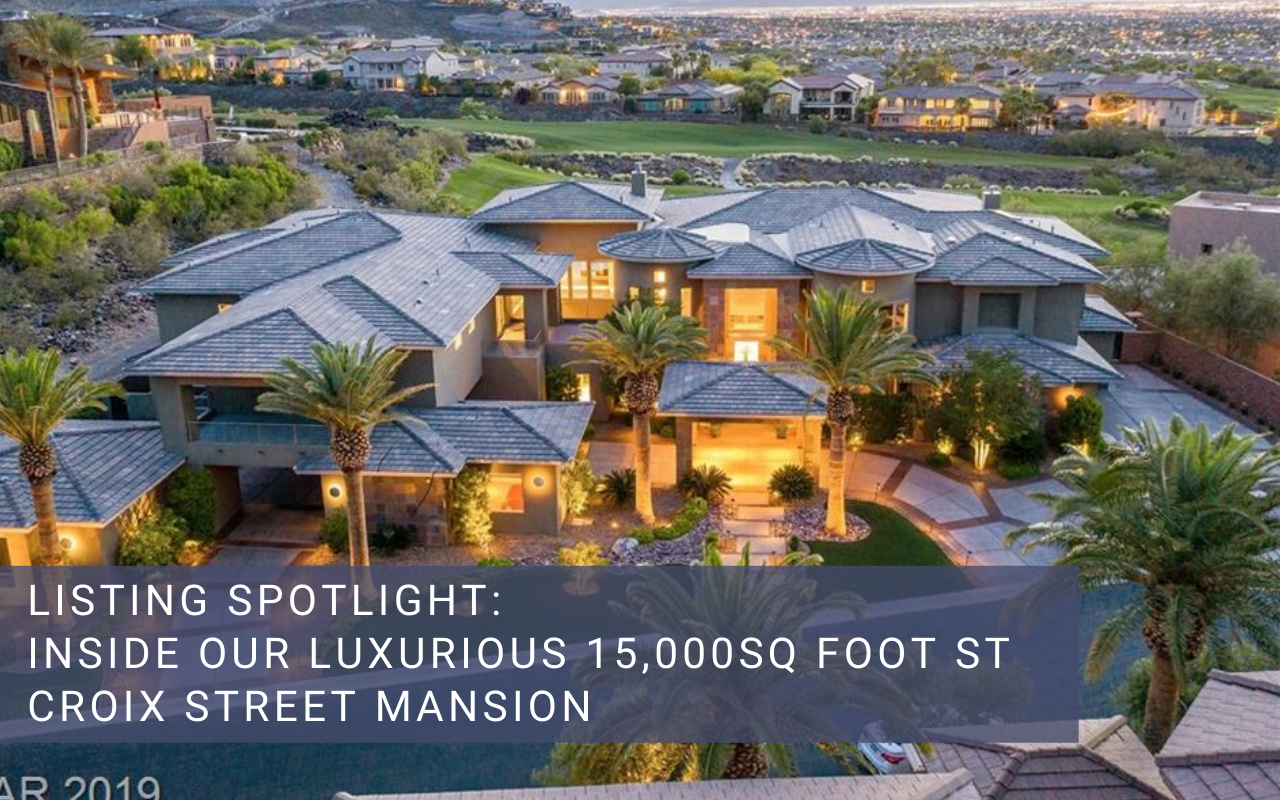 At MacDonald Highlands, we build stunning homes, residences that include all the bells and whistles. Living in our community means that you'll be residing in a safe gated neighborhood, one that features high-end amenities, such as the MacDonald Highlands country club, and plenty of opportunities to become a part of a tightknit group. If you're searching for your dream home, we surely have it. Here's a peek into our luxurious 15,000 square foot St. Croix Street mansion.
With a view of the mountain and the golf course, it's tough to find artwork that matches the beauty of the sight that you'll see just looking out the window of our St. Croix Street mansion. The mansion is a two-story contemporary residence that includes a stunning infinity pool and an outdoor patio that's great for parties. It has seven bedrooms and eight bathrooms.
The home's gourmet kitchen includes style elements like a tile backsplash behind the stove and modern pendant lights over a glass table. The island is large, and it contains a handy sink. You'll love the stainless-steel appliances, wine refrigerator, and marble floor. There's also plenty of storage space for your kitchen gadgets.
As you step into the open living room, the first thing that will draw your attention is the sliding glass door that encompasses the outer wall and opens up to the outdoor patio, turning the living room into indoor and outdoor space. This feature makes hosting events easy since you can increase your party space by simply opening the sliding door to the patio. The living room also comes with a gorgeous stone fireplace, vaulted ceilings, and cut-out elements that add architectural design.
In this mansion, the master bedroom is large, open, and airy. There is a fireplace tucked into the wall across from the bed and can lighting that emits a soft glow. Hardwood covers the floor, and the space contains a seating area along with a master bathroom. Inside the master bathroom, you'll find two full-size vanities. The space features a large jetted tub, and it has a shower and a sauna. There is a spacious walk-in closet, one with built-in cabinetry and plenty of areas to hang your clothes. The master bedroom includes a separate outdoor patio with additional seating so that you can enjoy more of your outdoor space.
Our St. Croix mansion comes with a workout room, one that has mirrors, so you can keep an eye on your form, and a hard-surface floor that is perfect for aerobics, yoga, and Pilates. There's also a theater room with stadium seating and a roomy office area. MacDonald Highlands real estate for sale includes luxurious homes in a prestigious community.
MacDonald Highlands is one of Las Vegas's most celebrated communities. It features five-star amenities like the MacDonald Highlands country club that includes a renowned golf course, clubhouse, and athletic center. Contact us at (702) 614-9100 to learn more.