Luxury Design Trend: Get the Blues with Indigo Blue Home Features
News Home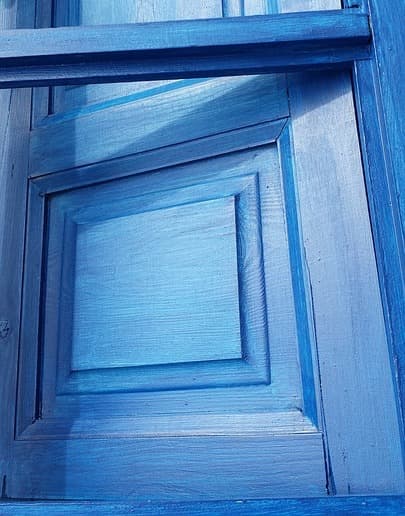 The winter color scheme is officially over and now comes the bright and pastel hues of the spring. With a broad color palette to choose from this season, one color will give you the blues, but you won't be sad about it. Indigo blue home features are a favorite spring design trend this year to give your interior a calming, water-like feel.
While there is so much more green in your luxury home from the blooms, the added blue to your home gives you Maldives vibes and takes you away without having to leave the country.
Introducing Indigo Blue Home Features into Your Spring Interior Design
We all know the color meaning for blue is calming and peaceful, which is why you feel so relaxed by a blue ocean or a perfect blue sky in the Spring. Bring this same feeling into your home by using this hue for your interior features, prevalent in this season's luxury design trends.
Start off small
Painting an entire interior an ink blue shade is an extreme commitment. If you feel your home would look too much with a complete new colored living room, indigo blue home features is a perfect way to stay on trend without a regret. When you start off with a blue vase or blue floral arrangements, you can determine if it is the right hue for your overall luxury home design.
It is also helpful to use home features to smoothly transition into the next color palette you want for the upcoming season. If your interior is ever evolving throughout the year, it is better to add accents of color to your home than make a strong commitment to one color.
Pair with gold
Water glitters in the sun, so it is no wonder pairing gold with an indigo blue makes for a great combination. When the glittery gold gets the blues, you get a royalty feeling, and royal is suitable for a luxurious interior.
Gold and blue are also a great color pairing if you have existing gold luxury home features, as you can add blue hues throughout your space. You won't have to rearrange your entire home to fit in the new color, just add it to your existing gold theme to create an upscale color combination.
Give it some variety
When introducing indigo blue home features, go for various types of accents to add to your interior. Look for a variety of items to add so you can see a good variation of the color throughout your home. Different size vases, small indigo blue furniture, or an abstract blue painting gives you a not-so-uniformed look with indigo blue home features. Variety keeps your interior seem more whimsical this spring.
Add Water Colors to Your Las Vegas Home
When it comes to Las Vegas luxury homes, MacDonald Highlands knows how to give you a spacious house with a breath-taking view. Our custom home lots also help you to design the home of your dreams. Live at a Higher Level today!