Our Best Tips to Help You Save for Your Dream Home
News Home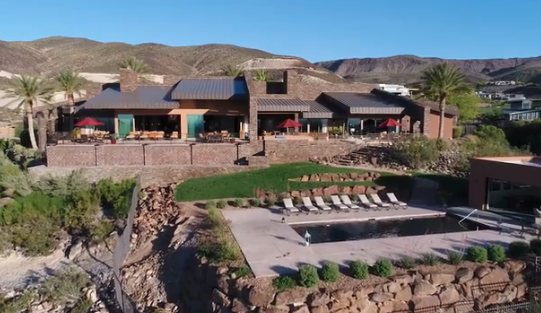 Buying a luxury dream home isn't like buying just any home. If you want to save to buy a dream home or perhaps even start building a new property from the ground up, you could be thinking in some pretty big numbers.
Taking a packed lunch to work and cutting back on going out likely isn't going to cut it if you want to save for the home of your dreams. It's going to be a major investment, but it's worth it to get the luxury home that you've always dreamed of. Here are our best tips for saving for your dream home.
Tips on How to Save for Your Dream Home
To successfully save for a luxury home, you should have a good idea of what you want and how much it might cost. If you don't know how much you want to spend, you're going to struggle to know how much to save.
Research your dream home
Start by doing some research around the real estate market and the general asking prices for the sort of home you want. Think about the most affordable way to build a house. You may want to put an exact number on how much is it likely to cost for you to buy a home or to build a home? You might know that you want a luxury home, but it's useful to pin down specifics to help you save the right amount.
Develop a savings plan
Creating a plan for how you're going to save the money you need will give you a clear vision of what you have to do. Most people like to have a timescale when they're working toward a goal so they can tell whether they're on track.
Your savings plan might include how you're going to boost your income, whether you're going to make any cutbacks on your lifestyle spending, and when you expect to have the money you need for your new home.
Choose the right investments
Improving your income is worth thinking about if you want to buy a luxury home. Your home is an excellent investment, but you might consider whether investing in other things could help you out, too. Making some lucrative short-term investments could be just what you need to help you get the money that you require for your new luxury home.
Maximize the value of your current home
If you're also getting ready to sell your current home, you can consider how you might be able to maximize its value. This can be a good strategy for affording your dream home, especially if you can identify some home improvements that might raise the value of your property significantly. Think about how to add more useful space to your property, like carrying out a basement conversion.
Find ways to reduce costs
There's no doubt that a luxury home will cost you more than the average property. But even luxury homes come in a range of prices, whether you're buying an existing property or planning to build a new one. There are ways for you to save if you're smart about it.
Tips to Help You Save for Your Dream Home
Make a plan to save for your dream home, and you can soon achieve your goals. Now that you are in the market for a new dream home, have our luxury home real estate team help you find the perfect dream home for you in MacDonald Highlands. Schedule an appointment with one of our real estate agents today to get started on your Life at the Top!