How to Throw the Best Autumn Brunch
News Home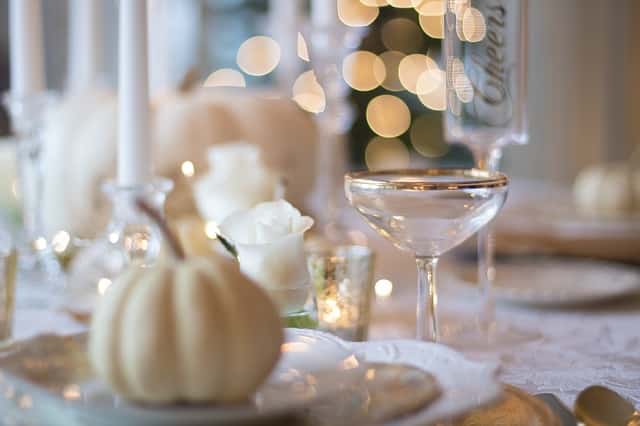 With pumpkins starting to take over front porches, a perfect autumn brunch is a great idea to celebrate the beginning of the new season. Have your friends over for a fall-themed spread to enjoy the change of hot summer parties to cooler perfect fall brunches. Don't know where to start or what fall recipes to try? We're here to help!
Your Guide to a Perfect Autumn Brunch
We'll help you impress your friends with an unforgettable autumn brunch. Start by gathering a few great brunch recipes and other essentials. All you have to worry about is keeping your friends from wanting to come over for brunch every week!
Your menu
An autumn brunch menu gives you an opportunity to use fresh fall vegetables. Look for brunch recipes your friends would enjoy and use fresh fall ingredients. This is a great opportunity to use any veggies you grew in your own backyard. If you don't have home-grown vegetables, visit your local farmer's market for locally grown ingredients.
What's brunch without a few adult beverages? For the drinks, choose the adult versions of classic autumn drinks, such as an apple cider bellini. If you have little ones at your brunch, you can get creative with standard hot chocolate to keep them warm.
Your home decor
Preparing your luxury home for an autumn brunch gives you the chance to bring out your autumn home decor. Decorate your brunch table with small pumpkins and other fall decor to make it a celebration of the changes happening outside. Also include a fall color palette to coordinate with the changing leaves on the trees. Make your brunch feel as though it's outside—but in the comfort of your warm home.
Need More Space for Your Autumn Brunch?
Are you expecting more people for your autumn brunch than you predicted? As a resident of MacDonald Highlands, one of your residential amenities includes a spacious clubhouse with a ballroom to accommodate everyone planning to celebrate the fall with you. Just one of the great perks of a Life at the Top!