Tag:
home for sale henderson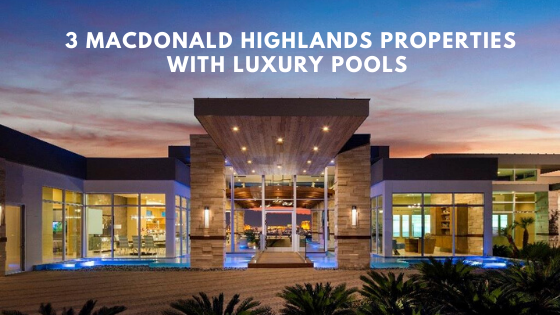 Investing in a luxury home is a smart move, one that gives you the chance to live in a residence that will inspire you while ensuring that you have the kind of amenities that add to the quality of your daily life. At MacDonald Highlands, we have several luxury homes for sale. Here are three with luxury pools to consider.
This home on Cityview Ridge Drive comes with four bedrooms and six bathrooms. It measures 7,928 square feet and includes a pool and an abundance of outdoor space. There is a stunning tile floor in the living room, and you'll surely love the stone fireplaces. They add charm to the home. The kitchen in our Cityview Ridge home is modern with stainless steel appliances, white cabinets, and dark stone countertops. When you tour the master bedroom, you'll notice elements like a wood ceiling, a stone wall, and a large ceiling fan. If you select this home, you'll enjoy incredible views from the luxury pool.
Read Full Post