Tag:
top gated communities in the united states
The holidays are fast approaching, which means that it's almost time to decorate. If your current holiday decor looks tired, it might be time for an update. Here's the 11 best luxury holiday decor trends for 2022.
1. Natural Tones
This year, the trend is to decorate in tones of white with light greens for color. For this trend, include wood accents and gold and terracotta hues. The result will be a fresh organic aesthetic that will add a lovely contrast to the holiday season.
To take the natural trend a step further, go with different hues of green against deep earth brown colors. Complete this look with matt black accents. You can also use gold to give your holiday decor a contemporary touch.
Consider including natural textures like linen, cork, stone, and wood. Adding natural textures will give your holiday decor depth and visual interest. Look for ornaments and tealight holders in delicate patterns inspired by nature.
The natural trend simplifies holiday decor. Instead of using fake holiday greenery, choose a few wispy greens that look as though you've just picked them while out on a winter hike.
When you choose a natural approach to your holiday decorating, you'll be inviting the outdoors into your home with softer tones, organic greenery, and a fresh Christmas tree.
2. Be Sentimental
Since the 2022 holiday season appears to be shifting back to a more normal one, this year's holiday trend is to be sentimental with your decoration. If you prefer tradition, then decorate with red and gold this year. The color pallet is timeless and will embody a classic Christmas. Luxury homes in Las Vegas are sure to shine with sentimental decor. There's a reason why traditions endure.
Red is a complementary color that will stand out against your green Christmas tree. Gold provides a touch of elegance and luxury while reminding you of past Christmases.
If you decorate with sentiment, you'll enjoy classic Christmas favorites like nutcrackers, glass ornaments, and wreathes around your home.
3. Flocked Christmas Trees
Flocked Christmas trees are a holiday trend for 2022. You'll love a flocked Christmas tree because it will give your home the look of a snowy Christmas. When you have a white-dusted tree in your living room, it's sure to be the focal point of your holiday decor.
Flocked Christmas trees are easy to decorate around since you can pair them with traditional reds and greens, natural tones, or even nontraditional hues like pink or lavender.
4. Vintage Charm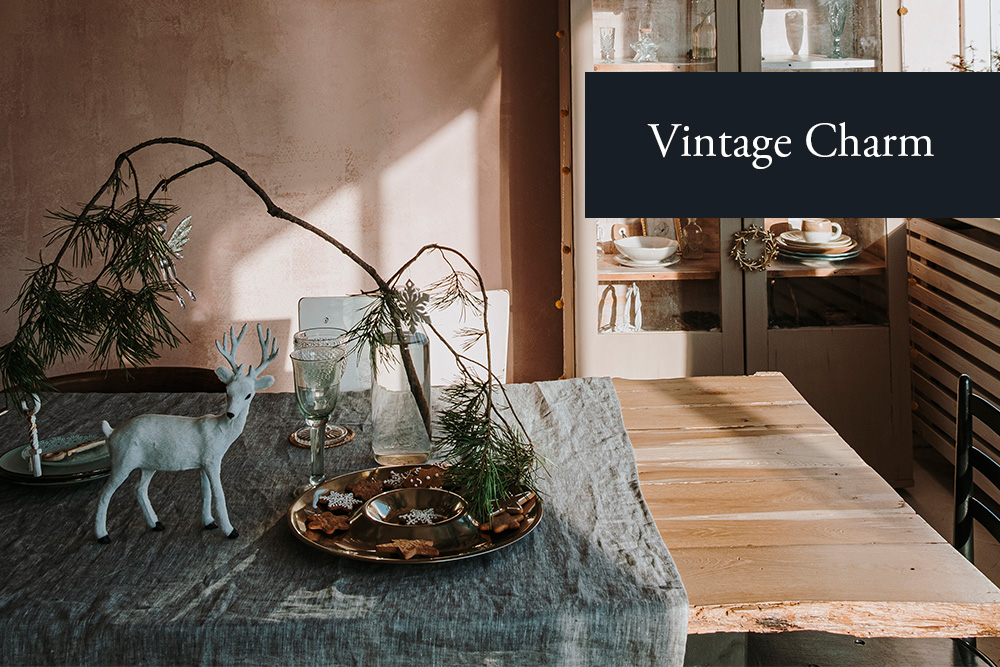 The vintage charm holiday decorating trend is great for those who like their decorating over the top. For 2022, vintage charm includes decorating in the style of the "Roaring Twenties." If you go this route, think party glitz combined with vintage vibes.
For vintage charm holiday decor, combine gold metallics with silver accents against feathers and beads. Add crystal garlands reminiscent of the era's headiness when decorating in this trend. By putting it together with warm lights on your Christmas tree, you can keep this type of holiday decor from feeling overly cool.
To complete your vintage charm decorations, bring in eclectic elements like a Capiz shell texture, giving it a pearly shimmer. If you're planning a dinner party, decorate your table with antique tall flute champagne glasses and mirrored coasters.
5. Unconventional Christmas Trees
If you want to celebrate the season without the clutter, consider decorating with a wall Christmas tree. They've become more popular recently, and if you decide to decorate with one, you'll save a ton of space.
Since there is an environmental cost to buying a Christmas tree, people are starting to decorate in more creative ways. Ranging from collected bare branches decorated with ornaments to year-round houseplants decked in miniature fairy lights, the unconventional Christmas tree trend includes adorning anything plant-related that has the ability to replace or enhance your home's Christmas decor.
6. Paper Decorations
Paper decor is sure to be one of the most popular Christmas trends this year. If you want to decorate with paper, you can do it with honeycomb Christmas trees, paper garlands, or classic paperchains.
Holiday paper decor is easy to make, eco-friendly, and fun. You can choose colored paper decor or natural tones, and it's also a decorating choice that blends well with your traditional decorations.
7. Candles
Luxury homes will look even more luxurious this holiday season when they're decorated with candles. Consider getting tapered candles that you can place in pretty candlestick holders. Options include bright two-tone, shaped, and twisted candles. Use candles to bring a pop of color to your holiday decor.
Decorating with candles is an excellent way to support small businesses in your area, and you can purchase unique candle shapes and holiday fragrances.
8. Decorate with Lavender
Luxury homes in Las Vegas deserve unique holiday decor. Adorning your home in lavender holiday decorations is sure to make your house stand out this holiday season.
Lavender is a calm hue that's the perfect remedy for the busy holiday season. When you decorate in lavender, you'll give your home a light holiday touch.
9. Candy Canes
Candy canes are expected to trend this year, with many luxury homeowners decorating their homes in a red and white candy cane theme. Ranging from garlands to Christmas tree ornaments, you'll find a variety of candy cane-themed decor.
10. Classic White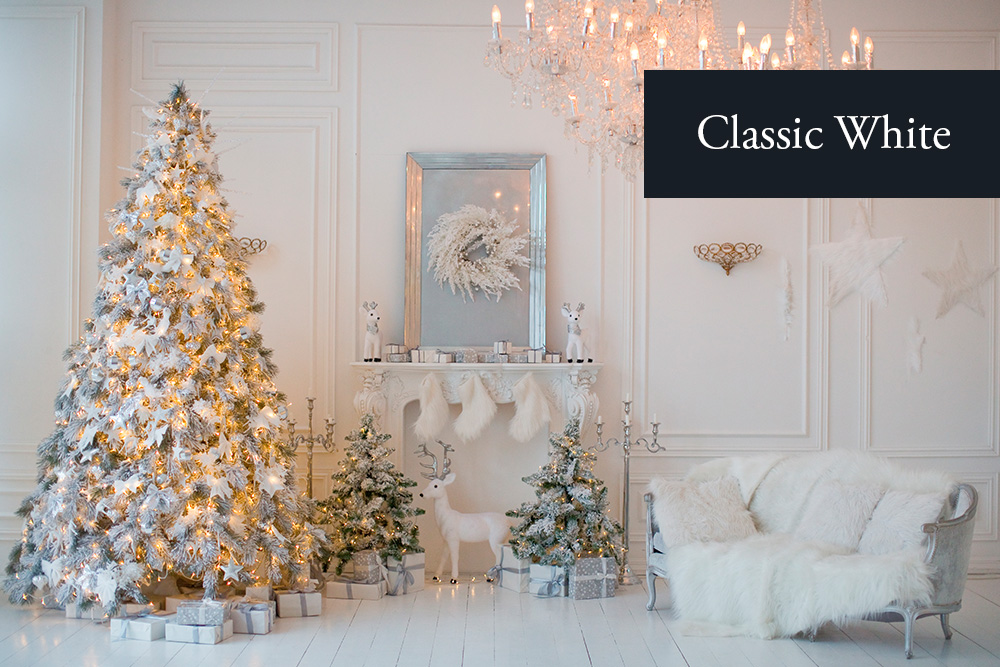 Perfect for minimalists but sure to look incredible in luxury homes in Las Vegas, classic white is a timeless holiday trend. Go with neutral hues and snowy whites for refined elegance. Combine these shades with:
• Gorgeous linens
• Faux greenery
• Cushions
• A sparkly wreath
Classic white is a soothing color, and it can give you what most of us need during the holiday season: a calm environment and rest. If you decorate with white, you may experience a much-needed sense of winding down this holiday season.
Create layers of textured white tones combined with touches of gold or silver. Keep your decor charming using cozy blankets and throws with nubby texturing. You'll love having them nearby when you're settling onto the sofa to watch your favorite Christmas movie.
11. Picture Worthy Door Display
Kick your home's curb appeal up a few notches during the holiday season by embracing the door-scaping trend. Decorate your front door with garland, ornaments, and wreaths. If you have space next to your door, frame it with lighted pine trees. You can also line your front walk with candles or luminaries.
If you're planning to host holiday parties this year, your festive front door will welcome guests and put them in the holiday spirit. Decorating your front door area will also give your home a finished look if you intend to decorate your exterior with lights.
Las Vegas Luxury Homes
You'll find Las Vegas luxury homes in the MacDonald Highlands community. Here, the luxury homes are big and spacious, as are the yards. Those who live in the MacDonald Highlands community have access to a renowned golf course, event center, and incredible outdoor sights. For more information about our community, call us at (702) 614-9100.
Luxury design home trends are forever evolving, and with today's technological advancements combined with generous open spaces, you can own the perfect dream home. These are the features that make a luxury home.
Smart Home Technology
Smart home features make luxurious homes even more luxurious. They do so because of the convenience that they provide. Popular smart home technology options include:
• Light automation
• Smart thermostats
• Automated window shades
• Smart security systems
• Smart door locks
Light automation is handy because you can connect your home's interior or exterior lighting to your smartphone and control it from anywhere.
Smart thermostats adjust the temperature in your home automatically according to your needs. Smart thermostats decrease your home's energy use, and you can see how much energy your home uses.
You can program automated window shades to open and close at certain times of the day. For instance, you may want them to be open during the day and closed at night.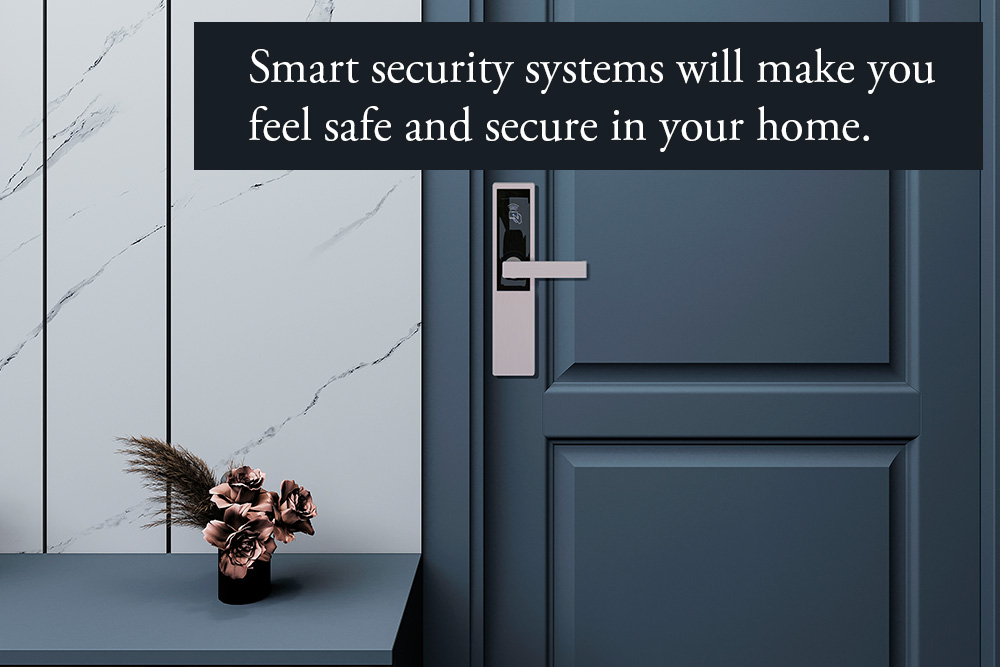 Smart security systems will make you feel safe and secure in your home. You can choose a system that features cameras so you can keep an eye on your home when you're out of town.
If you decide to install smart door locks, you'll be able to put them on a timer to lock automatically. With this technology, you won't ever have to worry about forgetting to lock your doors.
The Everything Kitchen
The kitchen is one of the most essential rooms in a luxury home. Every luxury home should have a well-organized kitchen that includes the latest appliances and high-end features.
Luxury homes in Henderson, NV, often have kitchens with a walk-in pantry, a food warming drawer, and a deep farmhouse sink. Spacious kitchen islands that offer your family members and friends a place to gather while you prepare something to eat are another popular luxury kitchen feature.
Everything kitchens have plenty of storage space for your useful kitchen gadgets, dinnerware, and food. Make sure that your luxury kitchen has good lighting and floors that are easy to clean.
Incredible Outdoor Areas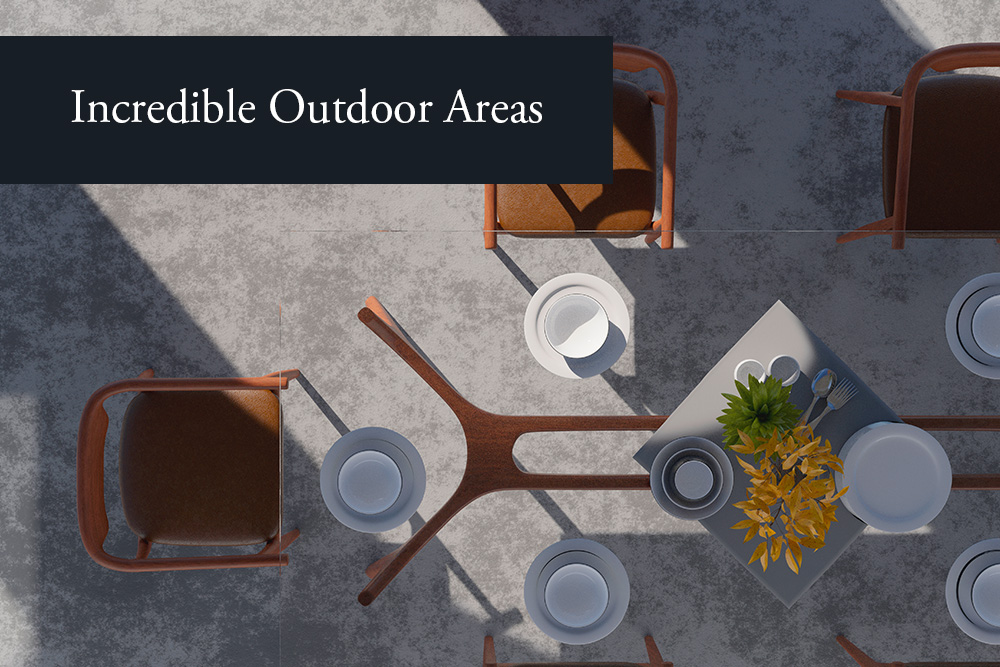 Luxury homes come with excellent outdoor living areas, spaces where you'll want to entertain or spend a lovely evening enjoying dinner with your family. Create an incredible outdoor area by installing a full kitchen, gas-powered firepit, and an infinity pool.
These days, luxury outdoor spaces may include hot tubs and even televisions. Purchase a comfortable patio set where you and your guests can drink a glass of wine and take in the pretty Las Vegas hills or The Strip.
Formal Areas
Luxury design includes formal areas in the home. A trend for luxury homes is to create a formal area that features grand design elements without overdoing it. A formal room may have a high ceiling, mood lighting, and several quality furniture pieces.
Formal areas often have an accent wall to bring attention to a fine centerpiece. This could be a sculpture or an interesting piece of art. Formal areas are brought together with oversized cozy rugs and color palettes.
Super Walk-In Closets
While most modern homes come with walk-in closets, luxury homes often feature mega walk-in closets. What makes a walk-in closet a mega one? It includes things like drawers, racks, and mirrors.
In a mega walk-in closet, you'll have the space to organize your shoes and store your formal wear. Customize your walk-in closet according to your wants and needs.
Spa Bathrooms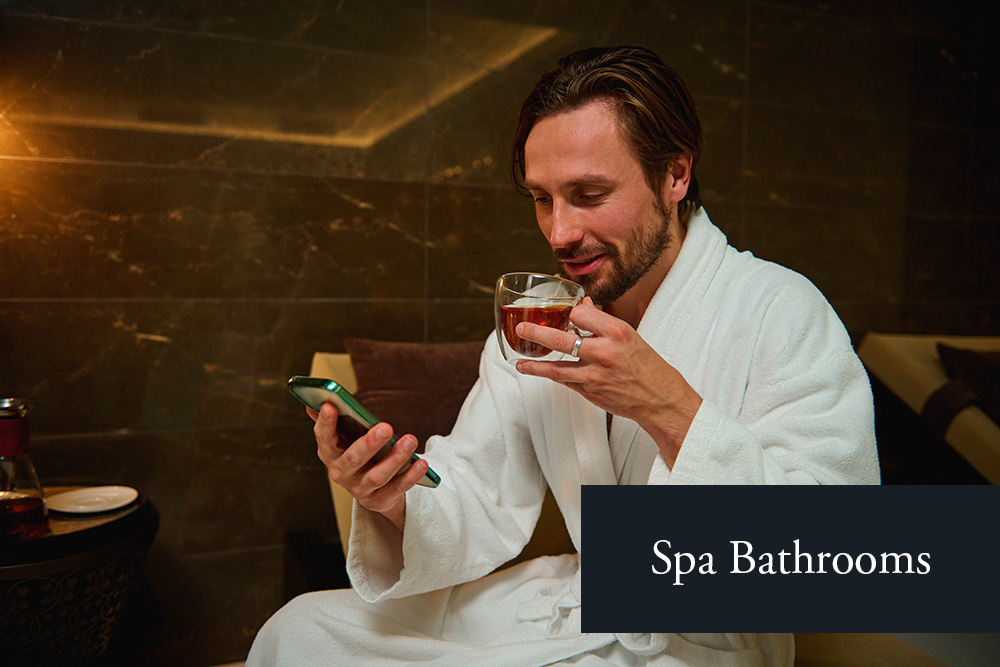 Spending a day at the spa is a wonderful and relaxing experience. This is why homeowners transform their bathrooms into spa-like spaces. These days, innovations make it easy to create a spa bathroom. Luxury bathroom features may include:
• Heated floors
• Spacious showers with rainfall showerheads and body jets
• Soaking tubs
• Heated towel racks
If your bathroom is large enough, you can bring more of a spa experience to it by installing a steam room or a sauna. You can even invest in a waterproof screen mirror that works as a television.
Bonus Space
Every home includes bedrooms, but luxury homes have bonus spaces for theater, game, or hobby rooms. A theater room in a luxury home may have movie theater seating, a popcorn maker, and a refrigerator for cold drinks.
You may want to add a game room to your home if you have young children. Depending on the age of your kids, you might want to purchase a few arcade games and invest in a large table for board games. You could also get a big television for video gaming. To make a game room luxurious, purchase comfortable seating and stock the space with drinks and snacks.
Hobby spaces also make a luxury home. Whether you have a dedicated space to craft, watch television or put together puzzles, hobby spaces let you keep your activity separate from your main living areas. You'll appreciate being able to focus on your hobby in a dedicated space for it.
A library is another great way to bring a luxury design element into your home. Home libraries are perfect for studying, working, or settling in with a good book and a cup of coffee.
Home Gym
A home gym is a luxury because it saves time and makes working out more accessible. The great thing about designing your own home gym is that you can include your favorite workout equipment.
For instance, if you love yoga, install solid flooring, mirrors, and bins for yoga equipment in your home gym. If you prefer to lift weights, then purchase a weight set or free weights. You can also get a workout bicycle or a treadmill to balance your exercise routine with cardio.
Property Location
Luxury real estate in Henderson, NV, is located at exclusive addresses. While the location may not sound like a luxury feature, where your home is located is a big part of what makes a luxury home. Keep in mind that land is a limited resource. Also, luxury homes are constructed on large lots with more space than typical homes.
Often, luxury homes have enough property for expansion. Home placement is also a feature of luxury homes. Today's luxury homes should provide privacy and refuge from the outside world, which is something homes located in dense locations cannot offer.
Modern luxury homes typically provide sights you may not receive from a traditional home. For instance, luxury homes in Las Vegas may include a view of The Strip or the mountains.
Architectural Detailing
Luxury homes come with high-end additions on the inside and architectural detailing on the outside. This may include balconies, Spanish tile roofs, or Tudor design elements.
You may want a circular driveway or columns decorating the exterior of your home. Architectural detailing may be an arched front door or window boxes for flowers.
Luxury Homes in Las Vegas
Those shopping for luxury homes in Las Vegas will want to tour the homes available in the MacDonald Highlands community. As one of the area's best master-planned communities, you'll enjoy amenities like fitness facilities and meeting areas. We also have move-in-ready dream homes and spaces where you can build your own. Call us at (702) 614-9100 for more information.
Luxury Las Vegas real estate is available around the metro area and away from the city in the Las Vegas hills. Here's why you should consider investing in luxury real estate in Las Vegas.
It Provides Passive Income
Many investors choose to put some of their money into residential real estate because it gives them stable passive income. In Las Vegas, home values have been on the rise since 2012. From December of 2012 to December of 2020, home values have increased by around 250%.
When you invest in luxury real estate in Las Vegas, you'll be choosing a resilient area. The COVID-19 pandemic proved this since the city's real estate market held steady during it. In fact, homes are selling for record amounts while rental properties continue to be in high demand, making it an excellent time to purchase luxury real estate.
Luxury Las Vegas Real Estate is Low Risk
Las Vegas is a city that offers people a high quality of life, and the city allows residents to live where they play. Las Vegas is an attractive city for high-end home renters and buyers.
Real estate in Las Vegas is low risk because tourism supports the economy. The city generally sees more than 37 million tourists each year. While there are many casinos and hotels for visitors to stay in, people are starting to book luxury vacation rentals. Luxury rentals give tourists access to high-end amenities, more space, and more freedom.
The Rental Market is Growing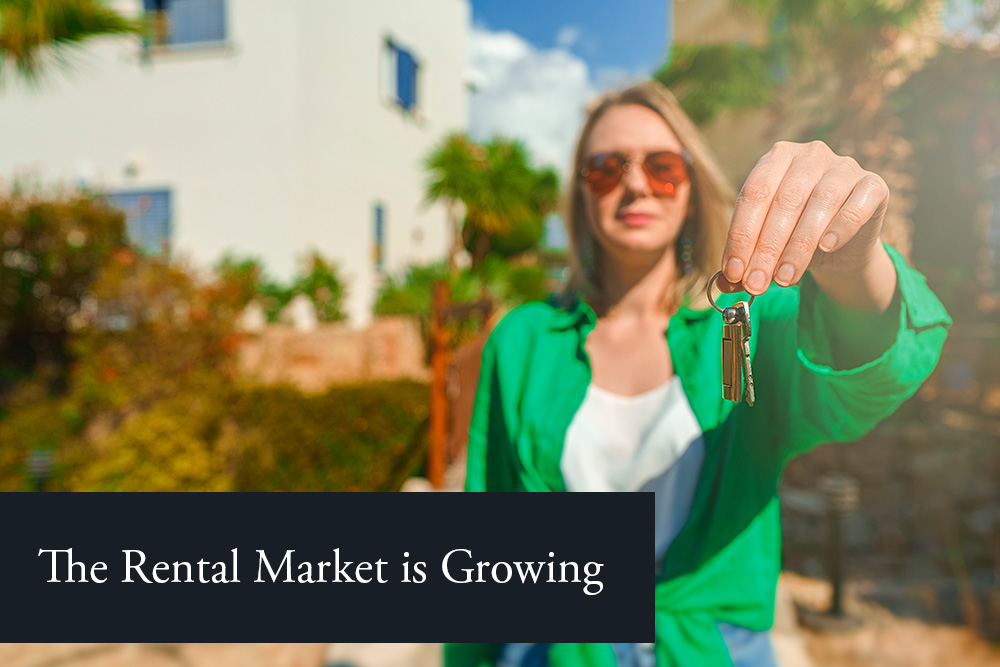 The population in Las Vegas has been on the rise, and the rental market has been growing with it. Homeowners still outnumber people who rent, but during the last decade, the number of people who rent has grown notably.
Not only has the number of renters been increasing in Las Vegas, but the average rents have also been increasing. Even with the pandemic, luxury home rents have increased by about 3% each year. Consider buying a luxury home or a townhome that will appeal to a variety of tenants. Purchase a luxury property for seniors, young families, or business professionals.
Las Vegas Luxury Homes are More Affordable than They are in Many Other Cities
In Vegas, the per square foot median listing price is about $240. In Seattle, that cost is $400, and in New York, it's $500. If you were to buy in Los Angeles, you would pay $600 per square foot; in San Francisco, the cost is around $700.
When you compare Las Vegas to other cities, Vegas is a bargain. Many people moving to Vegas are from these more expensive cities, and even the priciest and most customized homes in Vegas are cheaper than similar ones in San Francisco and Los Angeles.
Keep in mind that luxury is not a thing that you can just own. When you decide to purchase a luxury home, you must maintain it. Be prepared to keep your luxury rental home in good condition. You'll want to hire a landscaping company to take care of the lawn and a house cleaning company to maintain the interior. You'll also need to hire pest control and HVAC companies.
Las Vegas Offers Great Tax Benefits
Nevada doesn't charge taxes on food, corporate income, medicine, or personal income. Along with this, the state also has a low tax rate on properties compared to other states. For instance, Nevada's property tax rate is around 0.53%, while the average in the country is about 1.1 %.
In Vegas, the tax rate is 0.65%, which is slightly higher than the state rate, but it is still quite a bit lower than the country average. A good reason to invest in Las Vegas real estate this year is the city's affordable cost of living.
Tips for Buying a Luxury Home in Las Vegas
Tips for buying Las Vegas luxury homes include:
• Learning how to search for luxury homes
• Look past the listing pictures
• Consider now and later
• Keep records
• Work with people you can trust
Luxury Home Search Tips
Luxury homes are not usually listed, and the reason they are not is to protect the seller's privacy. The owner decides to have fewer scheduled showings when a home is for sale and not listed.
This means that it is crucial to contact local real estate agents who are up to date on the luxury homes currently for sale. When you begin searching for a luxury home, you'll want to look deeper than online listings.
Also, consider how long a luxury property has been for sale. If a home has been on the market for a while, you might want to see if there are issues with the property.
Look Past Listing Photos
It can be challenging to take quality photos of the interiors of large homes, and some homes are not as visually appealing in photographs as they are when you see them in person. If a property has the essential features that you want, make an appointment to tour it.
Before touring the property, take advantage of online tools like Google Maps to see an overview of the home and its surrounding terrain.
Consider Now and Later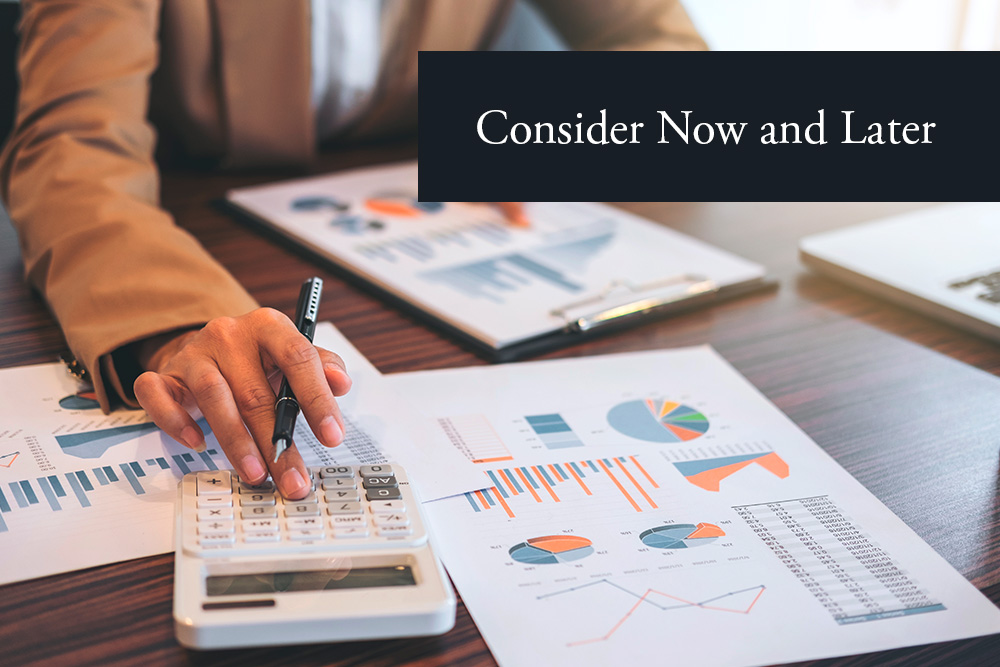 You'll be making a considerable investment when you buy a luxury home. This means that you'll probably live in the house for a few years, so it's vital for you to feel safe and secure about the house, investment, and environment.
Visit and tour the luxury home you're considering several times to ensure that the home and property feel right. You'll also want a home inspection, and an inspector will check the home's HVAC system, plumbing, electrical, and foundation.
Keep Detailed Records
Since there's a significant investment involved in purchasing a luxury home, it is an excellent idea to protect your finances by keeping detailed records. Also, high-income people generally hire money managers to oversee their finances. This means that it might be challenging for you to show that you have the funds needed to buy a luxury home. Check with your money manager to obtain a Proof of Funds document before you make an offer on a home. Some sellers won't schedule a viewing without this document.
Work with Those You Trust
Work with a local luxury real estate agent because they often live where you're looking to buy. This means that they can give you detailed information about a home you're considering and the community in which it is located.
Keep in mind that when you work with an experienced real estate agent, you'll have access to an expert who will give you informed recommendations about a home you want to buy.
Luxury Real Estate in Henderson, NV
If you're searching for investment opportunities, then be sure to review the luxury homes for sale in Henderson, Nevada, the ones that are in the MacDonald Highlands community. Not only are we one of the area's top gated communities, but we also offer residents five-star amenities like a renowned golf course, a clubhouse, and swimming pools. Contact us at (702) 614-9100 to learn more.