Luxury Homes: The Ultimate Investment
News Home
Real estate is usually one of the safest investments that you can make. In fact, real estate is the safest whether you're buying a main residence, a vacation home, or a property solely for investment purposes. Las Vegas luxury homes are the ultimate investment, and here's why.
What Makes Luxury Real Estate Luxurious?
Cost is not the only thing that makes a property luxurious. For real estate to be considered luxurious, it must be special and unique in a generally desirable way. The president of Char Luxury Real Estate in Las Vegas, Randy Char, said, "People who are wealthy will pay a premium for something that's perceived to be superior."
Wealthy homebuyers are searching for places to live that give them access to luxury activities like golfing, exclusive shopping, and art galleries. A prize address, such as New York City's Park Avenue, increases a property's value even more. Luxury homebuyers are also interested in the beauty of an area's natural scenery. In the Las Vegas area, luxury scenery includes both the picturesque desert landscaping and the Las Vegas Strip.
Luxury homebuyers want most of the same features that all homebuyers want. They just want it on a bigger scale. Luxury homebuyers often look to buy homes that provide privacy and security. In fact, many of them are searching for secluded luxury properties. They want gorgeous interiors and manicured exteriors.
Wealthy homebuyers can pay for personalized architecture that provides them with custom design elements. They search for homes with unique details and the latest finishes.
A luxury property will have multiple amenities like a chef's kitchen, outdoor living space, an incredible primary bedroom suite, and an infinity swimming pool.
If you're searching for a luxury home for investment purposes, it's essential to consider the unchangeable elements of the property. For instance, you won't be able to change the sun's path, where the scenery is located, or that there is a flight path that travels over the area. You can change things like unfortunate wallpaper in the den or a bathroom that's been painted orange.
How Much is Luxury Real Estate?
While luxury real estate costs vary based on the area, you'll probably need more than $1 million to purchase a luxury property in most of the country's metropolitan locations. The entry price point in some areas is much higher. For instance, in New York City, the average cost of a luxury home as of April 2022 was almost $9 million.
Luxury homebuyers usually buy homes using cash, but jumbo loans are available if you're planning to finance your luxury home. Keep in mind that when you're financing, you'll also need:
• Funds for a sizeable down payment
• Great credit
• Income verification
• Asset confirmation
• A high amount of cash reserves
The Pros of Investing in Luxury Real Estate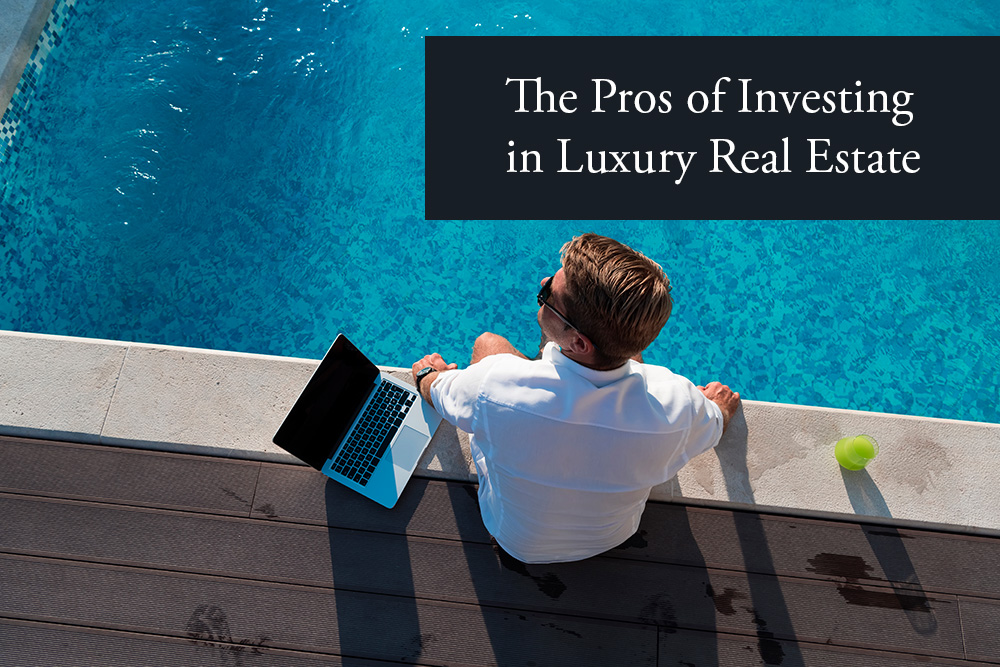 When investing in luxury real estate, a major pro is that it is low-risk. While buying luxury real estate may seem like an expensive way to store your money, it actually comes with limited risk. Stocks and shares tend to be volatile and uncertain, but homes typically hold or increase their value; in fact, they frequently double in value every ten years or so.
Investing in luxury real estate offers you tax benefits, too. If you intend to rent your luxury property, then you can claim tax deductions on hot water, non-refundable deposits, and some cleaning expenses.
The Cons of Investing in Luxury Real Estate
The biggest con when investing in luxury real estate is that this type of home is much more expensive. Also, if you intend to furnish the property with high-end furniture and update it with the latest finishes, you will need to be prepared to make a significant investment.
If you're planning to rent a luxury property, then you may have to take additional steps to advertise it. You should also research rental prices that will be right for the market you're renting in.
Tips for Entering Luxury Real Estate
Before entering the luxury real estate market, be sure to:
• Set your goals
• Conduct research
• Organize your funding
• Develop a strategy
1. Set Your Goals
When investing in luxury real estate in Henderson, NV, you'll want to start by setting your investment goals. Consider your future plans, and set your personal and professional goals. This step will help you begin and build your real estate assets. Decide where your financial future will be five, 10, and 15 years from now. Make investments that will help you achieve those goals.
2. Conduct Research
Once you've set your goals, you'll be ready to conduct research. Look into the value of homes and rental prices in your target area. Be sure to check out the amenities of the neighborhoods you're considering, and don't be afraid to expand your search area outside your preferred location. For instance, if you've been planning on investing in a luxury condo in Las Vegas, you may find something more luxurious and of greater value in Henderson.
3. Organize Your Funding
If you're planning to borrow money from a lender for your luxury home purchase, be ready with your financial history. Make sure that your personal finances are in order to ensure approval. Obtain a recent copy of your credit report to make sure that it's accurate. Also, you may have a few choices when it comes to financing. Options include:
• A mortgage from a financial company
• Government loan
• Business partnership
• Private lender
• Crowdfunding
4. Develop a Strategy
Homes constructed in gated communities in Las Vegas are hot commodities. However, if you're planning to buy one as part of your investment strategy, be sure to write out a business plan that features the resources and steps to help you succeed. Consider downloading apps that will help you assess the market and purchase the right luxury property.
Getting into Luxury Real Estate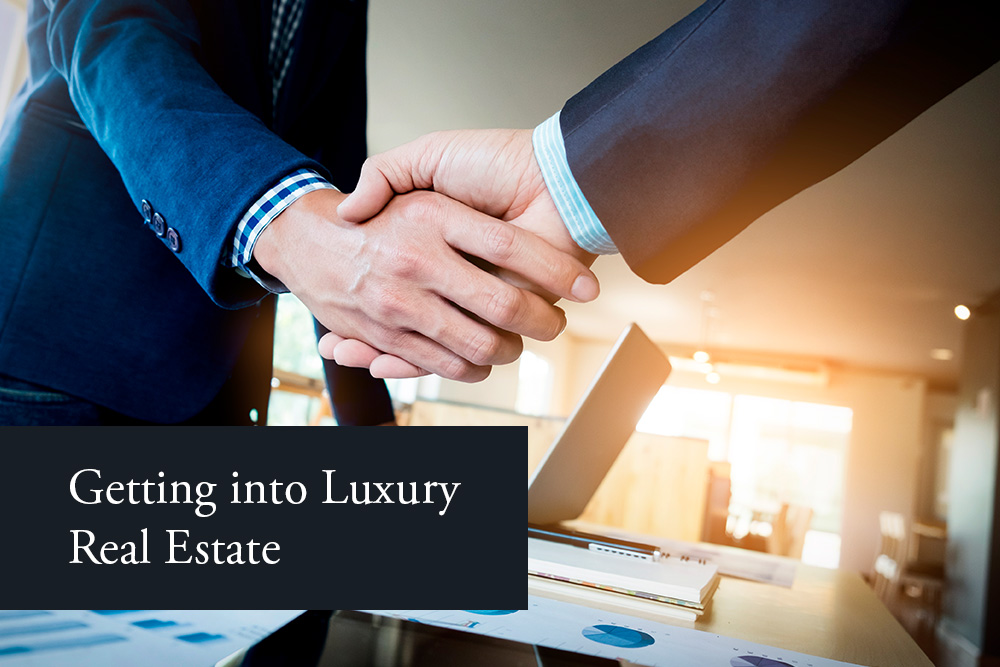 There are many ways to get started investing in luxury real estate. You could start slow with a luxury condo or purchase a high-end vacation rental. Keep an eye out for outdated mansions that could use a freshening up. You could also go with a custom build. When building a custom home in Las Vegas, you'll have the opportunity to include your favorite personal features that will make your home more rentable.
Decide Your Budget
Before investing in luxury property, decide your budget. Consider the amount of capital that you have available. A mistake that investors often make is focusing on the asking price for a property without considering any extra costs. Check into maintenance costs, possible parking fees, and HOA dues.
Las Vegas Luxury Homes
You'll have a quality investment when you own a home in the MacDonald Highlands community. Featuring privacy, exclusivity, and incredible views, the MacDonald Highlands community within the DragonRidge Country Club offers the kind of luxury that will make you feel as though you're on vacation every day. The area also features high-end shopping, quality schools, and exclusive restaurants. For more information, contact us at (702) 614-9100. Read about Top 10 Most Expensive Neighborhoods In The West Coast of USA here.