The Role of Interior Design in Luxury Homes
News Home
To determine what luxury design means to you, hone in on your personal decorating preferences. Along with this, keep in mind that high-end interiors include features that provide comfort and a sophisticated look. Las Vegas luxury homes come with the best design elements. Giving your home a refined appearance requires a focus on interior design. Here are seven tips to help you tap into your internal interior designer.
1. Narrow Down Your Luxury Interior Design Style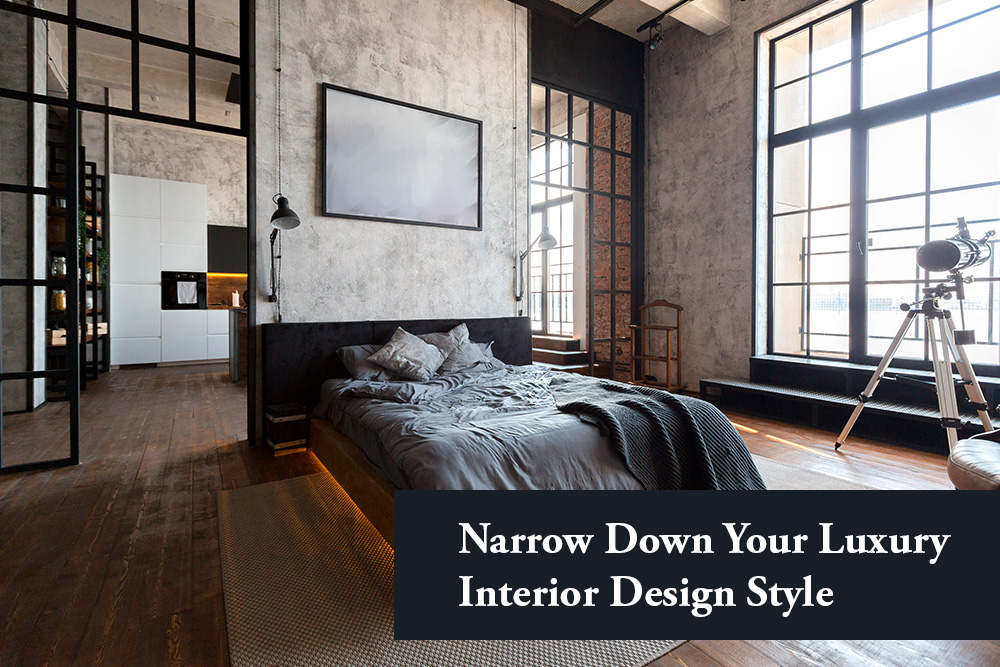 The nine primary principles of luxury interior design are:
• Choosing functional furnishings
• Making comfort a priority
• Selecting a variety of textures
• Planning room designs that are consistent
• Having access to indoor and outdoor living spaces
• Creating primary and secondary focal points
• Designing around inventive color palettes
• Installing quality lighting
• Using sustainable materials
Luxury is more than the size of a property, it's essentially a state of mind, an idea that you're living your best life. How big your property is doesn't matter as much as the sense of style presented in the space. Even a tiny home can exude high-end luxury when quality interior design is done well.
Luxury interior design must be well executed with an emphasis on quality. At the same time, the design shouldn't drift too far from your personality.
How do you create luxury in interior design? All luxury homes have a noticeable atmosphere that you get a sense of the second that you enter them. They exude grace, elegance, attention to detail, and a definable feeling that living there is comfortable and secure. Because luxury interior design occurs across every design style, the elements of it are extensive.
2. Take Notes from Luxury Interior Designers
High-end interior designers are the architects that create the brilliance displayed in an upscale residence. Designers have the educational background and decorating experience to easily create a luxury design in any style.
Consider working with a professional designer to transform the interior of your home into a gorgeous sanctuary. You can also view the completed interiors of professional designers to gain inspiration for your home.
3. Pinpoint the Things that Inspire You
Luxury homes in Las Vegas are sure to inspire you. Luxury is decadent and comes from a place of personal creativity and inspiration. Developing a design for your interior that feels luxurious takes time. When you create an ideal luxury design for your home, it will provide you with the comfort you need and deserve.
Notice the things that make you happy, and use them to create a luxury interior design. That way, you'll be able to tap into the things that inspire you. Maybe your hidden artist is a cosmetologist who doesn't have the space to perform makeovers. In this case, you may want to plan a spa bathroom in your interior design.
Perhaps creating unique meals for your family gives you joy. If it does, consider investing in a gourmet kitchen that includes a professional range, storage for spices, and a spacious kitchen island.
4. Plan Your Design Deliberately
Each phase of the interior design process is essential, and the first step to creating a luxury interior design is a well-crafted plan. Focus on main rooms like the:
• Living room
• Primary bedroom
• Kitchen
Tips for Designing the Living Room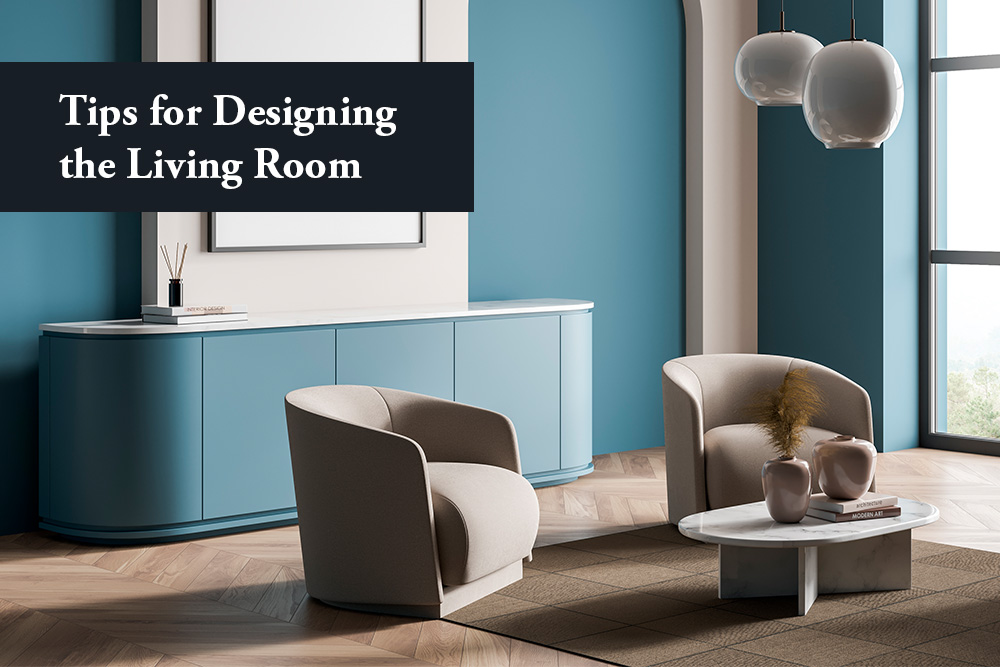 Begin designing your living room by creating the layout. Then, select larger furniture pieces, and be sure to purchase ones that fit the living room proportionately. Next, choose the materials for the space and the refined décor. The right balance of these elements will enhance the composition of your living room.
Create a focal point around something in the room that's unique. For instance, if there's a fireplace in your living room, pay attention to it with special décor. If your living room offers a view of incredible outdoor scenery, then consider leaving the room's windows bare of window treatments to transform them into a bigger focal point. You could also create a gallery wall or an accent wall.
How to Design Your Primary Bedroom
Las Vegas luxury homes feature incredible primary bedrooms. Design this space with elegance and warmth. You could purchase a fabulous rug for the room, add a bunch of cushy pillows and bring in soft blankets. Mount a mirror or two. Also, add some pizazz with stylish lamps and pictures.
Buy high-end linens and a plush comforter to make your primary bedroom exceptionally comfortable. Invest in a quality headboard, and install a closet organizer to keep your clothing and shoes neat and tidy.
Add a dresser and nightstands to the space. Make sure that these pieces feature signature details along with classic hardware. Focus on several statement items that won't overwhelm the room. Luxury bedroom designs are spacious and free of clutter, like chargers, electrical cords, and toiletries.
Suggestions for Designing Your Kitchen
Design your kitchen so that it's attractive and functional. Consider the placement of the sink, stove, and refrigerator, and make sure that these appliances are positioned properly to make cooking easy. If you drink wine, install a wine cooler. Also, install a large kitchen island to ensure you have the prep space you need. Purchase appliances like an air fryer, a pebble ice machine, and a quality coffee maker for an even more luxurious kitchen.
5. Add a Touch of Glitz
To give your home a luxurious feel, add a touch of glitz. You can use shiny metal accents to highlight a room's decorative appeal; metal accents also blend well with most styles. Use silver, brass, copper, or gold with soft, lush fabrics like silk and velvet. Bring some pep to a space with mirrors or shagreen.
If you prefer natural elements, bring style to a room with marble or onyx since these materials are naturally luxurious. They will also give your home lasting value. Play around with lighting and textures, and use them to create eye-catching features and unique focal points. If you prefer to decorate minimally, then adding one or two statement pieces will do the trick. Anytime you add a touch of glitz to a room, it's best to do it sparingly.
6. Layer with High-End Textures
Luxury homes in Las Vegas look best when you layer them with high-end textures. Adding the right textures to a home will give it warmth and an elegant look. Use items like stylish rugs, plush pillows, and comfy throws in different fabrics to create a layered texture look. These pieces will give a space a cozy feel and prevent your home from seeming cold or looking plain.
7. Be Choosy with Lighting
Lighting is an essential element of luxury home design. Install a bold chandelier over your dining room table for a touch of tradition, or use accent lighting to create a focal point out of a beloved picture.
Use light to create a warm or lively atmosphere. Illuminating a home properly will give a space depth and a sense of luxury.
Luxury Homes in Las Vegas
Located to offer residents a view of the Las Vegas valley, the MacDonald Highlands community comes with luxury amenities. Those who choose to live in MacDonald Highlands are sure to elevate their living experience. You can buy a move-in ready home or customize your dream home. For more information, contact us at (702) 614-9100. Are you aware of these hidden gems in Las Vegas? Find out more!