Eco-Friendly Luxury Homes: A New Trend in Sustainable Living
News Home
A new trend in sustainable living is eco-friendly luxury homes. Las Vegas luxury homes include features like spa bathrooms, perfectly landscaped exterior spaces, and wine coolers. However, the definition of luxury is starting to change with the introduction of smart technology. Whether you're interested in a few eco-friendly elements or want everything in your luxury home to be planet friendly, here are the latest sustainable housing trends. 
Lets' Build Your Home Using Sustainable Materials
1. Sustainably Sourced Construction Materials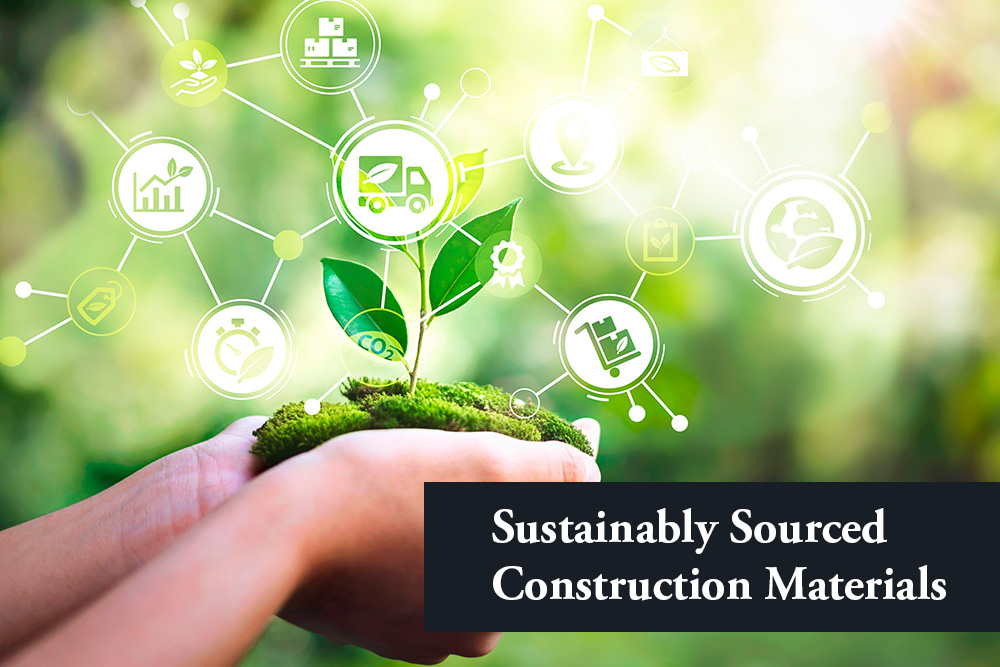 Luxury homebuyers want to know about the origins of their home's building materials to make sure that they're eco-friendly. This is especially the case with new construction. Modern green luxury homes are constructed from materials that are responsibly developed and sourced to help them blend into the surrounding environment harmoniously.
Homes are now being built from stone, clay, and thatch, which are not only sustainable materials but also an alternative to imported construction materials that builders have transported from other parts of the world.
2. Solar Panels
Solar panels have been around for years, but they've transitioned from something that you may have spotted on homes here and there to a must-have feature of eco-friendly luxury homes. When you have rooftop panels installed on your luxury home, you'll have a way to increase its passive energy, and this is something that you can store and use in the future.
The manufacturers of solar panels have taken steps to make them more stylish so that they'll blend naturally into the roof of your home. In fact, Tesla glass tiles are now available. These solar panels look natural with any modern home design.
In past times, the thought of eco-friendly luxury homes may have seemed like a contradiction. Technological advancements show that the two can easily coexist.
3. New Construction Methodologies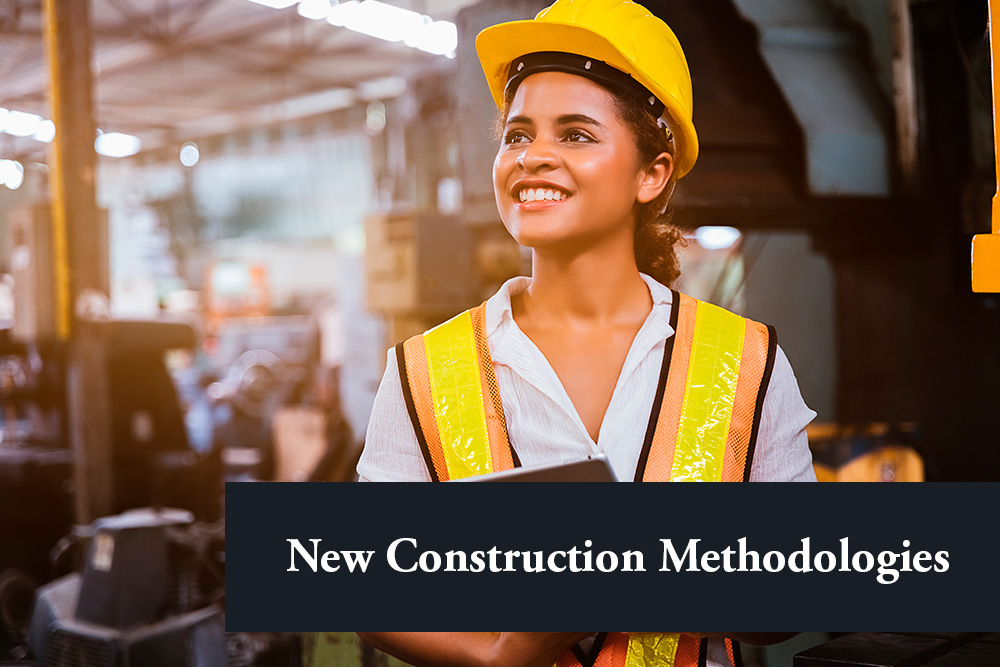 Top developers are taking advantage of structural modifications for their new builds. For instance, they are starting to redistribute the airflow and the oxygen supply of homes. They are also installing elements that quickly absorb carbon dioxide. These features improve the hygiene of the space for better health. They also decrease a property's overall carbon footprint.
These days, home builders are combining traditional and advanced practices to reestablish ecologically healthy systems. People are starting to embrace vertical gardens, hydroponics, and aquaponics. These practices offer self-reliance and sustainability in communities, encouraging ecological awareness and earth-friendly sensitivities.
When homes are designed using passive architectural elements, their reliance on mechanical heating and cooling systems is lessened, resulting in decreased operational costs. Another thing that can make a structure more sustainable is using a white or light-colored roof that reflects the energy from the sun.
You can maintain interior temperatures and enjoy good ventilation with big double-glazed UPVC windows. Also, homes can be built in ways that take advantage of the direction in which the wind blows, and the sun shines. Proper placement can help keep your home naturally warm during the chillier months and cooler in the summer.
4. LED Lighting
Versatile and appealing, LED lighting is a common feature in green luxury homes. Consider different ways to use this type of sustainable and durable illumination. Combine different textures with light fixtures that have soft cells. That way, you'll have rooms with a subtle glow. The combination will also give a room a sophisticated ambiance.
These days, statement LED light fixtures are an option. Install a pendant fixture in the living room that's made from materials like bamboo or upcycled metal to create a focal point. You can also use unique LED light fixtures in your kitchen to give the space a touch of personality.
5. Eco-Friendly Botanical Accents
If you're building a custom home in Las Vegas, including eco-friendly botanical accents inside and outside your luxury home. Botanical accents are a popular home trend that will give you plenty of notable benefits. They'll provide a touch of vibrant color in any room of your home. They also offer a home's residents a connection to the outdoors, and connecting to nature can help people feel calm and peaceful.
If you decide to accent with rubber or spider plants, then they'll improve the indoor air quality of your home. Consider getting planters that are manufactured from upcycled materials. You may even find living lamps that are made from algae. Continue this theme in your outdoor spaces by installing living walls and native plants.
6. Repurpose Vintage Objects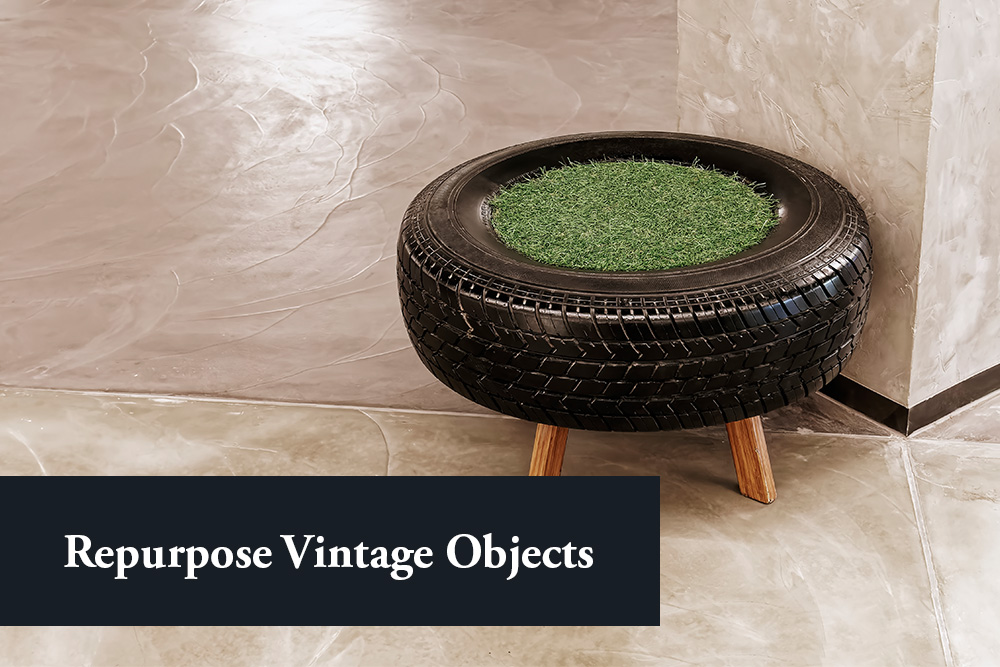 Repurposing vintage pieces is currently trending. Along with being a great way to recycle, repurposing vintage items gives your luxury home charm and character. Avoid full transformations. Instead, respect the tradition of the piece and consider ways that you can use it in your home effectively. For example, if farmhouse chic is a style you love, repurpose old windows as a headboard for your bed. You can use a vintage dresser for your media center or an old sewing cabinet as a sofa table. Las Vegas luxury homes look amazing when they're decorated with classic pieces.
7. Smart Home Advancements
Smart home advancements mean that today's luxury eco-friendly homes are sustainable and smart. Smart home systems can power the light, sound, and ventilation in your home with a touch of a button on your smartphone. If you'll be splitting your time in several residences, you'll appreciate smart home technology.
The technology will allow you to manage each home automation system remotely. That way, you won't be wasting energy when you aren't at a property. You can also make sure that a home is ready for you when you're planning to spend time there. Smart home technology will make your homes more secure. Install apps that offer remote security notifications. This may include an alert for each home's surveillance camera, presence detection technology, and audio-visual transmissions that operate through live stream technology.
8. Geothermal Heating and Cooling Systems
In a way that's similar to solar panels, geothermal heating, and cooling systems, tap into nature's sources to keep luxury homes comfortable year round. When you use this type of technology, you'll decrease your home's environmental footprint, and this is the case even if your home design has a large aesthetic impact.
If you decide to install an efficient geothermal system, it will give you up to 20 years of dependable heating and cooling with limited maintenance. For most homeowners who live in gated communities in Las Vegas, the benefits of choosing this type of system outweigh the costs. Geothermal systems are great for new construction and replacing outdated systems, and they are also the perfect accompaniment to solar panels because they'll further decrease your home's carbon footprint.
Luxury Real Estate in Henderson, NV
The MacDonald Highlands community offers some of the best luxury real estate in Henderson, NV. If you're ready to build your dream home using sustainable materials, our community is an ideal location. With amenities that rival the ones offered in fancy resorts, the MacDonald Highlands community will pamper you. As a resident, you'll have a golf course practically in your backyard, along with a clubhouse, dining establishments, and hiking trails. To learn more about living in MacDonald Highlands, reach out to us at (702) 614-9100.