Tag:
macdonald ranch las vegas
Autumn is on the way, and it will be bringing more comfortable weather with it. It is the time of year when people order pumpkin spice lattes, watch charming movies and turn on the fireplace. The fall season is the perfect time to make a few changes to the interior or exterior of your home. Here are luxury home upgrades that are perfect for Autumn.
 1. Upgrade Your Home's Exterior Fixtures 
When you pull up to the front of your house, do you think about installing new outdoor lights or putting in a mailbox with a more modern look? Autumn is the perfect time to make these changes to the exterior of your home.
New exterior lights, house numbers, and a mailbox will give your home a subtle update. They also give Las Vegas luxury homes a finished look that will inspire your neighbors to do the same.
 2. Freshen Up the Kitchen Cabinets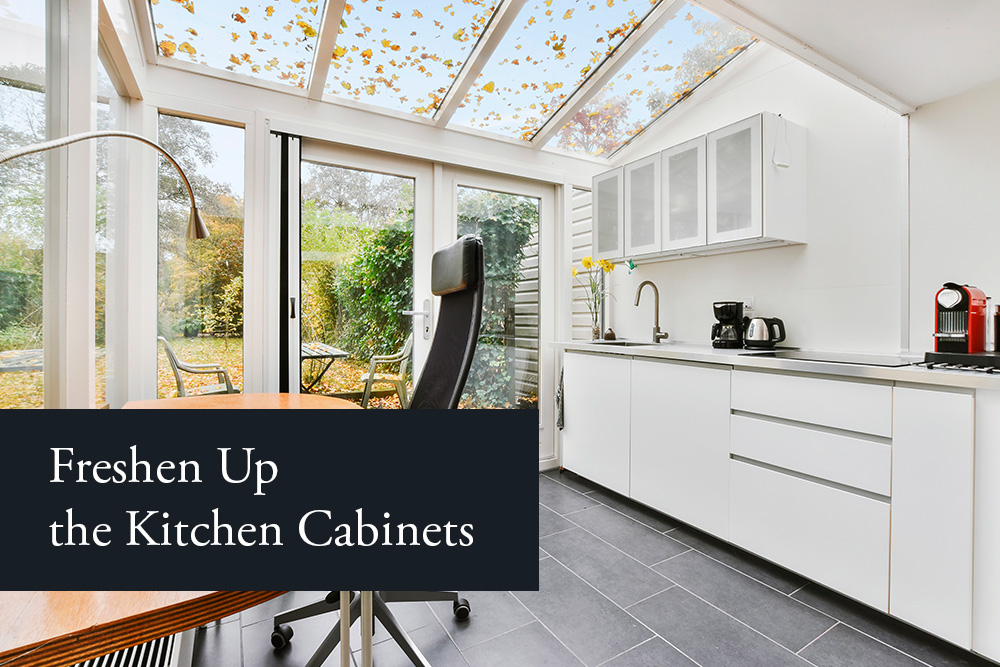 If you've been living in your dream home for several years, it might be time to freshen up the kitchen cabinets. Fall is a great time to complete this update since you'll have the project done before the busy holiday season arrives. Updating your kitchen cabinets before the holidays is sure to wow your guests.
You can give your kitchen cabinets a small change by replacing the hardware. Modern hardware will elevate your cabinets. If you want to do a little more to update your kitchen, consider painting your cabinets. Paint them a neutral shade or a bright color. Either option will give your kitchen an updated look. You can also go with a complete replacement if your cabinets are more than 25 years old.
 3. Apply Oil to Wood Cutting Boards 
If your kitchen features a permanent cutting board, clean it regularly and maintain it using natural oils. This home update for fall is easy and will keep your cutting boards in good working order. The experts recommend using mineral oil or an oil that's food-grade quality. You can buy these kinds of oils at food supply stores or online.
 4. Invest in a Cool Roof 
The editor of Green Builder magazine, Matt Power, commented on the heat wave that has made its way through the country. He said, "Heat is a problem everyone is interested in tackling right now." Consider investing in a cool roof to save money and enjoy peace of mind.
A cool roof reflects the sunlight and takes in less heat than regular roofs. This type of roof will improve your home's indoor comfort. It will also decrease the amount of energy that you need to use to keep your home cool. Materials used for cool roofs include:
• Reflective coatings
• Tiles
• Shingles
• Sheet covering
• Metal roofing
 5. Radiant Heat Floors 
Radiant heating systems are installed underneath the floor. This is an excellent update for fall because radiant heat warms the rooms in your home from the ground up. They'll provide evenly distributed heat, which is also nice and cozy on your feet.
If you decide to install radiant heat, remember that you'll have to tear out your home's existing floors. This is a major project, but it has benefits like being quieter than other heat sources, and it's also more energy efficient and something that you can add to several rooms in your home.
One of the most popular places to install radiant flooring is in the main bathroom, but it can be a whole-house project. While you can pair radiant heat with particular vinyl and laminate floors, this upgrade works best with porcelain or ceramic tile or natural stone.
 6. Paint the Inside of Your Home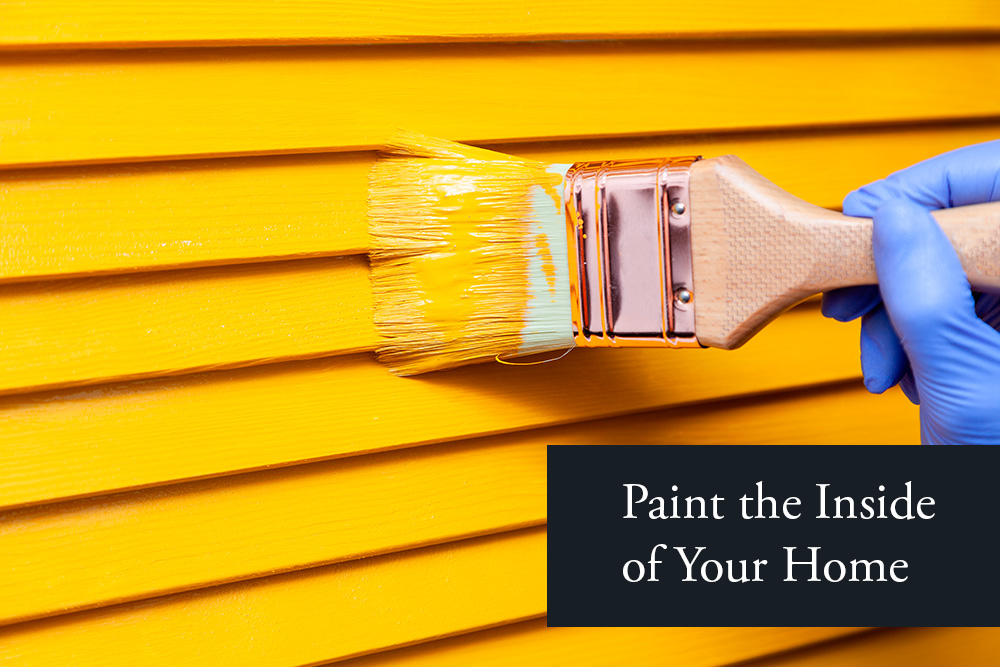 One of the easiest ways to update your home for fall is to paint it. Color trends tend to change every two or three years. When you change the color of your walls, it makes your home look new. Also, painting is easy to change since it can be done quickly.
 7. Wallpaper an Accent Wall 
Wallpaper is back in style, and you can freshen up your home for fall by wallpapering an accent wall. A wallpapered accent wall adds personality to a space, and it will also give the room texture. To make applying the wallpaper easy, consider purchasing the peel-and-stick kind.
 8. Change the Front Door 
Painting or changing your front door is a minor fall update that can significantly impact the look of your home. Changing your front door is fast and easy whether you decide to paint it or install a new one. You can even change it by sanding and staining your door to reveal the natural wood grain.
 9. Organize 
Organizing often transforms a space or a home instantly, but this project will probably take more time than money to complete. If you decide to upgrade your home for fall by organizing, then be sure to add new organizational pieces to your home.
Purchase pretty containers, storage bins, and boxes to store your holiday and seasonal items. Also, use color to make your storage spaces and closets look nicer. Take time to make these spaces tidy. This will give your home a fresh look.
 10. Redo the Mudroom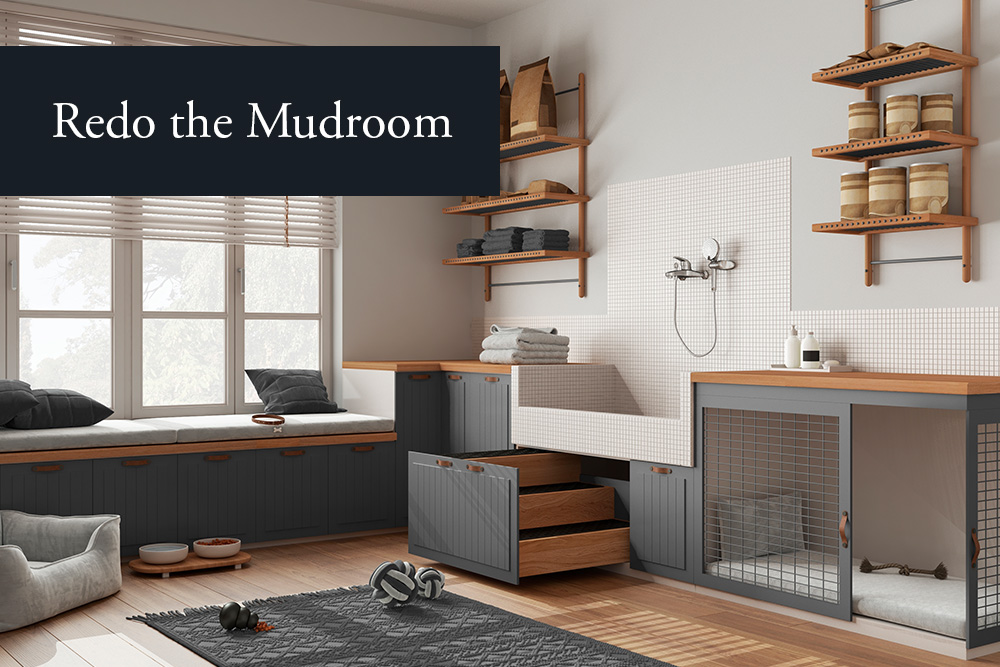 While the mudroom is utilitarian, it doesn't have to be dull. It's easy for the mudroom to become cluttered and dirty looking. Keep yours clean and bright with a new coat of paint. Purchase fun containers like wicker bins or linen boxes for leashes and shoes. Also, install hooks for coats and hoodies.
If you have the space, add a bench with comfortable cushions where people can sit and put on their shoes. Decorate the mudroom area with a round mirror that you like and a wallpapered accent wall.
 11. Create Entertainment Space Outdoors 
Las Vegas luxury homes usually have plenty of outside space. An excellent luxury home upgrade is to create entertainment space outdoors by investing in a nice patio set, a firepit, and adding shade.
In Vegas, the fall months start to cool off, so this is the perfect time to hold a party. Your guests will love chilling on the patio in front of a fire, roasting marshmallows, or relaxing with a glass of wine.
 12. Purchase an Indoor Air Quality Monitor 
According to air quality professionals, the air inside a home can become a breeding ground for bacteria, odors, dust, and mold. Poor ventilation and air filtration usually cause indoor air quality issues.
Most homeowners keep their windows closed during the fall since it's colder, making it easier for airborne illnesses to spread. Advanced indoor air quality units make your indoor air healthier. They can also increase the value of luxury homes in Henderson, NV, by decreasing energy costs.
Where to Purchase Luxury Real Estate in Henderson, NV 
To get away from the hustle and lights of the Las Vegas Strip, purchase your dream home in the MacDonald Highlands Community. As a resident, you'll have access to a pretty view, luxury amenities, and outdoor places to play.
A luxury home for sale in Henderson, NV, can be your dream home with one or more of these fall updates. To learn more about MacDonald Highlands, contact us at (702) 614-9100.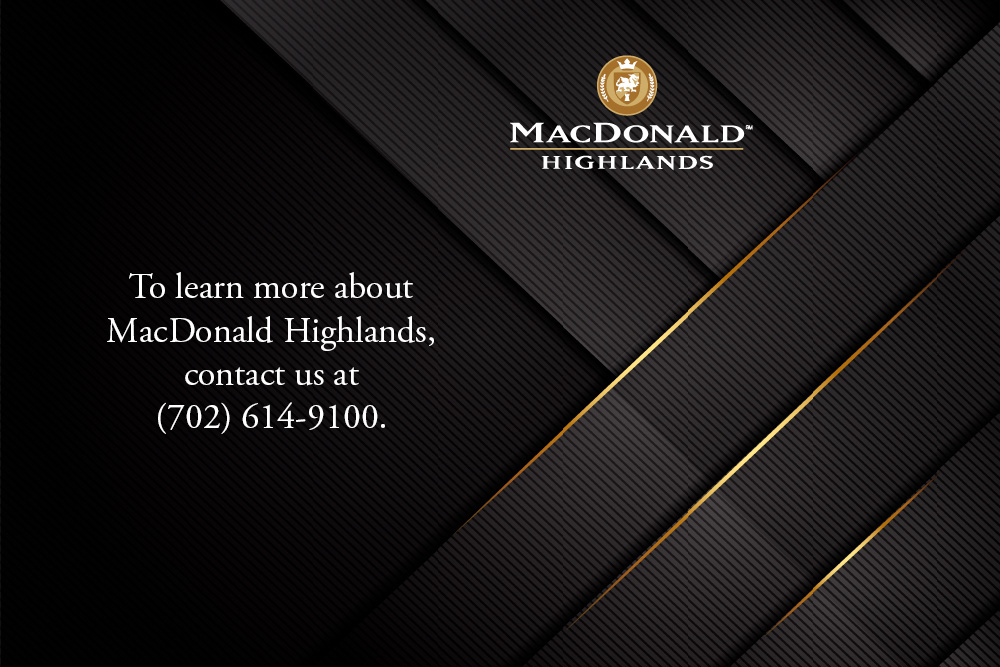 For a kitchen to be luxurious, it must include all of the latest luxury design features. This includes purchasing an incredible sink. Today, it's popular to select a kitchen sink that suits your particular kitchen style. Here are luxury kitchen sinks for you to consider when building a custom home in Las Vegas. They include sink styles like:
• Farmhouse
• Workstation
• Granite composite
• Copper
• Stainless-steel
• Cast iron
• Fireclay
• Undermount
Farmhouse Sinks
Farmhouse sinks, or apron sinks, have become popular due to their size. If you like to entertain by hosting dinner parties, consider installing a farmhouse sink because they feature a deep and open design that makes it easier for you to handwash large pots, pans, and other cookware.
The front apron design also adds visual style to your kitchen. Farmhouse sinks were invented before people had access to indoor plumbing; because of this, they were designed to hold a large amount of water.
Before installing a farmhouse sink, consider the current design of your cabinets. If you're replacing another type of sink with a farmhouse one, you may need to change the kitchen cabinets and counter to allow for the exposed apron front. Also, check the height of the farmhouse sink. Taller people may not find farmhouse sinks comfortable to use because of their depth.
Workstation Sinks
If you cook a lot, you'll love a workstation sink, and it's also an ideal option if you have a more intimate kitchen. Workstation sinks usually feature cutting boards that slide over, colander attachments, and drainboards, making these sinks highly functional.
You can customize this type of sink with metal racks to keep dishes off the sink's surface. This will make it easier to keep your dishes looking nice and new.
Granite Composite Sinks
Las Vegas luxury homes often feature composite granite sinks, and this sink provides a unique look to a kitchen. Composite sinks are available in many shapes, colors, and sizes, making them an excellent choice for custom kitchens.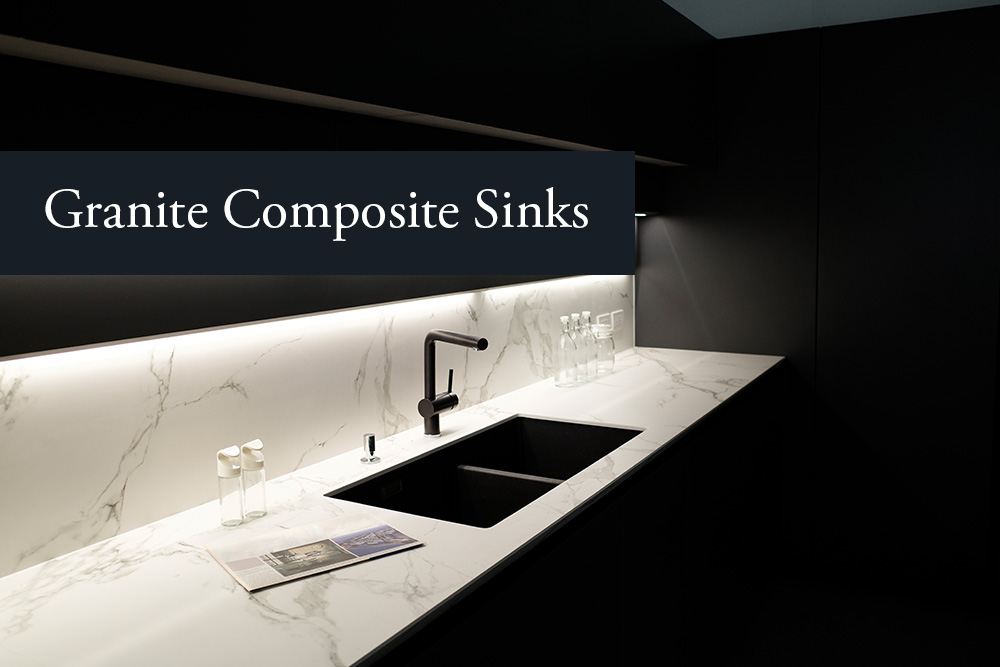 Composite sinks are an affordable option, but they come with several disadvantages. For instance, granite composite is hardy, and this means that it could damage your delicate dishes. You'll also pay more for it than you will for a stainless-steel sink or one that's porcelain.
If you opt for a granite composite sink, select one that is curved, carved, or rounded because square ones are harder to keep clean. You'll love the look of a granite composite sink. The makers of these sinks don't construct them entirely from granite, but they feature the stone's flecks and crystals. Because of this, you'll have the appearance of a granite sink without the nonporous aspects. This makes them more hygienic.
You can purchase a granite composite sink in almost any shade or finish, including natural stone finishes. If you select a granite composite sink, it will blend seamlessly with your kitchen counters. This type of sink is versatile style-wise and functional.
Copper Sinks
Copper sinks are a luxury design item that comes with many benefits. The Environmental Protection Agency (EPA) confirmed that copper's antimicrobial properties eliminate harmful and deadly bacteria on touch surfaces. According to tests, copper starts eliminating germs as soon as they come into contact with the surface.
Along with improving the cleanliness of your kitchen, copper sinks are an attractive option that are highly durable. They are easy to maintain and keep clean. In fact, all that's needed to clean a copper sink is soap and a sponge. You won't have to dry or wax a copper sink after you use it. Copper features properties that self-restore, making it a long-lasting sink material.
Stainless Steel Sinks
Stainless steel sinks are a practical choice for Las Vegas luxury homes because they are durable and timeless. When you install a stainless-steel sink, you'll have a material that will not change with use. The look of a stainless-steel sink remains the same throughout the years.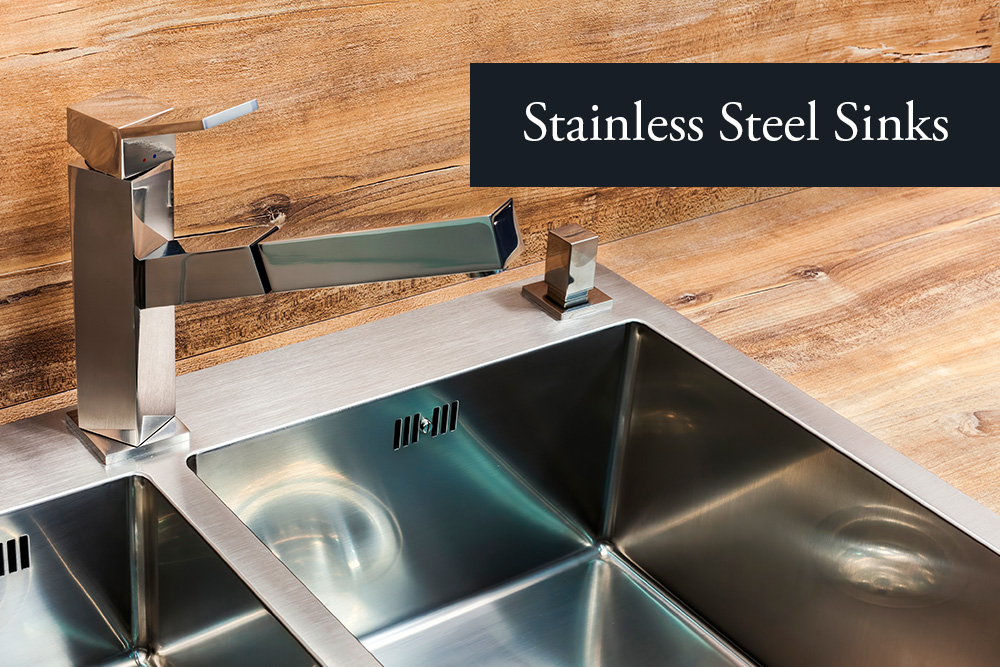 You'll appreciate how easily a stainless-steel sink blends into a modern or traditional kitchen design. Stainless steel sinks can hold up against acidic foods, metal pots, and abrasive cleaners, and they are also easy to keep clean. Use a clean sponge and favorite soap to clean your stainless-steel sink.
Cast Iron Sinks
Cast iron sinks are coated in a thick covering made from enamel, which makes them durable and easy to maintain, and they are also stain resistant. This type of sink is popular because you can order it tinted in any color. If you choose a cast iron sink, you'll be able to make updates to your kitchen without changing the sink since the material complements almost any kitchen design.
The downside to cast iron is that it is more expensive than sinks made from other materials. It is also heavy, and the weight makes them challenging to install. Because they are heavy, you'll have to ensure that your cast iron sink has the proper support. When selecting a cast iron sink, you must be careful when washing heavy pots or pans. Cast iron may chip or become scratched, and you can prevent this by setting a plastic basin rack in the sink.
Fireclay Sinks
Many homeowners choose fireclay sinks because of their lavish look, affordability, and easy maintenance. You can customize a fireclay sink, so if you're designing a unique kitchen, you'll want to consider investing in this type of sink. Luxury homes with fireclay sinks are sure to stand out.
This kind of sink is highly durable because of how they are made. To make a fireclay sink, manufacturers cook clay-based ceramic in a kiln that they heat to around 1,600 degrees Fahrenheit. Consider installing a fireclay sink if you own sturdy enamel-coated pots or pans. That way, you won't have to worry about heavy dishes scuffing or chipping the sink base, marring it.
Since making fireclay sinks involves using a mold, you can select the shape of your sink. You may select a fireclay sink that's a little deeper or wider than traditional sinks.
The manufacturing process of fireclay sinks makes them a low-maintenance item as well. After using the sink, wipe it down with a clean cloth. It will maintain its high-end look, which makes it perfect for luxury homes.
Undermount Sinks
Undermount sinks are positioned below your kitchen counter. This type of sink keeps the sink lip under the counter, making cleanup easy since there isn't an edge that would collect food crumbs or other types of debris.
You'll appreciate how easy it is to keep an undermount sink clean both hygienically and visually. This type of sink will also look bigger and give you extra food prep space. Undermount sinks are best for solid countertops like stone or wood, and they also vary in price from several hundred dollars to more than a thousand.
Living in MacDonald Highlands
The MacDonald Highlands community features many luxuries. Here, building a custom home in Las Vegas is an option, or you can purchase one that's already complete. As a resident, you'll enjoy access to our renowned golf course, fitness facilities, and incredible views. Contact us at (702) 614-9100 to learn more about the MacDonald Highlands community today.
If you're a movie fan, love nothing better than binge-watching your favorite TV shows or enjoy immersing yourself in a video game, then it's time for a home theater. A dedicated space for this type of entertainment will turn your residence into your dream home. Here's what you need for your luxury home theater.
Home theater basics include:
• Installing a viewing device like an LCD television or a projector
• A good surround sound system
• Purchasing quality video viewing units
• Comfortable theater seats
• Appropriate lighting
• Fun theater décor
1. Invest in a Quality Visual System
If you have an intimate home theater room, invest in a high-quality television. Today's televisions are big and pretty, and they also provide viewers with a fantastic entertainment experience. If your home theater room is more spacious, consider getting a projector. A projector will allow you to customize your home theater. It will also give you the option to get an especially large screen.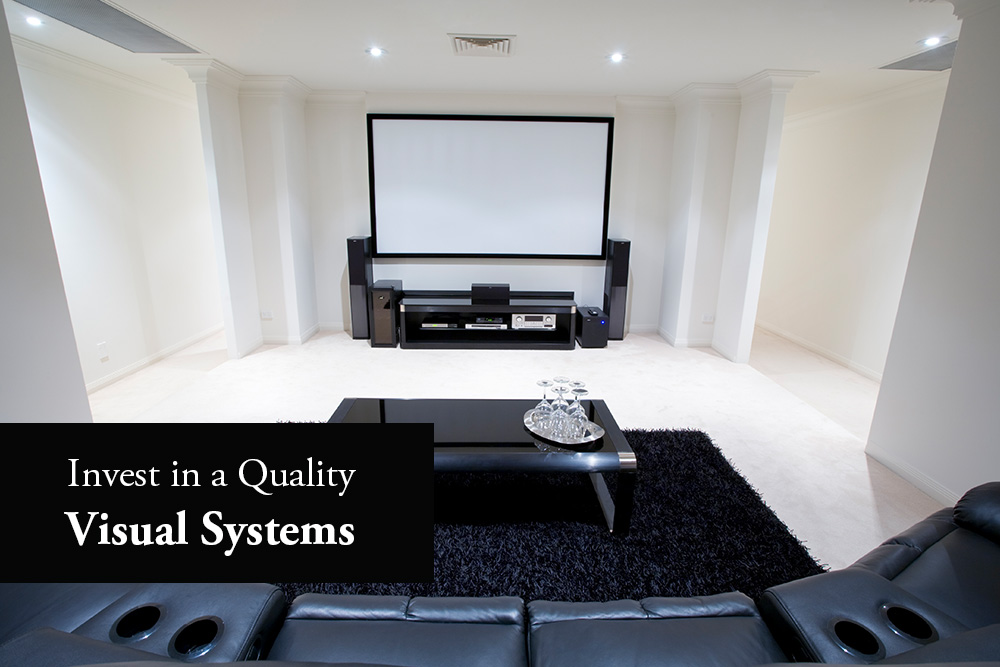 Depending on your home theater setup, you can choose a portable or a ceiling-mounted projector. You can also go with a 3D projector if your family enjoys immersing themselves in these kinds of films. If your home theater room is on the smaller side, choose a throw version projector.
If you're using a projector, you'll need a screen. There are many screen options. You can go with one that's wall-mounted, inflatable, or ceiling-mounted. There are also a wide range of screen sizes available, and these vary from 75 inches up to 14 feet.
2. Purchase a Good Sound System
Good sound is more complex than just buying a lot of speakers. When it comes to good sound, consider factors like sound absorption levels, the type of floor surface you have, and how you need to position the seating. Be sure to buy a high-end AV receiver. A quality receiver will give you the best support and the ability to customize your sound.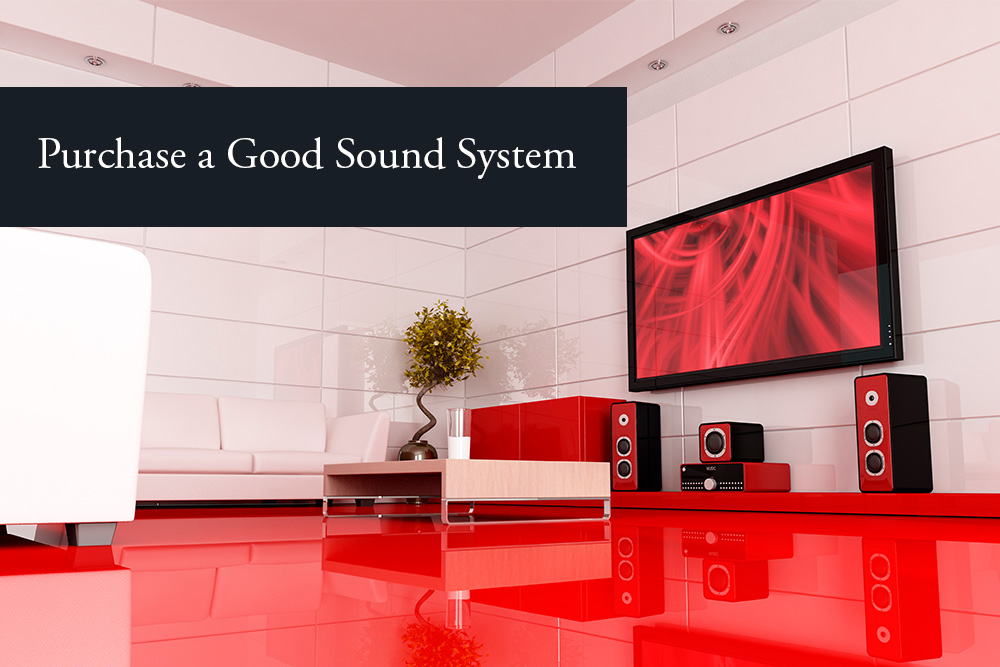 A good receiver will be easy to set up. Look for one that will automatically calibrate the speakers. That way, you'll enjoy the best possible sound experience. For the speakers, you can buy different ones to customize your sound experience even more. To get the best value for your money, go with a surround sound setup that includes a variety of speakers like bookshelf speakers, a single center speaker, floor standing speakers, and a subwoofer. This will provide you with plenty of power, the clarity that you want, and a nice aesthetic that will fit into your luxury design.
It's essential to have your speakers positioned so that everyone in your private audience enjoys the perfectly balanced sound. Consider soundproofing your home theater room. To optimize your sound, install thick carpet on the floor. You can also install absorption and reflection sound panels, and these will even out the sound throughout the theater room. To go all out on soundproofing, consider soundproofing the drywall too. This step will block outside noise from the room and prevent interruptions to your entertainment nights. Soundproofing will also hold the sound inside the theater room so that your movies or games don't bother those spending time in other areas of your home.
3. Viewing Units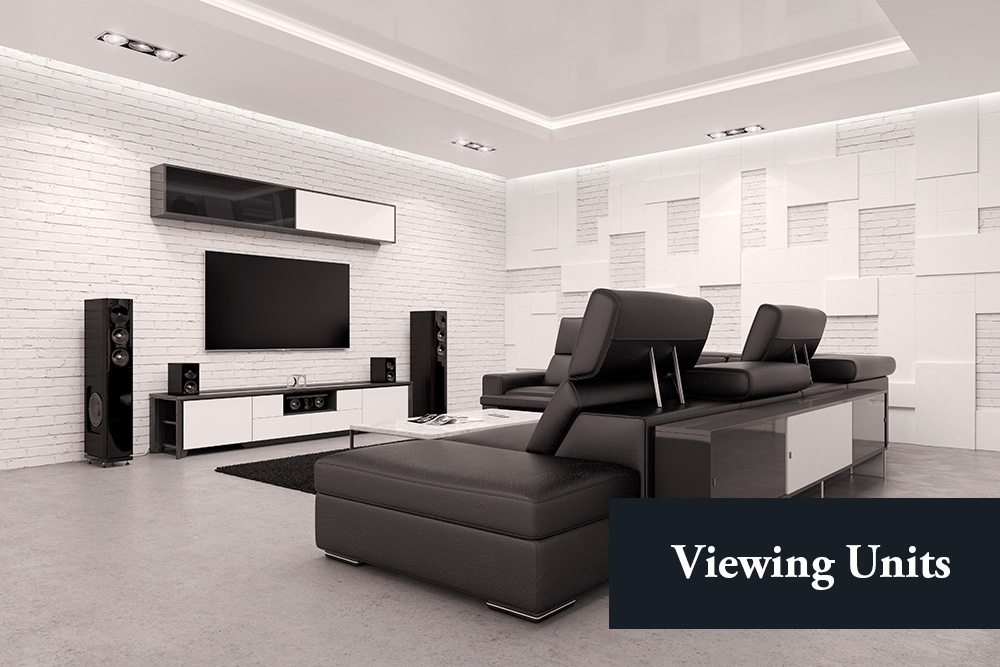 Decide whether your theater room will be your main viewing area or one that you use for special occasions. If you intend for it to be the central place for screen entertainment, then equip your theater room with a DVD player, a Blu-ray player, and streaming services. You'll use the DVD player to watch old movies you've collected over the years. You'll need the Blu-ray player for any newer movies you own or intend to buy. You'll want a streaming service to stay current on your favorite television shows or watch games.
4. Comfortable Theater Seats
When installing your home theater's seats, be sure to position them properly in the space. You won't want your seats to be located too close or far away from the screen. Plan the room with several platforms to elevate the seats to mimic an actual theater if you have the space. That way, you can ensure that everyone has a full view of the screen.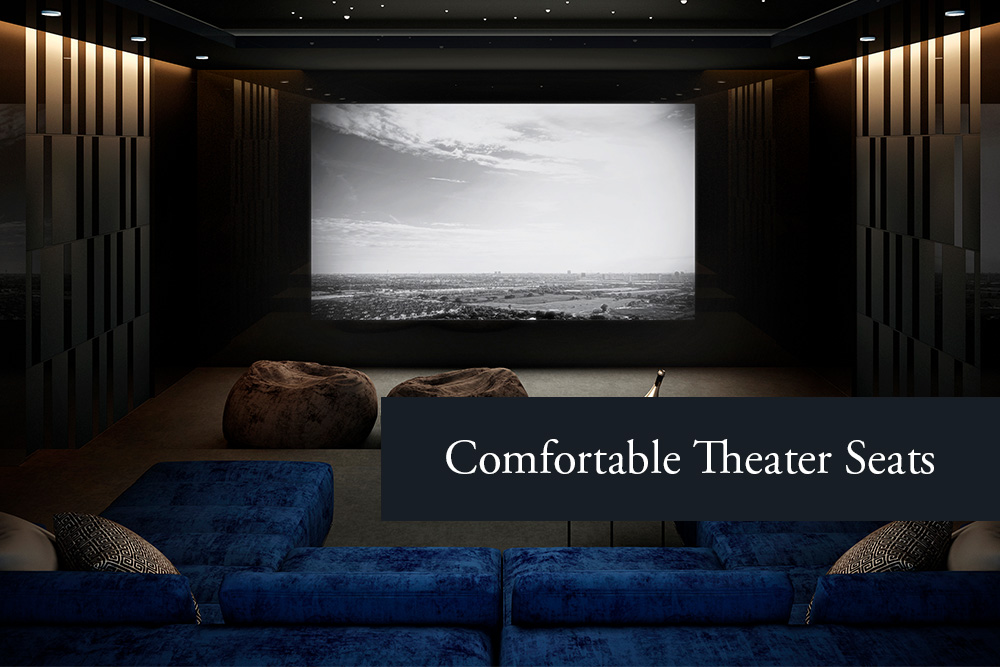 Luxury homes in Las Vegas often include large rooms that are big enough for plush theater recliners. If you want something that's top of the line, then purchase seats with adjustable lumbar support, power headrests, and the ability to power recline. You can also get chairs that massage or heat up.
If you intend to get fancy chairs with many features, be sure to get enough for everyone. If you don't, your kids and maybe even the adults are sure to fight over the best seats.
5. Appropriate Lighting
Lighting is an important element in a home theater room. Add a smart lighting system to your home theater room when you're building a custom home in Las Vegas. This will make it easy for you to activate the appropriate lighting when you're watching a movie, playing a video game or cheering for your favorite sports team.
Install cove lighting to create soft, indirect lighting. You can get this type of lighting in bright white, warm white, various colors, or with a color-changing option.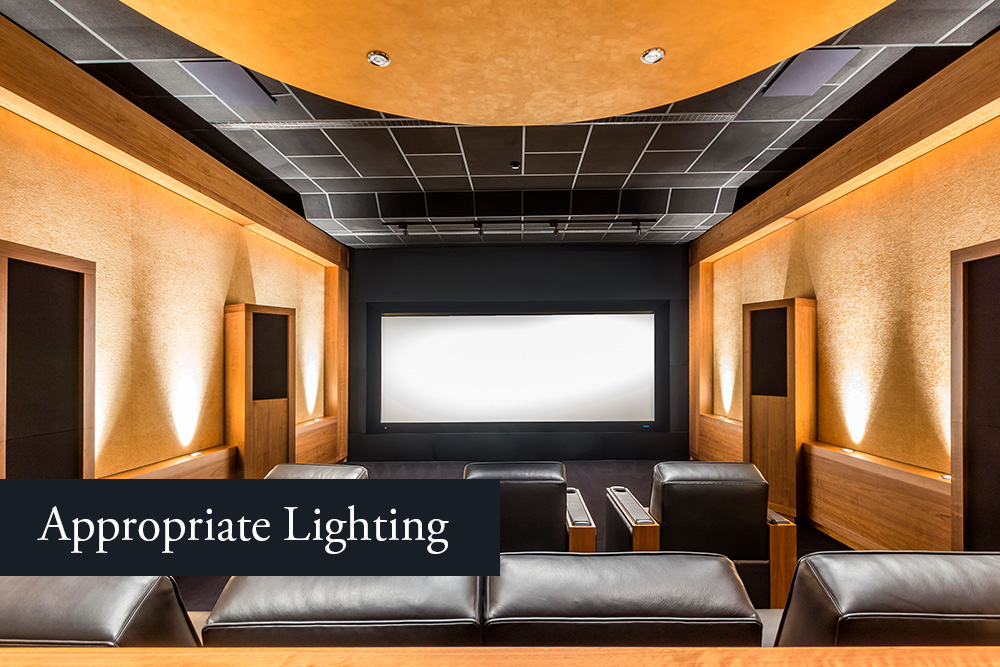 You'll also want television backlighting to decrease the brightness level on the TV display. Backlighting can reduce eye fatigue and strain, and it also adds to the luxury design of your theater room.
If your home theater space features windows, install blackout drapes that you can close to block out the sunlight. To make your home theater even more professional and luxurious, consider using smart technology to open and close your drapes and dim and raise the lights.
6. Theater Decoration
Choosing the right paint color for your home theater room can be challenging. Interior designers often choose to paint these rooms navy or black, but you can paint yours a different color, one that will blend with the other spaces in your home. You can select a lighter color for your theater room as long as you choose one that isn't reflective.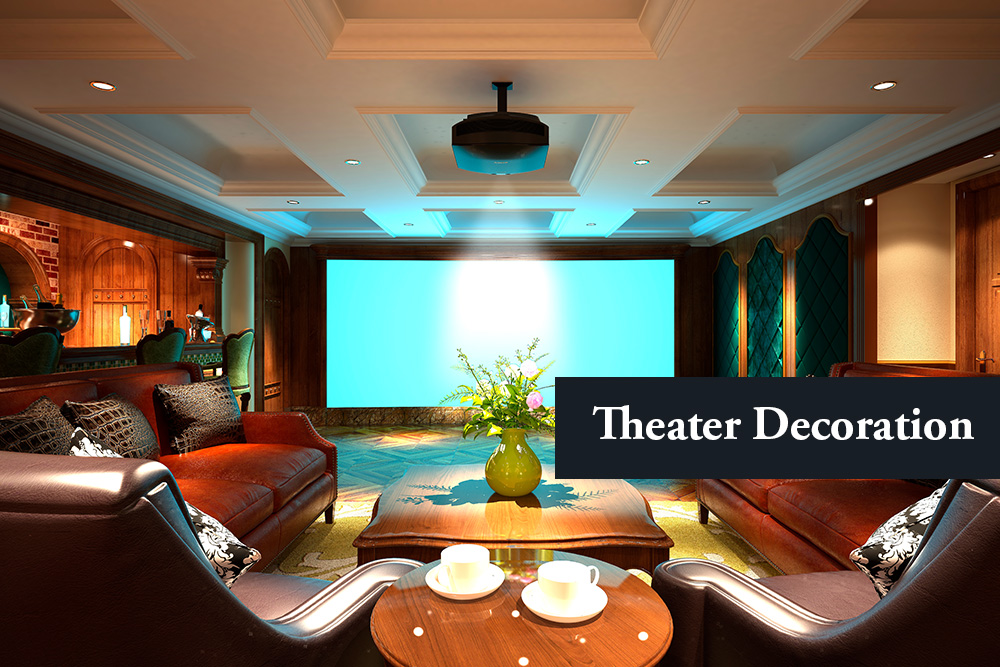 Avoid a paint color that's a gloss, a semi-gloss, or a satin finish. These paint types reflect the light and detract from your home theater viewing experience. Select a paint with a matte or an eggshell finish since they won't reflect.
To add a fun touch to your home theater, pick a theme for the décor. Ideas include designing your theater around old theaters or European theaters. Choosing nostalgic theater items, such as pictures of movie reels or containers of popcorn, is another design option. You could also decorate with movie posters from your favorite films or choose a Marvel or Disney theme.
Luxury Real Estate in Henderson NV
The MacDonald Highlands community features incredible landscaping, amenities akin to a five-star resort, and 24-hour guarded security gates. As a resident, you'll have access to top schools for your children, quality dining establishments, and unique Las Vegas entertainment. For more information on building a custom home with your preferred luxury design elements, contact us at (702) 614-9100 today.