People have spent more time in their homes for the last two or three years. Because of this, how we think about and decorate our personal spaces has changed. For instance, past trends have been bright white kitchens in addition to neutral areas, but design experts predict that people want to have fun with the inside of their homes and are looking for ways to create personalized spaces. These are a few interior design trends for Las Vegas luxury homes in 2023.
Eclectic Kitchens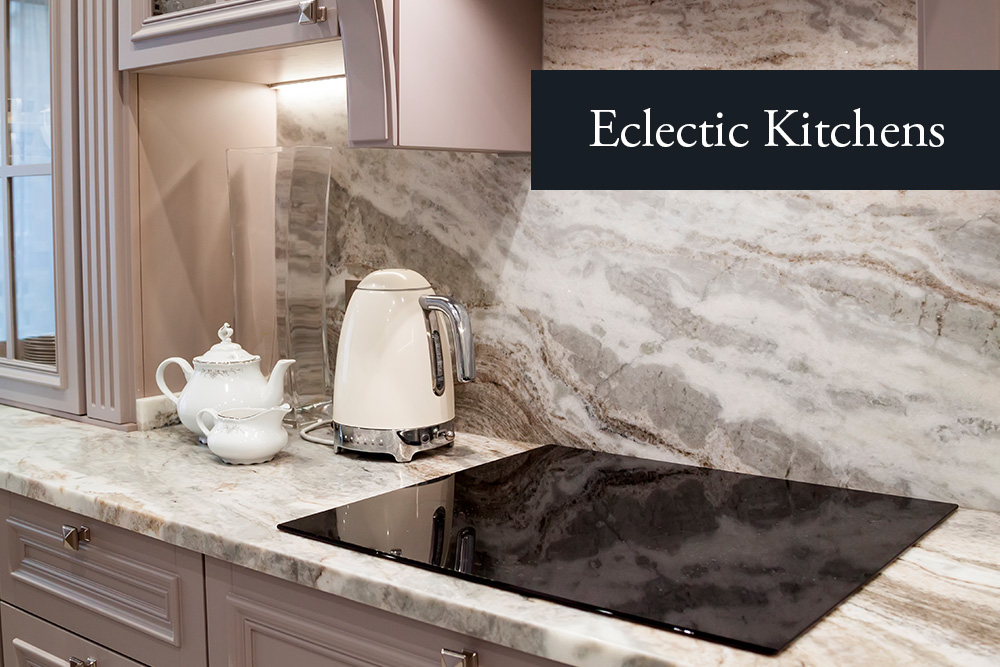 Bright white kitchens are quickly becoming a thing of the past, with design trends like eclectic kitchens expected for next year. A home's kitchen is a place where creativity happens, and decorating yours with a sense of humor is sure to inspire you. The kitchen is the home's heart, which means it shouldn't present a sterile design. Instead, it should be warm and inviting.
The eclectic kitchen design trend includes animal sculptures, rooster floor tiles, and things like lamps that look like a loaf of bread. Think color bursts in the form of brightly colored sconces and tea canisters. Keep in mind that decorating styles are personal, so decorate your kitchen in a way that makes you happy.
Eco-Sensible Homes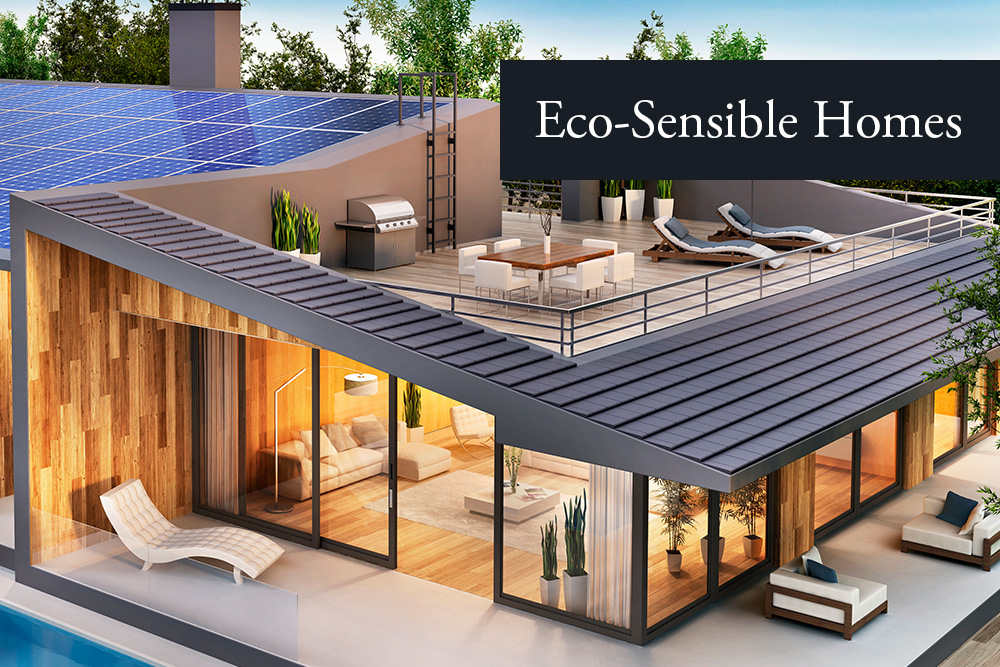 In 2023, eco-sensible homes will be a design trend. It will be popular to design spaces that deliver the feel of being in harmony with the environment. To decorate in an eco-friendly way, shift your attention away from synthetic materials, such as acrylic, and toward organic furnishings and textures that feature layers. This is a design technique that increases serenity.
The eco-sensible home is likely to feature a raised approach that embraces minimalism and brings together simple lines and natural materials. If you intend to embrace this trend, consider decorating with refined woods like cane and oak. For an eco-home, decorate with renewable materials such as cork, linoleum, cotton, and wool.
Wallpapered Bathrooms
While wallpaper in bathrooms is not a new trend, it is returning. The bathroom is excellent for playing with loud patterns and vibrant colors. You can take more color and pattern risks in a bathroom since it's likely a smaller space than some other areas in your home.
Professional designers refer to a home's powder rooms as jewel boxes. For the wallpapered bathroom trend, you can play around with layering colors, using various textures and including one-of-a-kind accessories. These elements will give your home a surprise feature.
Rich Hues
For 2023, popular color design trends for Las Vegas luxury homes include deep:
• Reds
• Greens
• Browns
Designers predict that homeowners will add red lacquer libraries into their homes. Red is a vivid and traditional color, and you can add it to your home and be ahead of the 2023 design trends while bringing in a hue that will hold its popularity. Luxury homes in Las Vegas make it easy for you to be bold and fearless in your color selections.
More Texture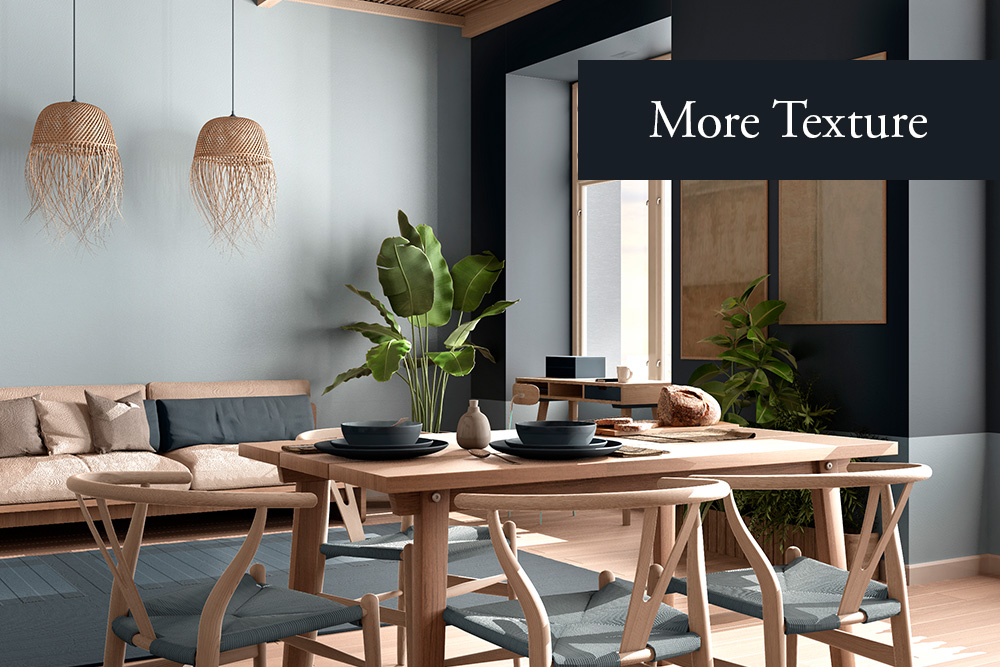 Lindye Galloway of Lindye Galloway Design Studio and Shop said, "In 2022, plaster and lime wash started to make their way into design again." She went on to say, "I think 2023 is going to be the year it is infused deep into the design of everyone's homes."
These types of elements give your home a touch of subtle texture. If this trend speaks to you, consider adding texture in various ways. For instance, you could decorate a seating area with a chair made from a style of fabric that you like or apply wallpaper with a raised design. Installing a plaster hood over your kitchen stove or adding a shiplap wall is another way to bring texture into the different areas of your home.
Multi-Purpose Spaces
In 2023, many rooms in a home will need to be used for multiple purposes, and it will be a trend to create flexible spaces that permit different functions. For instance, kitchens are rarely used just to prepare food. These days, kitchens are open to the home, so homeowners can use them as an entertainment space on the weekends and a place where the kids can do their homework on the weekdays.
If you have a sitting room, turn it into a library and a home office. Basement family rooms are perfect multi-purpose spaces; you can turn one into a hangout space and workout area. It's easy to tuck treadmills and elliptical machines into the corner of a family room.
Softer Spaces
While maximalism is here to stay for a while at least, interior home design is starting to tone down a bit. Design in 2023 is trending toward softer aesthetics that welcome serenity. Last year, the color palette was focused on earth neutrals. Hues like burnt orange, green and brown are making a comeback with '70s-inspired design elements.
The state of the world is unsettled, so people are pulling back into cozy environments that encourage lounging. The idea of soft interiors is to create a mood that dominates a space without being too noisy about it. Rather than calling out "Look at me!" to anyone who enters the space, a soft and cohesive interior space will quietly say, "I'm here for you."
Modern Farmhouse
Regardless of how you feel about cottagey-looking spaces, it's hard to deny the coziness of modern farmhouse design. Instead of dreaming about a chic country lifestyle that you're using as your decorating muse, consider using rustic elements that allow you to personalize your spaces.
If you want to decorate in a modern farmhouse style, search for pieces like:
• Old-fashioned wooden kitchen tools
• Baskets
• Benches
Bring a cozy touch to any space with gingham blankets and other texture elements like throw pillows.
Holistic Design Features
Luxury homes in Las Vegas are meant to be a sanctuary. Ensure that yours fits this description by including holistic design features. Consider how design elements can increase your happiness and health while encouraging you to be productive in a space.
The holistic design may include certain color choices and how they impact your mood. Lighting is another design element that you can use holistically. Consider what type of lighting that you'd like for a space and purchase one that fits. For instance, if you're decorating a space you intend to use for work and relaxation, then purchase a lighting system with a dimmer so you can modify the light.
At-Home Escape
A design trend for 2023 is to create homes that provide a vacation-like retreat. Instead of decorating in monochromatic tones and white, choose decorating elements that remind you of your favorite vacation spots for this trend. This might be a particular shade of blue that mimics the color of the ocean or a red that brings back the memory of an ancient wall. You can even just bring home reminders to decorate with the next time you travel. Read about the Top Reasons to Live in a Las Vegas Gated Community here.
Luxury Real Estate in Henderson NV
A major selling point of living in Las Vegas is the area's sights. To enjoy these sights fully, consider moving into the MacDonald Highlands community. Not only did the creators of the community take steps to preserve the current landscape, but they also made design choices that enhanced it. To learn more about MacDonald Highlands, give us a call at (702)614-9100. Read about building a custom home vs buying one in Las Vegas.