Luxury Home Upgrades Perfect for Autumn
News Home
Autumn is on the way, and it will be bringing more comfortable weather with it. It is the time of year when people order pumpkin spice lattes, watch charming movies and turn on the fireplace. The fall season is the perfect time to make a few changes to the interior or exterior of your home. Here are luxury home upgrades that are perfect for Autumn.
 1. Upgrade Your Home's Exterior Fixtures 
When you pull up to the front of your house, do you think about installing new outdoor lights or putting in a mailbox with a more modern look? Autumn is the perfect time to make these changes to the exterior of your home.
New exterior lights, house numbers, and a mailbox will give your home a subtle update. They also give Las Vegas luxury homes a finished look that will inspire your neighbors to do the same.
 2. Freshen Up the Kitchen Cabinets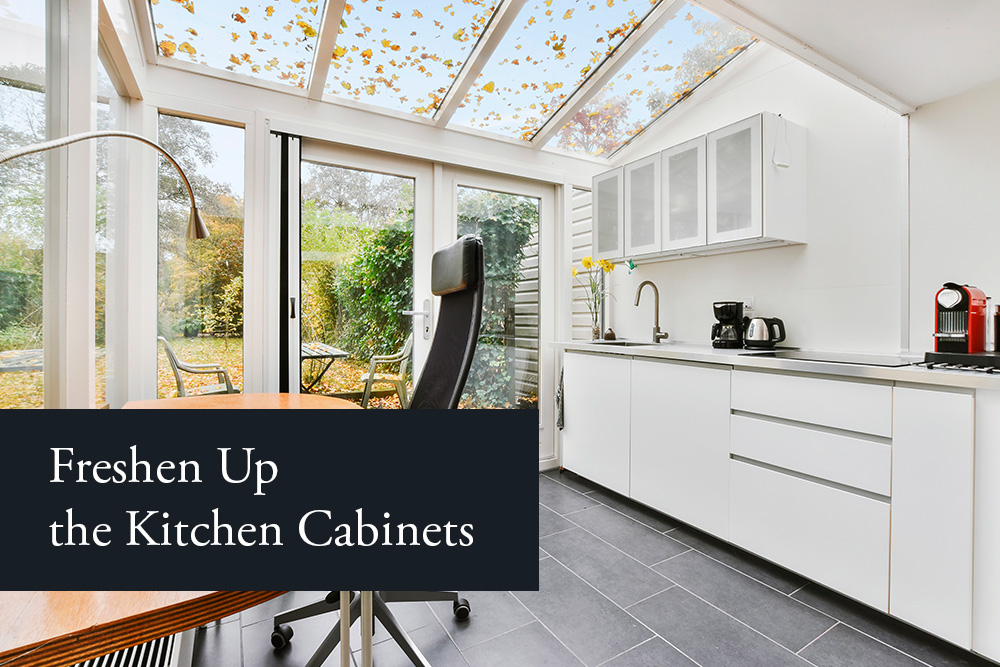 If you've been living in your dream home for several years, it might be time to freshen up the kitchen cabinets. Fall is a great time to complete this update since you'll have the project done before the busy holiday season arrives. Updating your kitchen cabinets before the holidays is sure to wow your guests.
You can give your kitchen cabinets a small change by replacing the hardware. Modern hardware will elevate your cabinets. If you want to do a little more to update your kitchen, consider painting your cabinets. Paint them a neutral shade or a bright color. Either option will give your kitchen an updated look. You can also go with a complete replacement if your cabinets are more than 25 years old.
 3. Apply Oil to Wood Cutting Boards 
If your kitchen features a permanent cutting board, clean it regularly and maintain it using natural oils. This home update for fall is easy and will keep your cutting boards in good working order. The experts recommend using mineral oil or an oil that's food-grade quality. You can buy these kinds of oils at food supply stores or online.
 4. Invest in a Cool Roof 
The editor of Green Builder magazine, Matt Power, commented on the heat wave that has made its way through the country. He said, "Heat is a problem everyone is interested in tackling right now." Consider investing in a cool roof to save money and enjoy peace of mind.
A cool roof reflects the sunlight and takes in less heat than regular roofs. This type of roof will improve your home's indoor comfort. It will also decrease the amount of energy that you need to use to keep your home cool. Materials used for cool roofs include:
• Reflective coatings
• Tiles
• Shingles
• Sheet covering
• Metal roofing
 5. Radiant Heat Floors 
Radiant heating systems are installed underneath the floor. This is an excellent update for fall because radiant heat warms the rooms in your home from the ground up. They'll provide evenly distributed heat, which is also nice and cozy on your feet.
If you decide to install radiant heat, remember that you'll have to tear out your home's existing floors. This is a major project, but it has benefits like being quieter than other heat sources, and it's also more energy efficient and something that you can add to several rooms in your home.
One of the most popular places to install radiant flooring is in the main bathroom, but it can be a whole-house project. While you can pair radiant heat with particular vinyl and laminate floors, this upgrade works best with porcelain or ceramic tile or natural stone.
 6. Paint the Inside of Your Home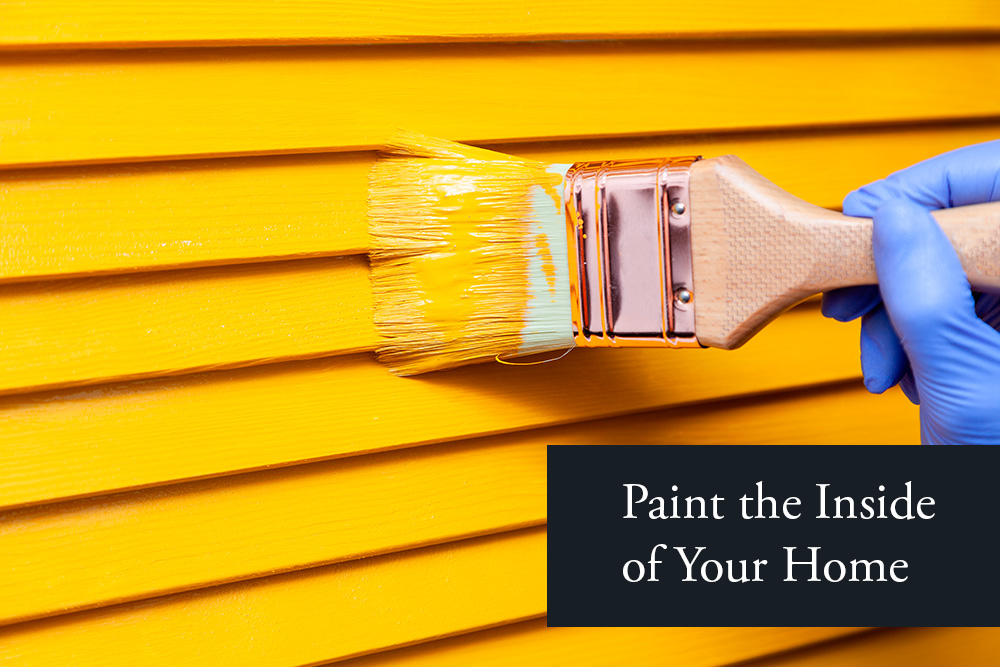 One of the easiest ways to update your home for fall is to paint it. Color trends tend to change every two or three years. When you change the color of your walls, it makes your home look new. Also, painting is easy to change since it can be done quickly.
 7. Wallpaper an Accent Wall 
Wallpaper is back in style, and you can freshen up your home for fall by wallpapering an accent wall. A wallpapered accent wall adds personality to a space, and it will also give the room texture. To make applying the wallpaper easy, consider purchasing the peel-and-stick kind.
 8. Change the Front Door 
Painting or changing your front door is a minor fall update that can significantly impact the look of your home. Changing your front door is fast and easy whether you decide to paint it or install a new one. You can even change it by sanding and staining your door to reveal the natural wood grain.
 9. Organize 
Organizing often transforms a space or a home instantly, but this project will probably take more time than money to complete. If you decide to upgrade your home for fall by organizing, then be sure to add new organizational pieces to your home.
Purchase pretty containers, storage bins, and boxes to store your holiday and seasonal items. Also, use color to make your storage spaces and closets look nicer. Take time to make these spaces tidy. This will give your home a fresh look.
 10. Redo the Mudroom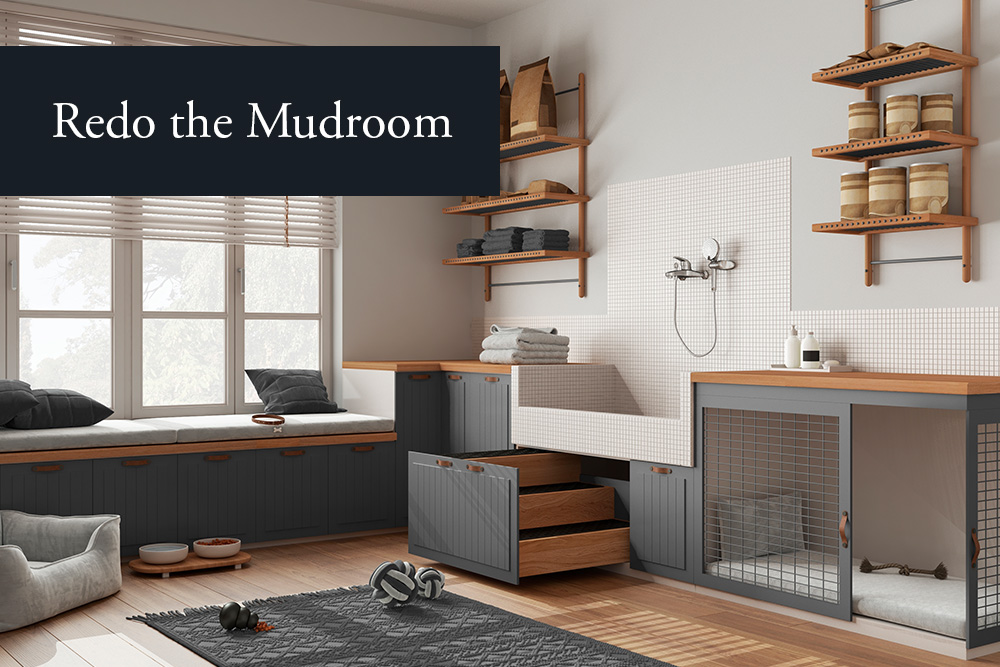 While the mudroom is utilitarian, it doesn't have to be dull. It's easy for the mudroom to become cluttered and dirty looking. Keep yours clean and bright with a new coat of paint. Purchase fun containers like wicker bins or linen boxes for leashes and shoes. Also, install hooks for coats and hoodies.
If you have the space, add a bench with comfortable cushions where people can sit and put on their shoes. Decorate the mudroom area with a round mirror that you like and a wallpapered accent wall.
 11. Create Entertainment Space Outdoors 
Las Vegas luxury homes usually have plenty of outside space. An excellent luxury home upgrade is to create entertainment space outdoors by investing in a nice patio set, a firepit, and adding shade.
In Vegas, the fall months start to cool off, so this is the perfect time to hold a party. Your guests will love chilling on the patio in front of a fire, roasting marshmallows, or relaxing with a glass of wine.
 12. Purchase an Indoor Air Quality Monitor 
According to air quality professionals, the air inside a home can become a breeding ground for bacteria, odors, dust, and mold. Poor ventilation and air filtration usually cause indoor air quality issues.
Most homeowners keep their windows closed during the fall since it's colder, making it easier for airborne illnesses to spread. Advanced indoor air quality units make your indoor air healthier. They can also increase the value of luxury homes in Henderson, NV, by decreasing energy costs.
Where to Purchase Luxury Real Estate in Henderson, NV 
To get away from the hustle and lights of the Las Vegas Strip, purchase your dream home in the MacDonald Highlands Community. As a resident, you'll have access to a pretty view, luxury amenities, and outdoor places to play.
A luxury home for sale in Henderson, NV, can be your dream home with one or more of these fall updates. To learn more about MacDonald Highlands, contact us at (702) 614-9100.