Fall Landscaping Tips for Las Vegas
News Home
When you live in a hot and dry climate like Nevada, you must landscape carefully. You'll want to select plants that can withstand the toasty summers and desert conditions. These fall landscaping tips for Las Vegas will help you create outdoor spaces that you love.
1. Select the Right Plants for the Area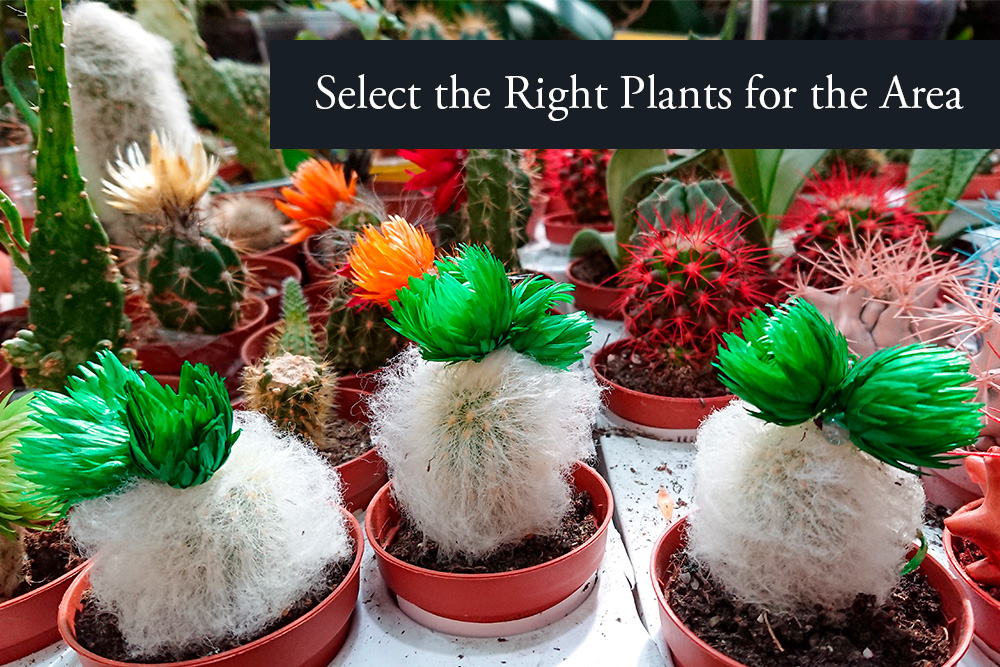 Las Vegas features a sweltering environment. The more plants you add to your landscaping, the more water you'll use. Considering that water conservation is a primary focus, it's vital to plant vegetation that's native to the area.
Vegetation like cactuses are native, available in wide varieties, and generate pretty flowers. Also, plant ornamental grasses and durable shrubs. These additions will give your outdoor spaces a soft look while requiring little water.
You should also plant lawns or garden plants during the fall season. When you plant during the fall, you'll give your plants a head start, and this will help them survive the harsh temperatures that arrive in the summer. You'll also give them time to deal with any transplant shock before cold weather arrives.
Consider planting native plants like brittlebush, desert holly, desert bluebell, and firecracker penstemon.
2. Prepare Your Lawn
When the Las Vegas heat starts to wane during the fall season, you can do a few things to support and prepare your lawn for next year.
Lower the height of your lawn mower blades to around 1 ½ inches. This will help stimulate new lawn growth. Also, fertilize your lawn in the fall. Search for a fertilizer blend that features nitrogen, potassium, and phosphorus. Fertilizer supports root growth and improves the quality of your lawn.
Consider using a root-enhancing fertilizer throughout the year. This will help your tree and plant roots stay healthy and support their growth. Root enhancing fertilizer can also make your vegetation more water efficient.
In the fall, aerate your lawn. This will help the soil breathe, and aerating lets your loan absorb the moisture it needs for proper health.
3. Update Your Landscaping with Low-Maintenance Features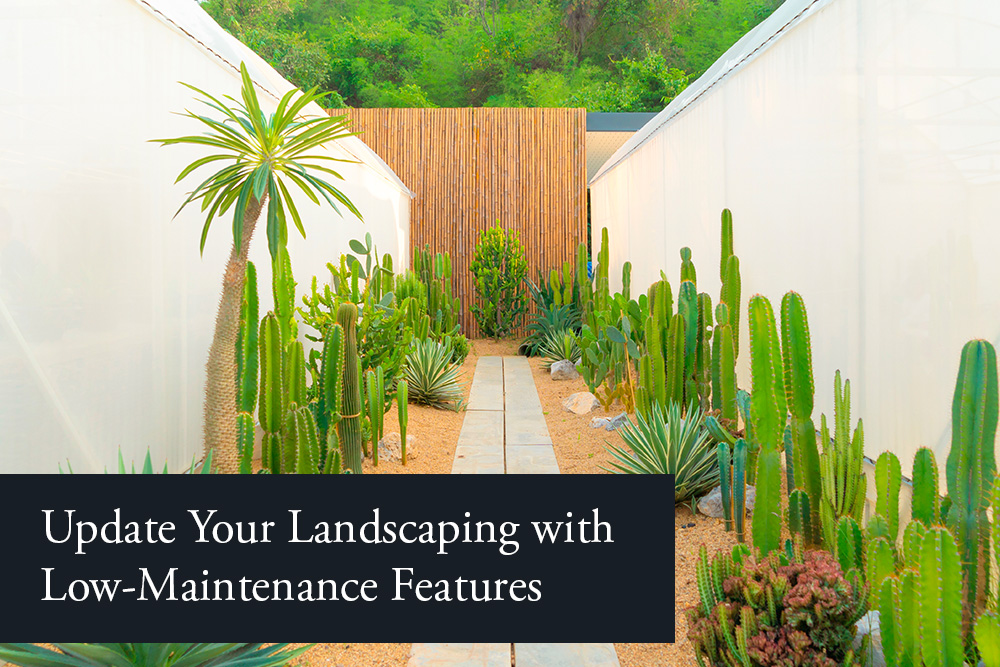 Invest in a few low-maintenance features if you want to make landscaping changes this fall. This will give your outdoor areas a luxury design look perfect for the Las Vegas climate.
Consider unique features like rock gardens and pebble foundations. Additions like these provide a unique and appealing look for your landscaping without requiring much maintenance.
Southwest pottery will give your yard a charming look, while yard lights let you highlight special sections of your yard. Simple touches can have a significant impact on luxury homes.
4. Plant Trees in the Fall
Fall landscaping tips include planting trees. When you decide to plant trees, it's important to choose ones that fit into different areas of your yard. Also, select trees that grow big enough to provide shade fast, and you'll want trees that feature wide canopies.
Be sure to plant trees that are zoned for the Las Vegas climate. Hackberry, red maple and honey locust trees are good options. Not only will they quickly provide the shade that luxury homes need, but they will also add a pretty touch to your yard.
5. Plant Desert-Friendly Succulents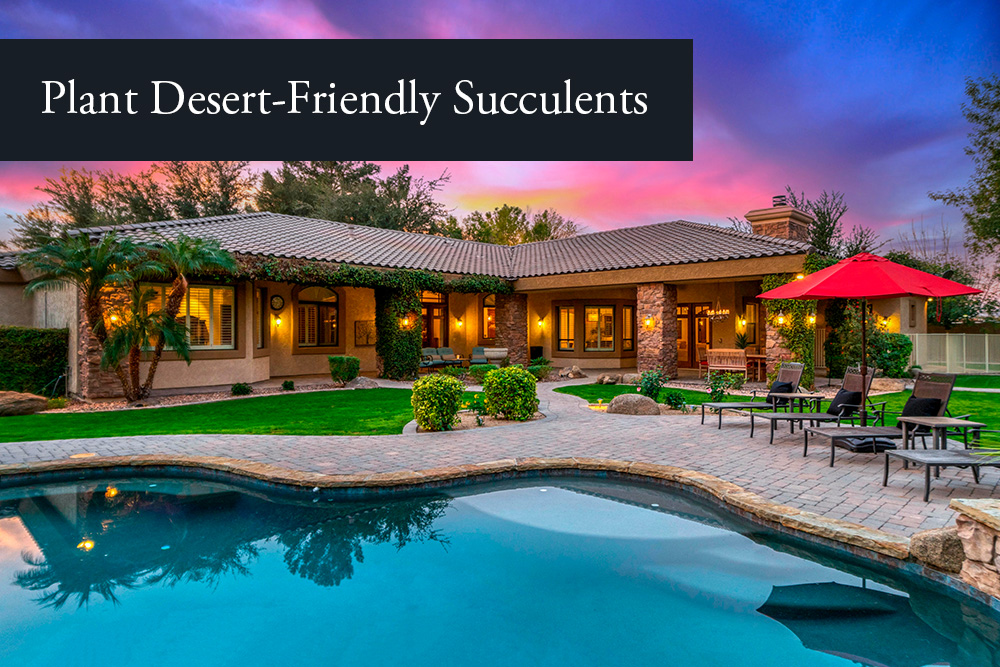 As a Nevada resident, it's almost a requirement for you to plant succulents. They are an excellent addition for fall, and you'll love their colors and that they are low maintenance.
These plants have acclimated to living in dry, arid areas like Las Vegas. They've adapted by developing a way to store water in their leaves. Succulents will not need you to water them regularly. In fact, they only need a little water. Succulents become angry when they are in wet soil. Most people kill them by overwatering them instead of underwatering them.
The best thing about succulents for your exterior luxury design is that they are available in a wide range of shapes and sizes. You can purchase succulents with rosette leaves, or you can go with a classic cactus.
6. Begin a Cycle-and-Soaking Watering Method
In the fall, begin a cycle-and-soaking watering method for your lawn, and this will let you conserve water while still giving your grass the support it needs.
For this method, set your system to water for just four minutes three times each day. Set the system to pause for at least an hour between the four-minute sessions. If your lawn has brown spots because of animal urine, too much sun exposure, or chemicals, hand water these areas. That way, you won't have to increase the water you're using on your entire lawn.
7. Experiment with Diversity
Experimenting with diversity is a great way to update your landscaping for fall. Show your personality by mixing different things. Outdoor spaces can look amazing when you decorate them with pretty rocks or colorful pebbles.
Consider doing something unique with your landscaping by creating the appearance of a streaming creek formed from different colored stones and pebbles. A dry riverbed is another option that will give your landscape a realistic desert look. Bring cement walkways, patios, or flagstones to pull your landscaping together.
8. Add Mulch Around Your Yard's Plants and Trees
Landscaping tips for fall include adding mulch around plants and trees. Mulch cools down the root system of plants and trees. The product also helps your vegetation retain moisture, and it can even help you develop deep watering techniques to increase the durability of your plants.
Maintaining a solid mulch layer around your plants and trees will prevent weeds from growing. It will also help you battle soil erosion.
9. Plant Ground Cover
Instead of grass, consider planting ground cover. Fall is the perfect time to replace traditional turfgrass with ground cover. Not only is the ground cover pretty and green, but it is also easy to take care of. Once you plant a section of ground cover, it will spread quickly.
Keep in mind that ground cover is living vegetation. This means that you will still need to give it water. Also, make sure that it receives enough sunlight and fertilizer. You may need to add pest control substances to it from time to time.
The best ground covers for the Las Vegas area are carpet sedum, blue catmint, creeping thyme, and amethyst in snow. The advantages of growing ground cover include:
• No need to mow
• Fewer weeds and bugs than traditional grass
• Less water use than regular grass
If you want even less maintenance, consider artificial turf. There have been advancements in artificial turf, so it looks more realistic than older versions. Also, you can purchase it in different styles, which makes it a perfect option for luxury homes.
Henderson, NV Home for Sale
These fall landscaping tips are sure to make your Las Vegas home stand out. Las Vegas luxury homes are available in the MacDonald Highlands Community. Once you become a resident of our gated community, you're sure to fall in love with the location, the amenities, and the sense of community. Las Vegas luxury homes in our community have fantastic views of the Strip and nearby natural surroundings. For more information, call us today at (702) 614-9100.