Keeping Your Las Vegas Home Cool in the Summer
News Home
Luxury homes in Las Vegas serve as an oasis where you can escape the summer heat after you enjoy exploring the city. While you should be able to rest comfortably indoors, the truth is that keeping your house cool can get challenging once the temperatures start to rise. The good news is that you don't have to work too hard to keep your new home cool when you know these simple tips and upgrades for making sure that your house is always cooler indoors than it is outside.
Do a Few Simple HVAC Maintenance Tricks
Luxury real estate in Henderson, NV, typically comes with the best HVAC systems already installed, and you'll want to plan for annual inspections to make sure the unit on your house is ready to work all summer long.
You'll want to have a professional technician handle major repairs, but you can do several simple tasks each year to make sure your home's system operates at peak efficiency. Try adding these tasks to your summer prep list to give your home's HVAC system a boost.
•Change the air filter
•Clean the intake vents
•Remove debris and leaves from the outside unit
•Listen for any unusual sounds that signal a need for repairs
Install Energy-Efficient Windows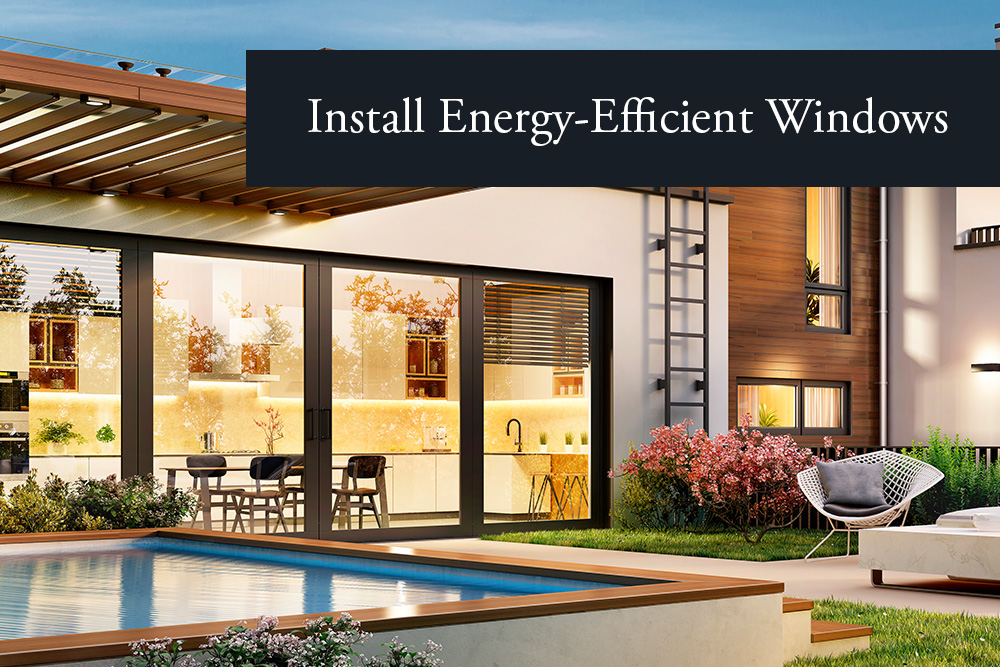 When you are building a custom home in Las Vegas, you'll be provided with an opportunity to select the windows. Although the most energy-efficient windows will cost more, most homeowners find that it all evens out when they save more on summertime utility costs. Asking the builder which windows they recommend for your house can help you choose to stay cooler.
Consider Window Tinting
Residential window tinting has come a long way from the bubbly cling film people once had to use in the past. Today's window tints come in more subtle shades that can enhance your property while also adding a layer of privacy that also blocks out the sun. You can also opt to only tint windows that allow large amounts of sunlight to come inside, such as a back kitchen window that adds unnecessary heat to the space where you need to cook. If you're replacing windows, look for tinted glass with built-in light-blocking qualities.
Hang Light-Blocking Window Treatments
Many luxury homes in Las Vegas are built with large picturesque windows that allow for gorgeous views. But, you might find that floor-to-ceiling windows come with the slight drawback of allowing way too much sunlight in on a hot day. Adding strategically chosen window treatments is the perfect way to preserve your view without sacrificing comfort.
Whether you choose light-blocking drapes made from a heavyweight fabric or special honeycomb shades for a more delicate touch, you'll find that this part of cooling your home is quite fun since it allows you to express your personality.
Use a Programmable Thermostat
People often make the mistake of shutting the HVAC system off while they are at work all day to try to conserve energy. However, this technique tends to backfire when the system has to work that much harder to get the house cool again. Plus, you'll be sweating until the temperature finally starts to go down sometime around your bedtime.
Programmable thermostats give you more control over the indoor temperature during your time away. You can choose to have the house start cooling down before you head home from work so that you're greeted with a cozy interior as soon as you walk through the doors. Smart thermostats are also great for maintaining the ideal temperature inside when you're traveling or prefer a specific temp for better sleep.
Pick the Right Placement for the Thermostat
Having a thermostat that is located in the coldest part of your home might cause it to fail to register that the rest of the house is hot. The same effect can also happen if you have a fan blowing directly on the thermostat, which makes the room feel colder than it is. If you believe the thermostat is located in a less-than-ideal location, then having it reinstalled in a better location can help it operate more efficiently.
Keep the Air Circulating
When you're selecting features for luxury homes in Las Vegas, make sure to include ceiling fans throughout the various rooms. Similar to window treatments, you can pick from various styles and models of fans to add a decorative touch to each room that also serves an important function.
Maintaining good air circulation helps to push the cold air downward where it hits your body rather than staying up high. Just make sure the blades are set to spin counterclockwise to generate the best effect. In the winter, you can reverse the blades to achieve a similar effect for keeping your house warm.
Plan a Backyard Cookout
Cooking on a hot day rarely pans out well since you'll be making the kitchen piping hot with every burner you turn on. If your luxury home has an outdoor kitchen or grill, then now is a great time to use it. Whether you plan to make a fancy steak dinner for two or grill some vegan burgers for your family, you'll find it's easier to enjoy your meal when your home's dining area is cool.
If you want to add a social touch to your dining experience, then consider using a grill in one of the many parks that make your new MacDonald Highlands neighborhood so friendly. Or, you could opt out of cooking entirely and drop into the Montrose for a luxurious dinner or spend time by the pool during one of the many themed dining events the community hosts each summer.
Minimize Your Use of Other Hot Appliances
The stove isn't the only appliance in your home that gives off heat. Large flat-screen TVs, computer monitors, and dryers can all make your house hotter. You'll naturally need to use all of these things at some point during the day, but you can choose when to do so. Choosing to do laundry earlier or later when the temperatures aren't so high can help keep the appliances from impacting your comfort. Turning off the TV when you aren't actively watching it is another temperature-lowering measure that works for keeping your house cooler.
Add Shade Around the Exterior of Your Home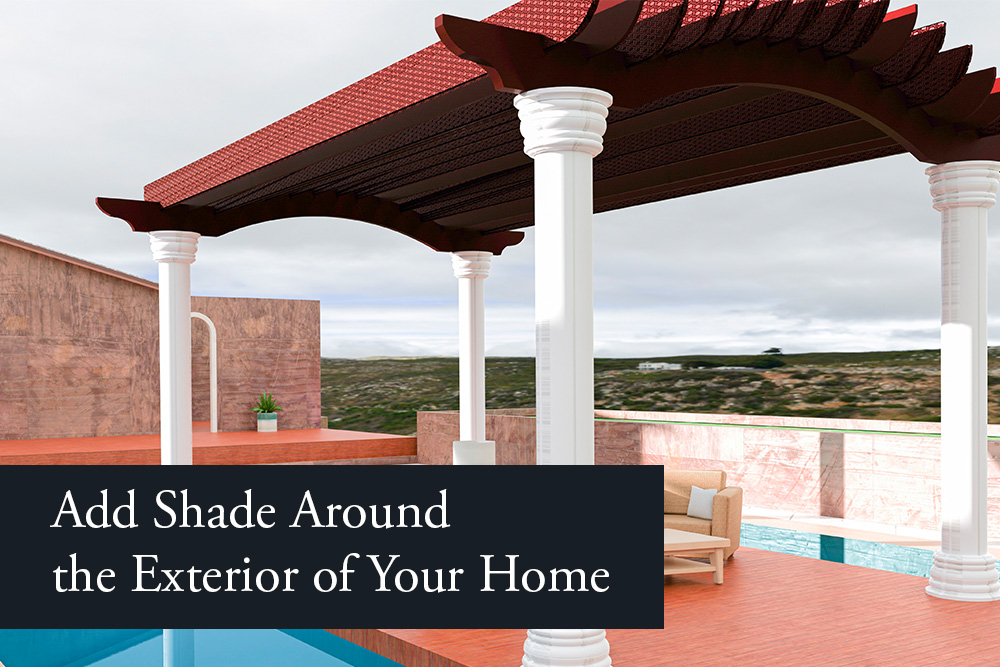 Depending upon where you choose to build a luxury home in Las Vegas, you might have a few mature trees scattered about your property that help provide shade for your house. Or, you may need to plan for some additional plants in your landscaping design. Adding trees and shrubs can help block the sun from hitting your house. Pergolas and awnings are additional ideas for features to add that help shade the outer parts of your home during the summer, and these can also have the effect of blocking sunlight from entering the nearby windows.
The location you choose for your home is an essential factor that affects how easily you can keep it cool. Many of our Macdonald Highlands homes are built on thoughtfully planned lots that are angled to provide relief from the hot desert sun while also allowing for strong energy flow throughout the space. When beating the heat is a priority, just let us know when you reach out by calling us at 702-614-9100 for more information. We'll point you to the best lots and architects for designing a home that is a true desert oasis where you can enjoy a respite from the heat.