Beyond the Strip: Discovering Hidden Gems for Luxury Living in Las Vegas
News Home
The Las Vegas Strip is known throughout the world for being one of the best places on earth to immerse yourself in the lap of luxury. While the tourists flock to the casinos, top-rated restaurants, and famous entertainment venues they've seen in the movies, homeowners in the area prefer to go off the beaten path.
There's no doubt that visiting the Strip is part of enjoying living in such close proximity to some of the most unique venues in the country, but you'll also find that moving beyond the tightly packed streets gives you a chance to enjoy the city from an entirely new angle. Exploring these hidden gems for luxury living in Las Vegas gives you a new appreciation for why you chose to invest in luxury homes in Henderson, NV.
Check Out These Hidden Attractions
Elevate Your Lifestyle by Joining the DragonRidge Country Club
Investing in MacDonald Highlands real estate comes with the benefit of being eligible to join the local country club. As soon as you move into your new neighborhood, you'll quickly realize that the country club is the centerpiece of MacDonald Highlands, and it's easy to see why. Joining the country club gives you access to some of the most hidden gems in the area, and being able to enjoy them all with your local neighbors makes it easier to relax and enjoy your luxury lifestyle.
Here are just a few of the amenities available at the country club for those who make building a custom home in Las Vegas their first step towards luxury living. Read on Why Las Vegas is a Prime Destination for Luxury Real Estate here.
•18-hole championship golf course
•Five championship tennis courts
•Full-service spa and fitness center
•On-site restaurants and bars
•State-of-the-art clubhouse and event center
Go Hiking Through the Red Rock Canyon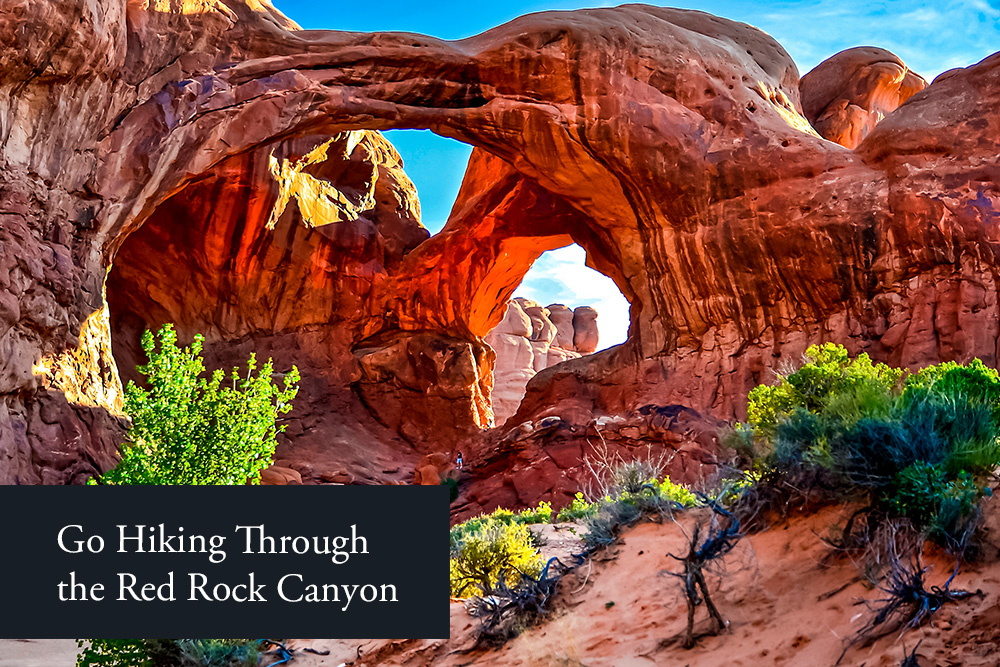 As much as you might feel like staying in the DragonRidge Country Club, it's always good to enjoy some exploring off of your neighborhood grounds. After filling up on a delicious and hearty weekend brunch at the Dragon Grille, you'll be ready to lace up your hiking boots and enjoy a gorgeous hike through the Red Rock Canyon.
Seeing the beauty of the Mojave Desert up close as you hike through the red rock-lined trails is an experience that you might just turn into a regular event. You can always hike on your own, which is perfect for experienced hikers. Or, you can take a hiking tour that allows you to enjoy a trek with a guide who can share insights on the local wildlife, plants, and history of the area during your two to three hour hike through a desert landscape.
Enjoy an Emerald Cove Kayak Tour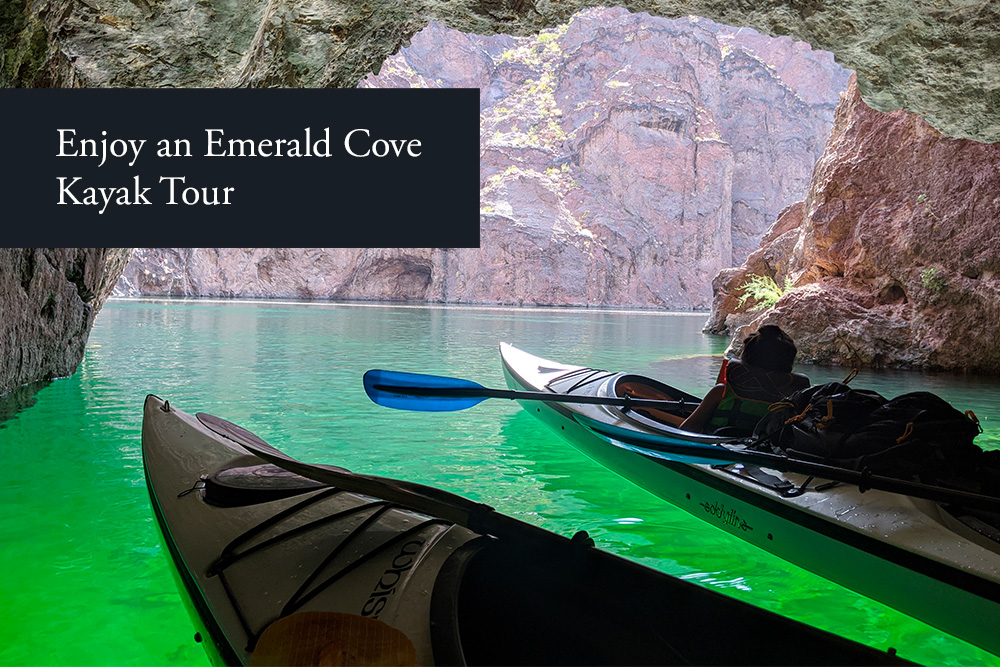 If an aquatic scene is more your idea of luxury living, then you also don't have to go far to enjoy a private little paradise that is less than an hour from the Strip. Emerald Cove is known for being a tranquil oasis that transports people away from the constant buzz of their busy lifestyles.
The half-day tour through Emerald Cove is kept to a few paddlers, giving the trip an intimate feel. Being with a smaller group allows you to explore the Colorado River unrushed as you paddle your way to the serene Emerald Cave. During the tour, your guide will provide your group with stops for swimming and snacks while keeping everyone safe and comfortable as you enjoy the trip.
While the tour offers hotel pickups, you'll be able to skip the shared transport by driving yourself directly to the Willow Beach Marina from the luxury homes in Henderson, NV. Living closer to the beautiful water also means that you can take this trip anytime you feel the need to get away from city life for a short staycation.
Visit a Real Life Speakeasy
Having access to the ONYX bar in DragonRidge Country Club gives you a familiar place to go when you want to connect with your neighbors. But it's also fun to have a few drinks somewhere unique every now and then. A visit to the Underground Speakeasy feels like stepping back in time, and the Prohibition-era-themed pub even requires you to provide a top-secret password to gain entrance.
Don't worry; you can quickly find the weekly password on the bar's website, and it's easily located under the Mob Museum. Once you're in, you can enjoy sipping on authentic moonshine from the in-house distillery as you imagine what it would have been like to live back when such indulgences were forbidden.
While living out your love for the 1920s is fun all on its own, you'll also enjoy knowing that this is one hidden gem that often gets overlooked by tourists who get distracted by all of the neon lights that line the Strip. You can also tack on a visit to the Mob Museum to give yourself a truly immersive experience.
Snap the Ultimate Scenic Photo at the Valley of Fire State Park
Sure, the Dragon Ridge landmark serves as a perfect backdrop to your lifestyle as you live among the luxury homes in Las Vegas. In fact, you probably already have the rock formation in more than a few of your favorite photographs of you golfing and enjoying special events with your family.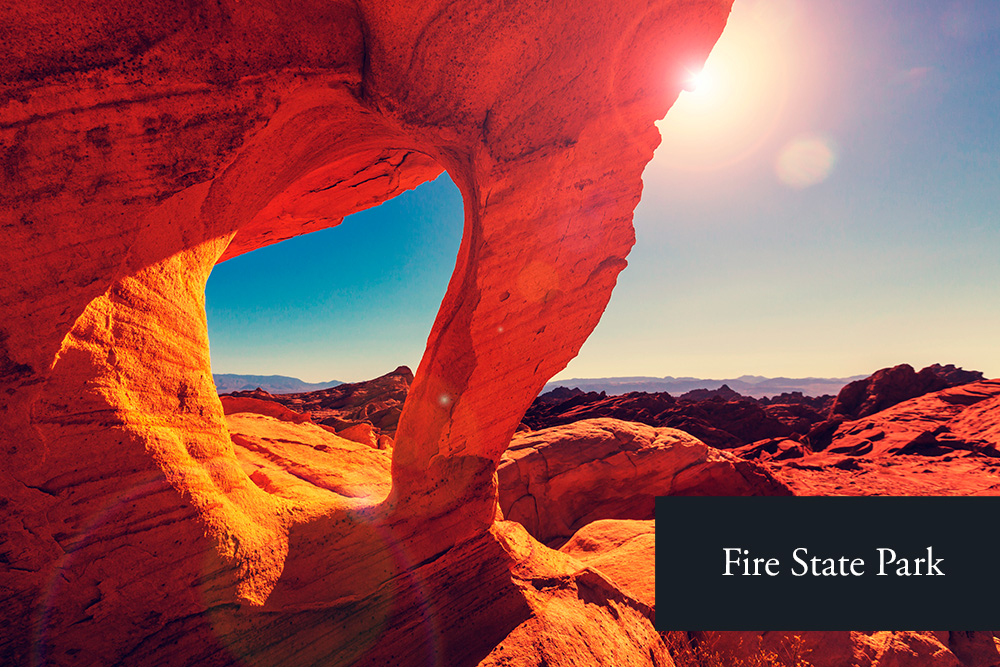 You can never have enough amazing photos to share on social media, and you won't have to look far to find the perfect scenic backdrop when you visit the Valley of Fire State Park. As someone who has made the MacDonald Highlands area their home, you likely have a deep appreciation for the natural rock formations abundant in the Valley of Fire.
Here, you can enjoy trekking through natural rock formations and views that invite you to stop and appreciate the finer things in life. You'll also discover petroglyphs and even a lost city museum that you'll always remember as you scroll through your favorite pictures of your trip.
Feel an Adrenaline Rush With Exotic Car Racing
Even if you own a Lamborghini or Porsche, you might not have ever been able to feel the rush of driving one of these beasts to their maximum capacity. At the Exotic Car Racetrack, you'll enjoy having open space to drive your favorite supercars with no speed limits. You can even take advantage of the opportunity to receive one-on-one coaching that provides you with the skills you need to feel the power within the world's top luxury cars.
When you have an appreciation for the finer things in life, your first instinct might be to stay off the Strip, where the neon lights and mainstream venues tend to draw large crowds. Living in MacDonald Highlands gives you private access to restaurants, golfing, and other amenities that truly exude luxury. You can discover this hidden gem in Las Vegas by calling us at 702-614-9100 to check out our DragonRidge Country Club, or you can browse online for home listings that put you close to some of the best-hidden attractions in the Henderson, NV, area.