What do high end homes have in common?
News Home
Adding a few high-end features will help make it a luxury home if you're building a custom home in Las Vegas. What do high-end homes have in common? Here's a list of several popular features of luxury homes.
1. Lap Pool
Single-lane lap pools are an excellent addition for luxury homeowners who prefer to stay active in a variety of ways. Lap pools require little space and are easy to install and affordable.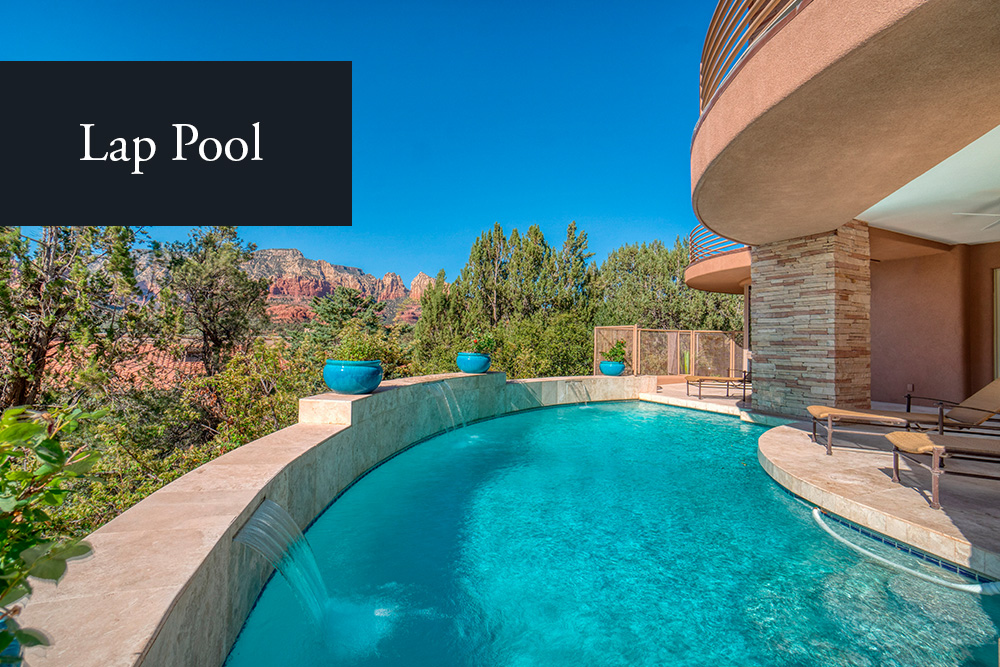 2. Spacious Walk-In Closets
An indication of luxury is owning designer clothes., and it's even more essential to have a space to store them in. A spacious walk-in closet shows that you own so many clothing items that you need a closet that you can walk into to see everything that you have.
Depending on the size of your home, you can create a walk-in closet out of a smaller bedroom. If you're building your dream home, you can request a walk-in closet that's connected to your primary bedroom. The bigger the walk-in closet that you have, the better. Consider adding luxury features to your closet like:
• A separate place for your shoes
• A safe
• Seating areas
• A beverage station stocked with coffee and tea
• Elegant lighting
• A vanity with a mirror that lights up
3. Outdoor Living Spaces
Living in Las Vegas means that you'll get to spend plenty of time outdoors. The spring and fall temperatures are pleasant, while the toasty summer months are ideal for evening parties.
Install an outdoor kitchen area and living room. You'll love entertaining your guests in this space. To go the extra mile in design, consider choosing a theme for your outdoor living space. For instance, you can go with a pizza kitchen theme with a brick oven and a bar with a drink station. If you want to keep the space flexible, install a barbecue and mini refrigerator.
Enhance your luxury home's outdoor space with a firepit. This feature will make your outdoor space more usable since it will keep the area warm and comfortable on chilly nights.
4. High-Tech Appliances
A common feature of modern luxury homes is high-tech appliances. People prefer appliances and advancements that do the work for them. Popular smart features consist of light fixtures that you can program to turn on and off at set times. You may also want lights that can shine brighter or dim when you use voice commands.
Smart thermostats are also handy high-tech appliances. Not only will a smart thermostat keep the interior of your home comfortable, but it will also decrease the amount of energy you're using and lower your utility bills.
Consider including smart home technology in your home's security network. You'll appreciate being able to check your home's safety when you're at work or traveling away from home for a few days. This type of technology connects to cameras that operate through the internet. You can also use this kind of tech to talk to delivery drivers or service people from another location.
5. Restaurant Quality Kitchen
One of the major hallmarks of today's luxury homes is a spacious restaurant-quality kitchen with professional appliances. Make sure that your kitchen is functional, luxurious, and stylish.
Use rich colors, bold textures, and exotic materials to personalize your kitchen. Luxury homes have kitchens with granite or marble installed on the island and even in the pantry.
To prepare gourmet dishes, purchase restaurant-grade appliances. You're sure to feel confident when you're cooking in a restaurant-quality kitchen. With a large kitchen, you'll have the space to cook with other members of your family. Include plenty of seating so that your friends and family can chat with you when you're preparing meals.
6. Hotel-Inspired Bedrooms
When decorating your home's bedrooms, take inspiration from opulent hotels. Use plush materials for the bedding. Also, be sure to add mood lighting as well as high-quality furniture.
A common feature of luxury homes is the comfort level of the bedrooms. Hotel-inspired bedrooms include connected outdoor spaces or large windows that provide a view.
When you wake up in the morning in an enormous California king bed with a luxurious headboard and fluffy accent pillows, you'll feel as though you're waking up on vacation every day.
7. Fitness Rooms
If you're building a custom home in Las Vegas, be sure to allocate space for a fitness room. Making time to go to the gym can be a challenge. When you have a home gym, you'll have easy access to workout equipment at any time of the day or night.
The great thing about having a fitness room in your home is that you can customize the space. Personalize it with a treadmill, weights, and a rowing machine. Consider installing mirrors on the wall to ensure that you're working out using good form.
If you're into yoga, purchase a few mats, blocks, and straps. You can exercise on your own or stream a video in a private fitness room. Hiring a personal trainer is another option if you want to exercise at home but aren't sure what to do.
8. Spa Bathrooms
Complete your luxury home with a spa bathroom. How do you make a bathroom a spa-like bathroom? Include features like heated floors, high-end materials such as stone or marble, and a soaking tub. Install a rain head shower and additional shower heads.
To enhance the spa experience, add touches like a pretty chandelier, stone countertops, and wooden furniture. Spa bathrooms are places where you can clean yourself or relax in a deep tub with salts and essential oils.
If you have the space, consider installing a sauna. This type of addition will increase the luxuriousness of the space, and you'll also enjoy the health benefits of a sauna.
9. Add a Waterfall
Faux waterfalls are making a comeback. They are often a common feature of luxury homes, and modern ones come with extra elements like mini light shows, musical accompaniment, and themed backgrounds.
One of the great things about faux waterfalls is that they are portable. If you decide to move, you can bring it with you. Install one in your living room, family room, or porch.
10. Game Room
Luxury homes in Las Vegas include an engaging game room. Make sure that it's a space that has something for every member of your family. The game room options are endless, including arcade games, table games, and even outdoor games like miniature golf.
Invest in a high-quality television or several monitors for video gaming. Be sure to buy the latest gaming console. You might also want to get comfortable chairs and a stereo system for your game room.
Luxury Homes in Las Vegas
Luxury real estate in Henderson, NV, is a great investment. If you choose to buy your dream home in the MacDonald Highlands community, you'll live in a neighborhood with vibrant landscaping, gated security, and luxury amenities. The area features top schools and a number of fine dining establishments. To learn more about the benefits of living in MacDonald Highlands, contact us at (702) 614-9100.