Tag:
new homes for sale in henderson
Owning a luxury home spa provides you with a space that you can retreat to when it's time to escape from life's daily stresses. Whether you love soaking in a tub full of bubbles as you enjoy your favorite novel or prefer to immerse yourself in an invigorating shower, turning your bathroom into a private retreat means you can enjoy the ultimate relaxation anytime the urge strikes. Luxury homes in Las Vegas already come with the space and amenities you need to pamper yourself to the fullest, and you can use these ideas to transform your bathroom into one of the most relaxing spaces in your home.
Start By Setting Your Intentions
Take a moment to think about what your ideal home spa experience includes. Do you love making it a whole-body experience by giving yourself a facial and an exfoliating scrub? Or do you prefer to keep the work to a minimum by relaxing as you bask in an environment that transports you to another world? Everyone has different ideas of what makes the ultimate spa experience, and you'll be able to use your intentions to guide the rest of your design.
Find the Perfect Floor Plan
Gated communities in Las Vegas offer homes with multiple floor plans that give you a strong foundation for creating a beautiful and spacious home spa. Many homeowners prefer to create their spa in the owner's suite since it typically has the largest bathroom space with room for all of the amenities you need. Being able to step into your closet to grab your comfiest clothes after your steam-filled spa shower is a luxury that helps keep the relaxing vibes flowing.
Connecting your at-home spa to your bedroom also means you can head straight to bed after a nighttime pampering session or enjoy a few minutes sitting in your favorite chair, planning for the next part of your day. Viewing your home spa as an extension of the other private spaces in your home gives you more room to create personalized experiences that fit your mood.
Consider Expanding to the Outdoors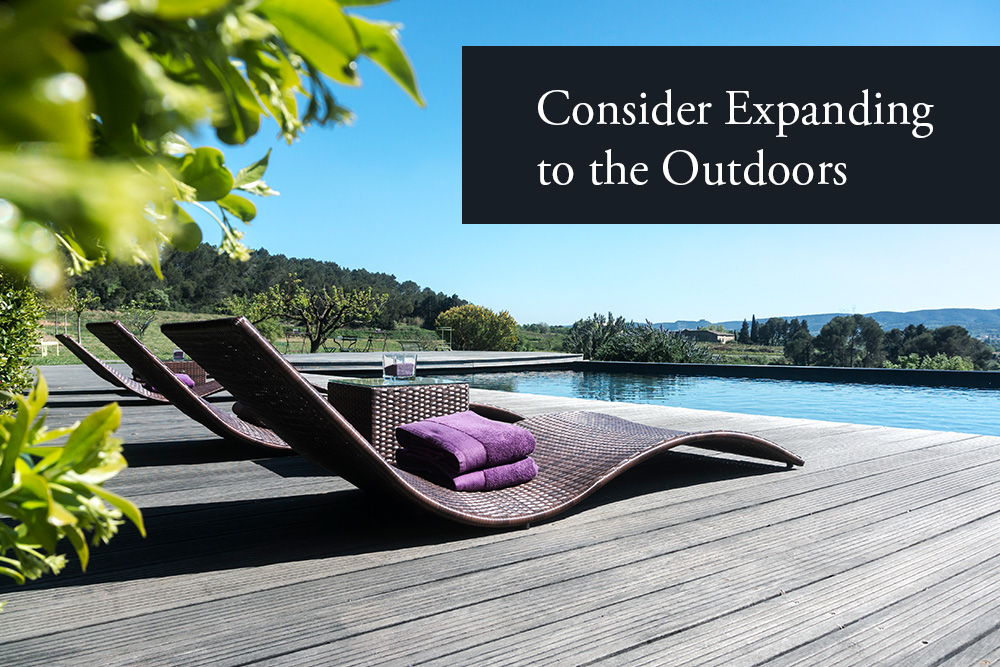 Speaking of expansions, many new homes for sale in Henderson also include gorgeous views that can enhance your experience. If you have the space, consider setting up your home spa near a patio where you can walk outside and soak up the sunshine as you gaze in wonder at nature. If connecting to the outside isn't an option, consider installing large picturesque windows in your spa room that allows you to control the amount of sunlight you let in and the level of privacy you enjoy.
Install a Steam Shower
Steam is an essential element in pampering sessions that helps open up your pores to increase the effectiveness of your other beauty treatments while opening up your sinuses for greater relaxation during deep breathing exercises. Steam and hot water can also help to relieve pain and stiffness in your joints while stimulating your immune system for better overall physical health.
If you're trying to avoid doing a full remodel, adding a steam shower is a simple way to fuse luxury with a functional need. Since everyone needs to shower anyway, you can easily fit a steam-based one in the same space while adding a touch of luxury that you won't find in most people's bathrooms.
Take a Cue From Your Local Country Club
Finding inspiration for your home spa is as easy as visiting the one at the MacDonald Highlands country club. There, you'll find that professional designers have created a soothing space filled with many elements you can include in your home's plans.
From the moment that you step into a luxurious environment with a neutral color scheme, you'll feel your mind and body instantly relax. While you'll naturally want to immerse yourself in a professional massage fully, be sure to take a few moments before and after your appointment to explore how the designers use colors, art, and sound to invoke a sense of stillness and tranquility that is the hallmark characteristic of gated communities in Las Vegas.
Create a Relaxing Ambiance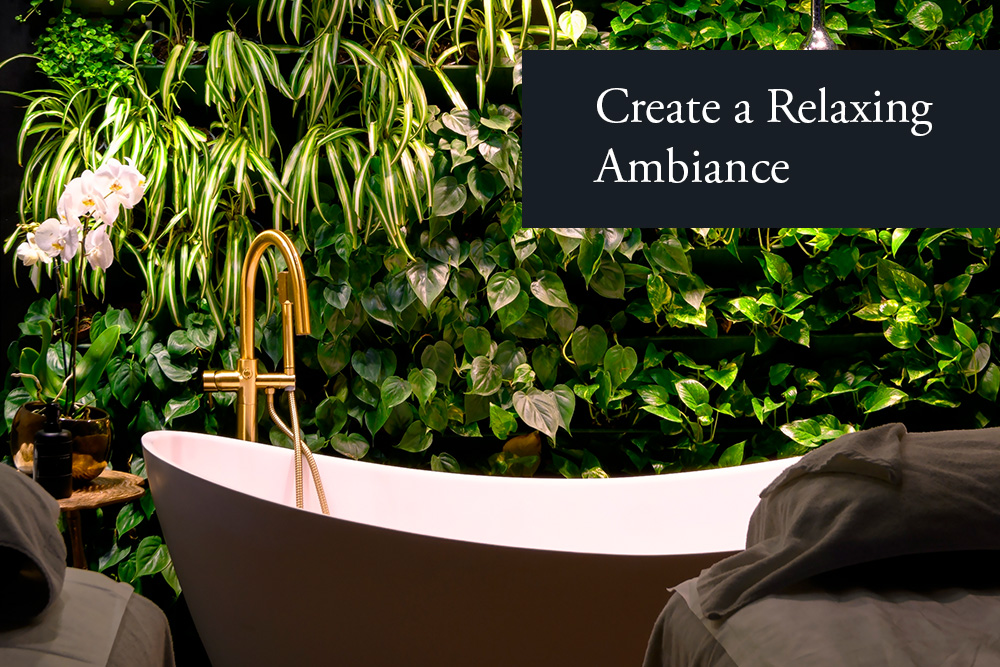 After getting inspired, you'll be ready to put the details of your plan into action. Adding different types of lighting to your spa room allows you to control the mood by lowering the lights as needed for relaxation. Or, you might want to infuse your spa with lighting that includes colors to invoke specific moods. Enjoying a steam shower in blue light creates an otherworldly experience that helps you escape from a stressful day.
Speakers can also be installed in steam showers or other parts of your spa, allowing you to create the perfect playlist to enhance your mood. Whether you love the idea of enjoying some classical music while you relax in a bubble bath or want to pump yourself up with the latest hits before an important presentation at work, you'll find it comforting to have the ability to set the mood with a few clicks on your smartphone.
Scents are another element to consider adding to your spa room. Diffusers are a great way to add a subtle scent to the spa that flows constantly through the room. Or, you might opt to light a scented candle that you place near the tub. Humidifiers can also be infused with scents that take steamy showers to a new level. Here are a few scents and the moods they inspire to help you start picking the ones you want in your home spa.
Mint-energizing
Eucalyptus-clarity
Lavender-sleep inducing
Citrus-invigorating
Vanilla-romantic
Select Your Preferred Treatments
After doing all the hard work of designing the space, you'll be ready to begin planning for the ultimate spa experience. Start by thinking about the treatments you enjoy for pampering your body and soothing your mind. You can whip up your favorite DIY body scrub using simple ingredients from your kitchen or purchase your favorite product. Keeping the products you love on hand means you won't have to reach far when you feel inspired to take a spontaneous break from the world.
Plan Spa-Day Refreshments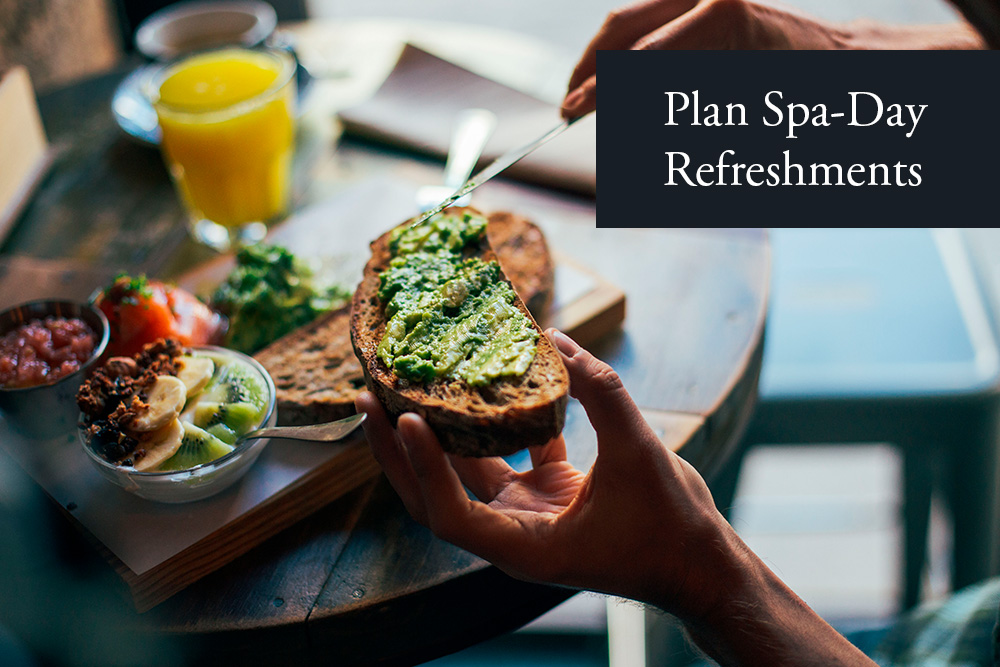 Professional spas often include a few amenities in the lobby or outdoor garden area that encourage you to linger and thoroughly enjoy every second of the experience. During a lengthy spa session, you'll naturally get hungry. Also, staying hydrated helps your skin fully soak up the steam and moisturizers from your pampering session.
Before you start your pampering session, consider setting up a simple refreshment station. Placing some fruit-infused water near where you plan to lounge after your treatments is a great way to remind yourself to stay hydrated, and you might also want to include a few light snacks, such as cucumber sandwiches or tea cookies, to enjoy. Thinking about your every need reminds you that you deserve the very best in life.
Begin Building the Home Spa of Your Dreams
The first step towards creating your personal spa is to find a home with the space you need to make all your wishes for relaxation come true. When you start exploring luxury homes in Las Vegas, make sure to mention your goal of having your very own space to relax and indulge in your favorite pampering treatments when you call for more information at 702-614-9100. Whether you want a home with an extra bathroom for group spa days or one that connects to your private master suite, you can bet that there's a floor plan just perfect for you in the MacDonald Highlands community.
Luxury homes in Las Vegas often come with large closets, big spaces that can become messy very quickly. While it can be a challenge to take time to organize your walk-in closet, doing so will give it a luxurious look that you've always wanted. Closet organization is the perfect DIY job. Doing it yourself means that you'll get to customize your closet based on your preferences. You can also transform it into a space where you'll want to hang out. Here are a few great tips for organizing your walk-in closet.
1. Add Closet Drawers
A great way to keep your closet organized is to install custom drawers. That way, you'll be able to organize small items and random apparel pieces. Add a jewelry tray or velvet drawer inset liners to store necklaces and bracelets. This will keep them free of tangles and easy to find. Drawers simplify the organization.
Read Full Post