DIY Your Way to Spectacular Holiday Gifts
News Home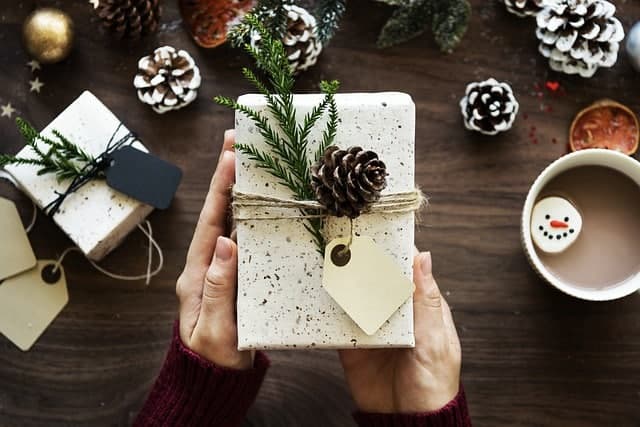 This holiday season, ditch the mall and head over to your local craft store for all your gifts. DIY holiday gifts are a great surprise for your loved ones. They'll be expecting standard gifts you get at a store. These gifts will make anyone feel you put extra thought and time into it. Stretch your crafting muscles and get ready to make thoughtful gifts for all your friends and loved ones.
Holiday gift projects get you out of the crowded store and in the comfort of your home. You won't have to worry about the gift being sold out or dealing with the stress of the holidays. Get the glitter out and get ready to craft yourself some amazing DIY holiday gifts.
DIY Holiday Gifts for Everyone on Your List
These handmade gifts to make this holiday season take less time than checking out at a busy store at the mall. Gather your supplies and your hot chocolate for your very own Santa's workshop.
Custom stamped tea towels
This is a great DIY gift idea for the loved one or friend who's always in the kitchen or loves eclectic kitchenware. Grab some inspiration from your landscape and grab the prettiest and unique leaves. With some acrylic paint, stamp them onto flour sack tea towels. The print shows nature's beauty and make unique towels anyone would be happy to display in their kitchen.
Lavender bath bonbons
Everyone is obsessed with bath bombs and they are simple to make on your own! Create these cute lavender bonbons for a relaxing gift to a friend who could use a little R&R. All you need is coconut oil and lavender, which you fuse together in a warm crockpot. Then, you simply make the bonbons out of the infused mixture. Place them in an airtight mason jar and decorate for gift giving.
Bird seed cakes
If you need a gift for a bird lover, these handmade bird seed cakes are perfect to attract more birdies to their home. Since you're using cookie cutters to shape the cakes, you get the chance to make them in different shapes and sizes for a unique gift.
Coffee mug sock cozy
No one likes burning their hands on a traveler's mug, so this coffee mug cozy is perfect for the coffee drinkers in your life. Getting a NEW sock, slip them onto a new traveler's mug and cut off the excess of the sock. That's it, now you have a gift done in less than ten minutes.
The Gift That Keeps on Giving Is MacDonald Highlands
Looking for a gift for yourself? What about your dream home? At MacDonald Highlands, we provide you with luxurious homes perfect for celebrating the holidays. Come visit us today to see what a Life at the Top is all about!