Luxury Design Trend: Modern Luxury Interiors for a Fashionable 2018
News Home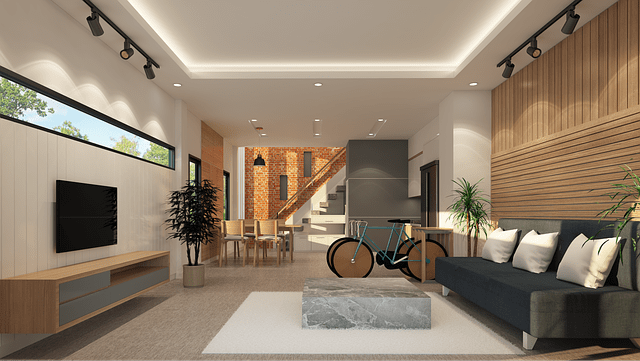 Everyone loves to change their interior environment when a new year rolls around. It's a perfect time to go from the drab style of the previous year and upgrade for more sleek modern luxury interiors. Grab your vision board template and get ready to learn how to add more modernism in your interior.
It is the beginning of 2018, but there are many trend-setting luxury design trends to try out on your interiors for a chic new look. Play with some minimalism or go all out in the modernism realm to give your home a fashionable touch.
Modern Luxury Interiors for a Contemporary Upgrade
Think sleek and sexy for your new interiors. Modern luxury interiors never get lost in the trends and stay stylish every year. We are ready to get you inspired to design a contemporary style unique to you and your home.
Read between the lines
The most visible style indicator for modern luxury interiors is the visibility of straight lines and angles. The only organic lines you see in a contemporary interior design is the plants living in it. When deciding on how to use this luxury design trend in your home, go back to grade school geometry and check your furniture is easily measurable with a T-square ruler and a protractor.
Ensure the angles are all right.
Think simple for color
The beauty of a modern luxury interior is the simplicity of its color palette. They say the world is not black and white, but it works in the world of the elegant interior designs. Decide on a simple color palette for your new home style and don't be afraid to use the same hues for your home accessories.
Bring in some nature
While modernism is all about lines, there are many ways to bring nature into your interior without losing all the linear themes. Many modern rooms use various types of woods to bring a taste of the outdoors to their straight lines. Consider adding high-lacquered wood panels to your walls or a light shade bamboo corner table to help get some natural features in your interiors.
Our Customizable Homes are Perfect for New Modern Interiors
MacDonald Highlands is a modern luxury home community in the foothills of McCullough Mountains. The beauty of our Las Vegas luxury real estate options is giving the future homeowner the chance to design their dream homes. If you don't have the designing touch, we have standard houses you still get to customize to your liking.
Visit us today to see how we can help you start your 2018 with a Life at the Top!