Expert Interior Design Tips for Your New Luxury Home
News Home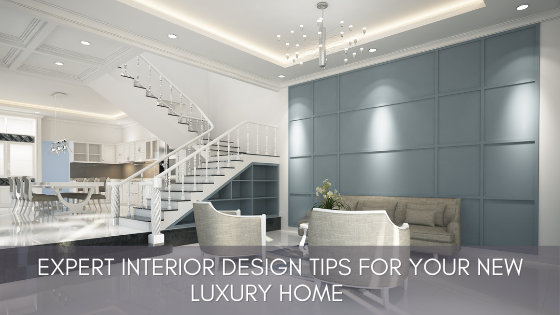 Building a custom home in Las Vegas means that you'll have the opportunity to create your dream home. Once it's built and ready for you to move in, you'll want to decorate it. Design tips for your new luxury home include:
• Giving yourself time and space to discover your style inspiration
• Ways to select a professional color scheme
• How to bring texture into your home
• Methods for adding large statement items into rooms
• Direction on how to plan your space purposefully
Discover Your Inspiration and Needs
Luxury design is decadent, and it comes from inspiration and personal creativity. Designing around what you love or what makes you comfortable will help you decorate your dream home. When you discover items or designs that thrill you and surround your home with them, everyday living is sure to become delightful and inspirational.
For instance, if you enjoy cooking, then a gourmet kitchen makes cooking easier and more fun. If you work long hours and need a place to relax and find peace, a spa-like bathroom can become the perfect space for you to rejuvenate.
Ways to Choose a Professional Color Scheme
Once you've focused your inspiration, choose a professional color scheme. Keep in mind that expert schemes feature three different hues. Color is personal, and when it's used properly, it creates a mood or a feeling.
Regardless of your overall design, select colors that speak to you when you're designing your home. If you're feeling wishy-washy about color, flip through design magazines and save photos of rooms that you like. Then, review the rooms to see what colors are prominent. You'll likely be able to hone in on the ones that appeal to you.
To keep your colors looking professional, try to select three hues. You'll need the main one to paint on the walls. Next, pick a noticeable accent color. Homes look best when they have a second color for large accent pieces like furniture. They also need a third shade for small accessories such as décor pieces, flowers, and pillows. The third color should pull everything together.
Keep in mind that the amount of light that floods into your home will impact the colors that you choose. If you have floor-to-ceiling windows, they will improve your home's inside spaces as well as highlight your color choices.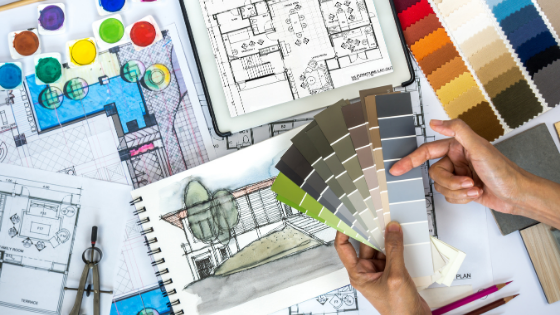 How to Bring Texture into Your Home
Luxury homes in Henderson NV look best when they include texture. This design feature is as important as color. If you go with a single-color scheme, such as a room that's all-white, then the space will need texture for style diversity.
A room may seem like it features one color scheme, but when you look at a space that's been professionally decorated, you will likely spot different shades within that same color as well as a lot of texture from fabrics and other elements.
For instance, a completely white room may include linen drapes, shiny sofa cushions, a plush velvet loveseat, and rattan chairs. These elements give the space texture, creating a room that's pleasant to spend time in. Texture helps you create environments that are rich and warm.
Before selecting texture, consider your overall lifestyle. If you have pets or children, then it might be best to choose a dark leather sofa instead of a white cotton one. If you need more luxurious elements, add high-end throw pillows and drapes. Whatever style you gravitate toward, bring texture into each room by blending several of them.
Bring in Large Statement Pieces
When it's time to choose furniture for a luxury home, people frequently make the mistake of selecting too many delicate, spindly pieces for one area. If a room contains several leggy chairs, a few tables, and a lot of knickknacks, then the space may appear cluttered.
Instead, design rooms using a blend of furniture sizes. Purchase a big sofa, several club chairs that feature skirts, and one or two armchairs that exhibit a slender design. While this is merely an example of how to blend different sizes, use it to help you select furniture for your luxury home. Choose furniture that will create balanced spaces. Avoid getting too many items that are too big or too small.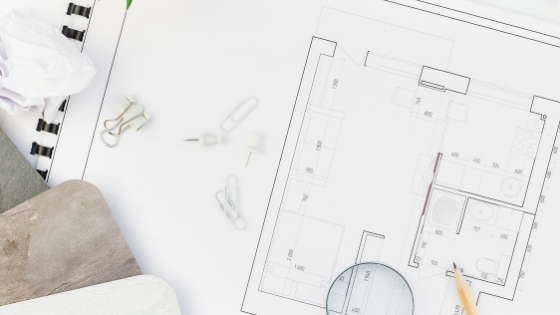 Plan Your Space Purposefully
Designing your spaces with purpose will ensure that your home is functional. To do this, begin with a detailed plan. Start by reviewing the layout in each room that you want to design. For instance, in the living room, you'll want to make sure that your furniture is not only the right size for the space, but that it can also be positioned in useful ways. Consider whether you'll use the space to watch movies, play games, or just visit with family and friends. Then, make sure that the furniture sizes and placements allow for the activities.
Consider creating a focal point around an element of the room that's unique like a fireplace. Windows without curtains can also be a focal point since they'll deliver a view of your exterior spaces. You can also paint an accent wall for a focal point. Then, position your furniture around it.
Homes for Sale in Henderson Nevada
The MacDonald Highlands community is a luxurious place to live. Once you've found the right home for sale in Henderson NV, you'll want to decorate it in a way that reveals your personality. Those who live in our community have access to our renowned onsite golf course, restaurants, and fitness facilities. For more information, contact us at (702) 614-9100.