What is the MacDonald Highland's Vortex
News Home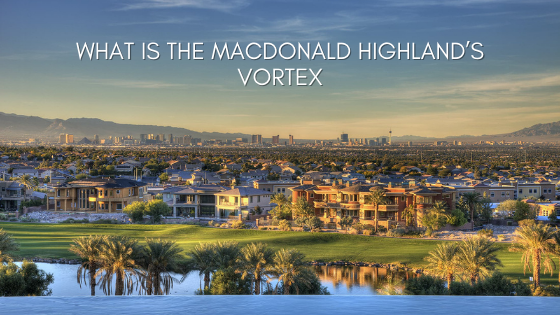 The Earth is an amazing place, one that features incredible phenomena such as vortexes. At the MacDonald Highlands community, we have our very own vortex. If you're searching for a home for sale in Henderson NV, you'll love owning one in our community since you'll have access to not only our vortex, but also to our awe-inspiring views of the Las Vegas scenery, walking trails and many five-star amenities.
What is a Vortex?
According to theories, vortexes are areas across the Earth that feature magnetic grid lines. When they connect, it is believed that they create a strong magnetic flow, one that impacts the area's:
• Resources
• Healing properties
• Power
• Wealth
Our vortex was discovered by Dr. Kastle. He located one that runs from DragonRidge's eye of the dragon to the one at Red Rock Canyon. From Red Rock Canyon, the line stretches to the vortex located at the Valley of Fire where it returns to DragonRidge's eye of the dragon. Dr Kastle stated that the city's financial strength is located between these amazing energy sources.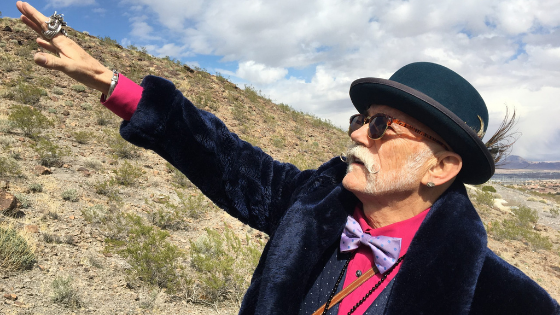 Where Can You Find our Vortex?
The vortex in MacDonald Highlands is easy to find. As you pass through the gate at Valle Verde, remain on MacDonald Ranch Drive. Then, take a turn onto Dragon Glen Drive. Stay on this roadway until you reach the roundabout. You'll find the vortex as you make your way up the hill.
There are steps along the lower section of the hill. You'll also spot a trail that first leads to the left before shifting to the right where you'll notice a stone wall. This barrier surrounds the vortex. When Dr. Kastle was investigating the area, he asked some of our employees to help him with the equipment. When they reached the vortex, they reported that his measuring devices reacted by spinning fast.
Other Energy Vortexes
The incredible thing about energy vortexes is that they're located around the world. You can visit them at the Great Pyramids of Egypt as well as in Stonehenge and Glastonbury, England. In fact, the Glastonbury one is believed to connect in three different areas around the town. There is a reason why energy vortexes are located in the same places as many ancient and sacred areas. It is because people experience their healing and peaceful powers.
People are still finding energy vortexes today. The reason why they are still being located is because humans have little scientific ability or mathematical means to measure them or locate where they are. To find them, people must use their own experiences as well as the experiences of others to figure out what's going on in these special areas.
Energy Vortexes are Spiritual
People believe that energy vortexes have spiritual properties. They also believe that they enhance spiritual activities like:
• Meditation
• Prayer
• Chanting
They can even aid healing. Many of them are thought to inspire people to feel more peaceful and harmonious. They may also bring balance and tranquility to the heart and soul.
Vortexes are believed to be centers for emotional or physical rejuvenation. One thing that is commonly believed about vortexes is that they make people who are near them feel a closer connection to themselves as well as to a higher power such as God or the Universe. Luxury homes Las Vegas set in the MacDonald Highlands community puts you close enough to a vortex to experience its power as frequently as you desire.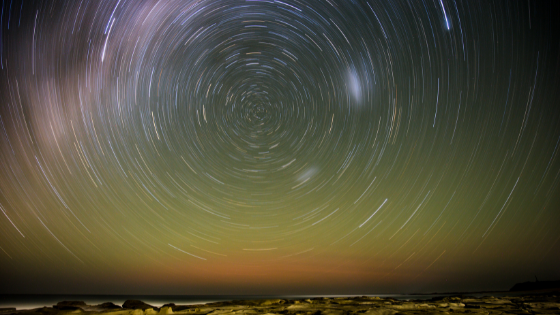 How Can You Experience a Vortex's Power?
If you've always been interested in a vortex but have yet to experience the power of one, here are a few ways to experience it. Set aside some time for your vortex experience. Once you're close to the one at MacDonald Highlands, find a place where you'll be alone. Then, take a seat or lay down on the ground. Close your eyes and inhale deeply. Feel your body relax with each inhale and exhale.
Wait a few moments and ask yourself a question. An answer will likely present itself. You might be tempted to change the answer using your mind, but do your best to avoid modifying it. These kinds of answers revel themselves for a reason.
Continue to breathe deeply and pay attention to how you are feeling. Often, people begin to feel more relaxed. Your body may even tingle a bit. Some feel like their heart is more open. You could feel the ache from an earlier injury since the vortex's energy may travel through the old injury to heal it.
As a resident of MacDonald Highlands, you'll have the opportunity to try different ways of connecting with the vortex. Practicing yoga is a great way to connect your mind and body. You could use your yoga practice to connect with the vortex too. Energy clearings are another way to experience the power of our vortex.
While spending time near it, you might just feel happy and good. When you connect to the energy of a vortex, it could have long-term effects long after you've returned home.
Houses for Sale Henderson NV
MacDonald Highlands is a master-planned 1,320-acre community, one with scenic views of the Las Vegas scape, a world-class golf course and five-star amenities. We also have our very own amazing vortex. Here, you can purchase a completed home from one of our many Las Vegas luxury homes or build a custom one. For more information, contact us at (702) 614-9100.