How do I make my house a luxury home?
News Home
Building a custom home in Las Vegas requires a lot of time and planning because you'll want it to be perfect. How do you make your house a luxury home? Work with a reliable luxury home builder and plan ahead. That way, you'll have a say about your dream home's details. Here's how to make your house a luxury home.
What Inspires You?
Designing a luxury home is about more than money; it's about considering your personal tastes and style preferences. Talk to interior designers and ask to view their completed projects for inspiration. As you begin to think about what you want, be sure to remain true to your personality. It's best to allow your heart to direct the design of your luxury home.
Select a Sophisticated Color Scheme
If you lean toward minimalism, use neutral colors. They brighten the interior of a home and make it look more spacious. If you prefer a richer palette, go with colors like purple, wine red, and deep blue. Colors like these give a home a sense of luxury and make it look and feel warm and cozy.
Use the same color scheme throughout your home regardless of your color choices. This will ensure that your home's design remains consistent so that moving from one room to another is smooth and pleasant. If you already have furniture that you intend to use in your custom home, make sure that the colors complement it.
Decorate with Soft Furnishings
If you are purchasing new furniture, keep in mind that it's the details that give a custom home an elegant and sophisticated look. When you put the right furnishings together, they will be visually pleasing. Decorate your home with window coverings, rugs, and pillows that exude luxury. Don't overdo it. Keep your furnishings simple and tasteful.
The challenging part is to maintain a consistent color scheme. Go for soft furnishings in rich colors and keep them similar. The furniture that you select for your dream home will have a significant impact on its ambiance. To make your house a luxury home, purchase quality furniture.
Consider investing in a light-colored sofa since the furniture piece is heavy. Then, cover the sofa with a blanket in one of your home's primary colors. For instance, if a deep purple is in your color scheme and you've purchased a light gray sofa, then use a deep purple blanket to tie the furniture item to your color palette.
Don't Skimp on the Flooring
The flooring is the foundation of your home. Most people don't change their flooring very often, so when you're choosing yours, choose wisely. Go for longevity. Wood floors are a traditional luxury option. These days, flooring manufacturers make tile floors that mimic the look of wood. Not only would they be durable, but they are also installed in many Las Vegas luxury homes.
You'll want comfortable fluffy carpeting in the bedrooms, the kind your feet sink into. Be sure to choose a flooring style that's easy to clean for the kitchen and the bathrooms.
Plan a Gourmet Kitchen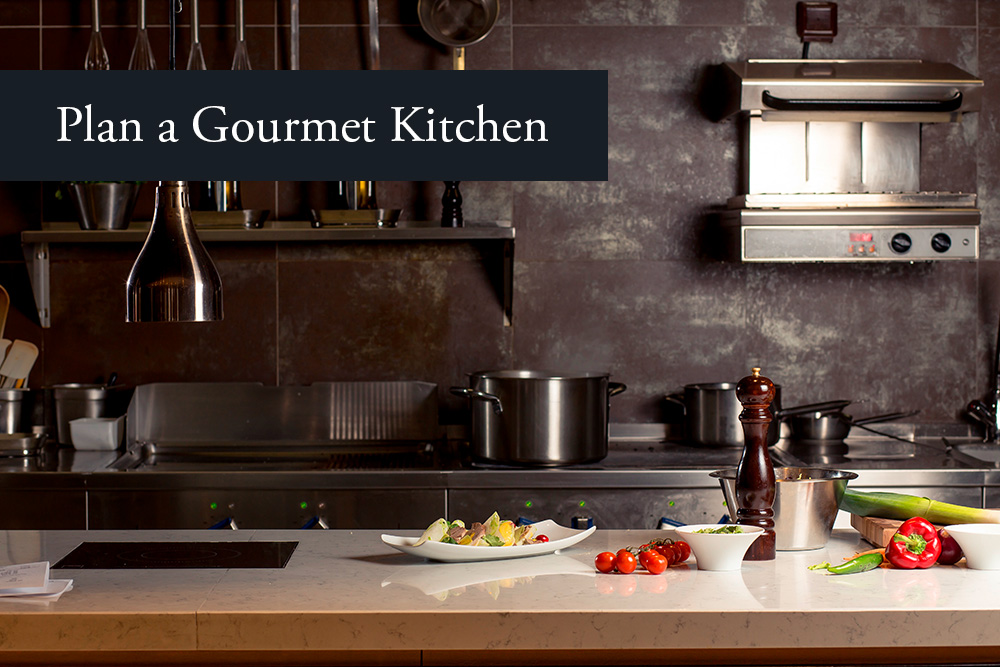 In many homes, the kitchen is the most used room. How you arrange your kitchen is crucial because you'll want it to be functional and spacious. Las Vegas luxury homes feature high-end appliances in the kitchen. You'll also want a big and well-organized pantry, one that's in the kitchen and spacious enough to store food and small kitchen gadgets.
Consider adding a butler's pantry if you're building your custom home with European touches. This is an area between a kitchen and the dining room where homeowners store their crystal stemware and dishes. You can even install a wine refrigerator in the butler's pantry.
Design a Spa Bathroom
A spa bathroom is a must in your luxury home. Equip it with an extra-large shower with a rainfall showerhead and body spray. Also, invest in a deep soaking tub where you can relax after a long day. Dimmer switches create a soothing ambiance, while heated floors will help you remain relaxed after stepping out of your shower or tub.
Install a Security System
It is important for your family to be safe, and you'll also want to protect your valuable possessions. When you begin planning your home, make sure that it has privacy and security.
Advanced technology offers you many ways to keep your home secure. Install security cameras to keep an eye on your home and surrounding property. You can manage security cameras using your smartphone or other smart devices.
You'll also want a security system that emits an alarm if someone attempts to enter your home through a door or a window.
Bonus Rooms
Bonus rooms make luxury homes in Las Vegas exceptionally luxurious. Here's a list of bonus rooms to consider including in your home.
1. Sunroom
2. Game room
3. Music room
4. Conservatory
5. Personal gym
6. Home theater
7. Home office
Sunroom
You can have a sunroom anyplace in your house. Sunrooms are lovely, cozy rooms where you can take in the sun and enjoy your home's incredible views.
Game Room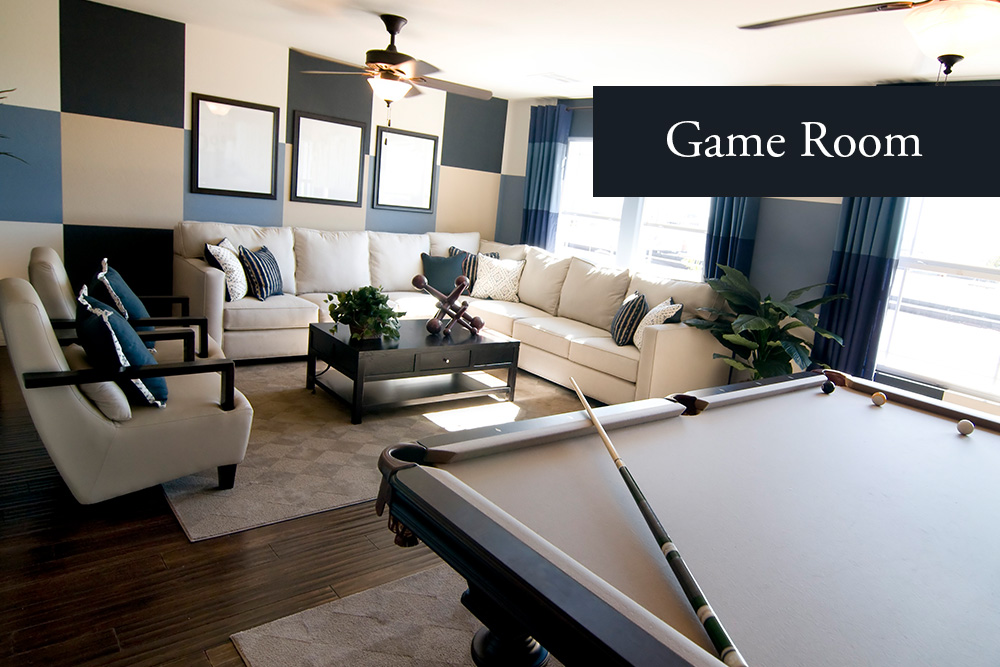 If you have kids or prefer extra organization in your home, make preparations for a game room. Include a little something for everyone. This may consist of:
• A pool table
• Gaming system
• Standing arcade games
• A karaoke stage
• A table for putting together puzzles
Music Room
If anyone in your home plays or listens to music, consider making one of the bedrooms a music room. Select a room with high ceilings because they'll offer you better sound. Music rooms are perfect for housing a grand piano, stereo system, and other musical instruments.
Conservatory
Depending on the design of your home, you may want to include a conservatory. This type of space is a pretty glass-walled passage between an indoor and an outdoor area.
Personal Gym
A home that includes a personal gym is luxurious since you'll have access to a workout space whenever you want it. Another great thing about having a personal gym is that you can fill it with your preferred workout equipment like free weights, a treadmill, an elliptical machine, or Pilates equipment. Be sure to install a hard surface floor in your personal gym. This type of flooring will offer you the best support. You'll also want to get storage cubbies, a refrigerator for cold water, and workout towels.
Home Office
Luxury homes in Las Vegas usually feature a home office. These days, working from home is almost a must. If you work from home, you'll appreciate having a dedicated space in which to do it. That way, you can shut the door when holding important meetings or just when you need to concentrate on your workload.
Gated Communities in Las Vegas
If you're planning on building a custom home in Las Vegas, you'll want it to include features that make it dreamy. When you build your dream home in the MacDonald Highlands community, you can design it how you want and have access to incredible views and the best amenities. To learn more about what we offer, reach out to us at (702) 614-9100. Find out about the amenities of a luxury home here.