What amenities do luxury houses have?
News Home
Luxury homes have many amenities, from custom wine cellars to smart home technology. Homebuyers purchase luxury houses because of the lifestyle that they offer. These days, high-end houses come with more amenities than ever. Many of these amenities used to be considered extravagances, but now, they are standard. Here's a list of the 12 best luxury modern home amenities.
1. State-of-the-Art Technology
Technology adds convenience to your home, making it a handy luxury. High-end homebuyers look for ways to bring ease into their lives. With home automation, you'll have access to light controls, temperature management, security, and entertainment by just pressing a button or speaking to your system.
With state-of-the-art technology, you can activate your doors and window shades automatically. You can also control fireplaces and your sound system. Homes with advanced tech often have solar systems with integrated technology and hi-tech water systems.
You may even find a luxury home with an electric charging station installed in the garage, which will be convenient if you drive an electric car.
2. A Home Theater
A home theater adds a luxurious touch to any home. Today, they include multi-zone surround sound systems, comfortable seats that offer a good view of the screen, a large projector, and soundproof walls.
If you're a movie buff, you'll want to purchase a movie-style popcorn machine and install mood lighting. Invest in a quality sound system to kick the luxury up a notch or two.
3. Touchless Faucets and Smart Toilets
Modern faucets feature advanced engineering that takes advantage of infrared sensors to activate a water faucet after it detects motion.
You'll love the convenience of these taps. They also make it easy to maintain good hygiene since family members and guests won't have to touch the faucet handle. Touchless faucets may decrease a home's water use because they prevent the faucet from being left on.
Luxury homes in Las Vegas sometimes come with smart toilets. This luxury home amenity may include massaging bidets, heated seats, automatic seat lifting, and a customizable seat height. Smart toilets are so comfortable that you may not want to leave your bathroom.
4. Spa Shower Setups
A spa shower setup will give your home the feeling of a sanctuary. You'll be excited to get ready in the morning when you have luxury spa features like an overhead rain shower or a jacuzzi tub.
The latest trend in luxury home spas is the horizontal massage shower. This advanced system is the embodiment of today's home spas. With this type of shower, you'll lie on your back, side or belly, and the horizontal shower will give you a shower massage. The system features six showerheads, and it's customizable.
5. An Outdoor Kitchen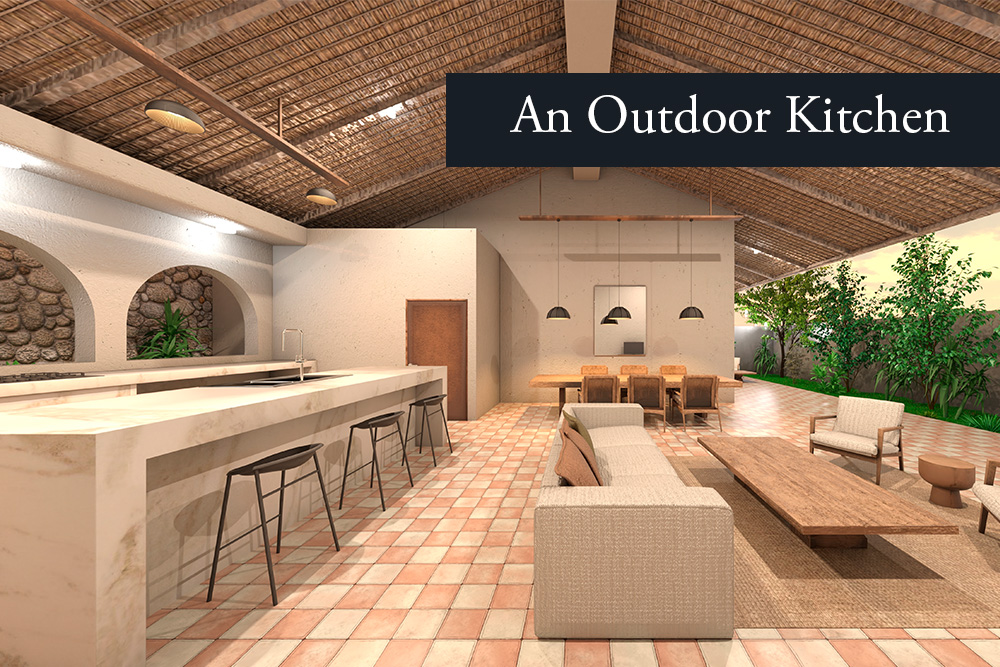 Las Vegas luxury homes typically come with an outdoor kitchen, and one in a luxury home will include things like a mini refrigerator to keep drinks and food cold. Luxury outdoor kitchens also have nice dining tables and chairs and an awning or a trellis for shade.
6. Custom Wine Cellar
A custom wine cellar is a luxury amenity that provides a number of benefits. Not only will it give your home a touch of opulence and indulgence, but it will also give it a new design element.
Most wall-mounted wine racks feature a design that allows you to organize your wine with the lighter ones placed at the top and heavier ones toward the bottom. This type of storage displays how your meals progress with time when you select a bottle from the shelf.
A wine collection functions as a reflection of your personality. Wine evolves with time and can be a snapshot of the past. Regardless of the current wine trends, a quality collection will remain true to your wine preferences.
When it comes to wine cellars, there are many options. You can go with one that has a glass display, wooden wine racks, and even a spiral design.
7. Floor to Ceiling Windows
When building a custom home in Las Vegas, you can increase its luxuriousness with floor-to-ceiling windows that retract. This feature will flood your home with a lot of natural light. Floor-to-ceiling windows provide uninterrupted views and give your home an incredible focal point.
Floor-to-ceiling windows increase your living space, bringing the outdoors in and creating a flawless indoor and outdoor living experience. This will give you the benefit of having the security of a wall along with an exit to your outdoor spaces.
8. Advanced Dishwasher
While it might seem conventional, modern dishwashers have plenty of luxury features. The most recent dishwasher advancements will give you more than dishwashing. For instance, high-tech features include separate wash areas where you can wash different loads. You can also steam, sanitize and set custom temperatures.
With an advanced dishwasher, you can set it to clean a load of dishes in only 20 minutes. These days, dishwashers have Wi-Fi, which means you can start your dishes from anywhere.
9. Saunas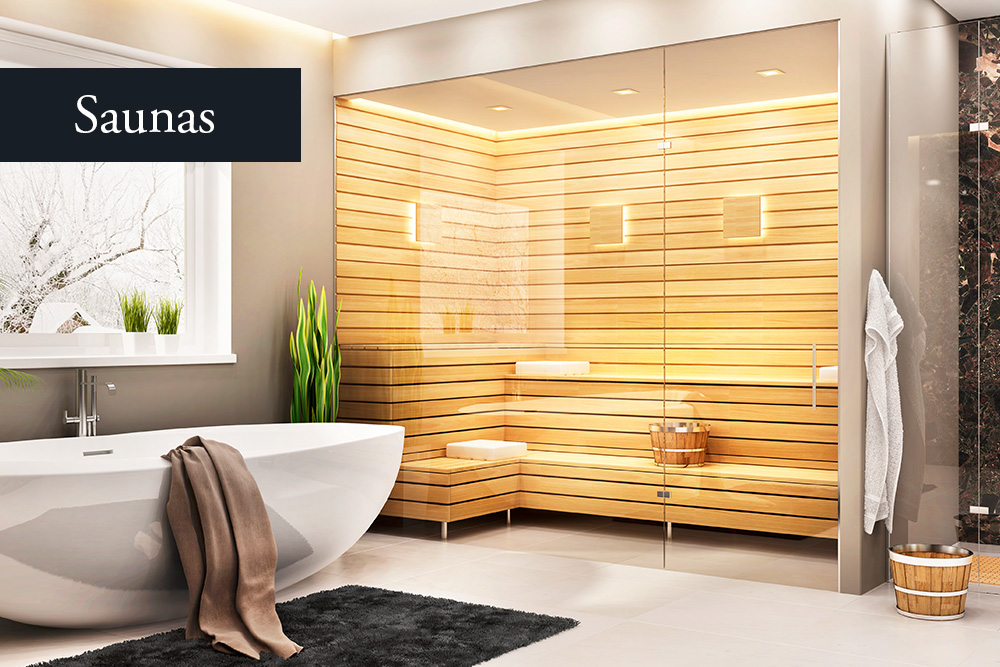 Las Vegas luxury homes often have saunas in the primary bathroom, on outdoor decks, or in pool areas. Saunas can improve your overall health, relieve stress, improve your brain's health and help your heart's health. You can get a sauna in many different sizes based on the amount of space that you have available.
10. Exercise Rooms
Luxury homes in Las Vegas typically have a dedicated exercise room. You can personalize your home gym with:
• Free weights
• Yoga equipment
• A stereo system
• Mirrors
At home exercise rooms usually have a hardwood floor or a laminate one, and this type of floor adds stability to your workout. You might want to get a treadmill or an elliptical machine. Consider customizing your gym with a big-screen television to entertain you while you're working out on one of your workout machines.
11. A Home Bar
Luxury real estate in Henderson, NV, often comes with a home bar. You'll have a great place to entertain with one in your home, and you'll also have a place to store and serve your liquor.
Home bars can include beer on tap and stools. You might also want to purchase a pebble ice maker for the space and install a dishwasher.
12. A Game Room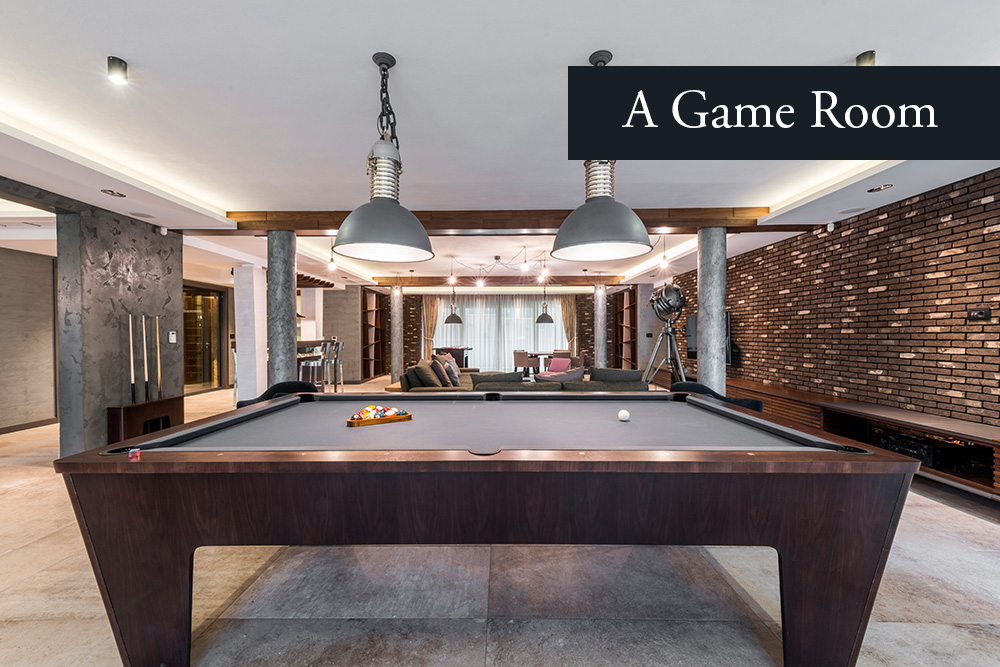 A game room is not only a place where you can let your inner child roam free, but it is also a place where you can store your games. A dedicated game room will keep the rest of your home looking tidy since all the gaming cords, joysticks, and consoles will be in one place.
Invest in old-school pinball machines and arcade games to increase the luxury of your game room. You might also want a table and chairs for board games and puzzles.
Luxury Homes in Las Vegas
Consider the MacDonald Highlands community whether you're building a custom home in Las Vegas or searching for your move-in-ready dream home. The MacDonald Highlands neighborhood includes dog parks, walking trails, and tennis courts, along with scenic views of the Las Vegas Strip and the area's natural surroundings. To learn more about our community, contact us at (702) 614-9100. Learn about these luxury home decor trends in 2022.