How to Select the Best Lighting for Your Luxury Home
News Home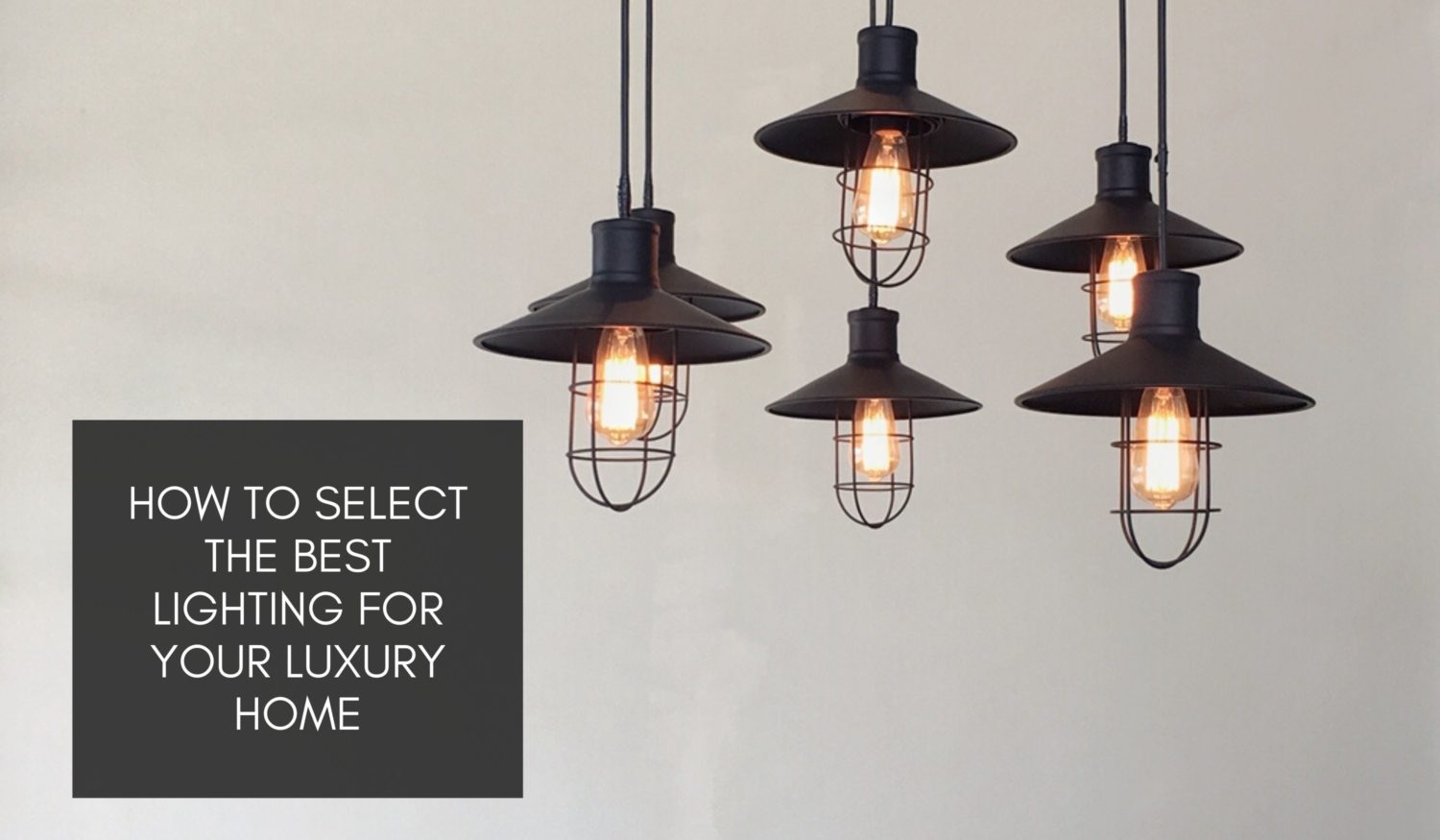 When it comes to interior illumination, choosing the right fixtures is more important than you may think. The lighting that you select creates a mood, provides a stylish look and makes it possible for you to enjoy your interior spaces more. Here are a few tips for selecting the best light for your luxury home. 
Utilizing Natural Light
The most natural source of light is sunlight. When it illuminates your home, it will stimulate you and your family mentally. Sunlight is also nice because it is free. The problem with using it is that it's tough to control. This means that it is based on where you live. For instance, in the north, it is cooler than it is at the equator. The kind of sunlight that you have access to also depends on the room's direction. The seasons will affect it as will the time.
Install window coverings to manage natural light. If a room has little of it, then use sheer coverings as well as mirrors. If you have a room with a lot of natural light, then control it with lined drapes made from heavy fabrics.
Basic Lighting
Basic lighting is the foundation of your home's lighting system. When you have the proper setup, it will create a uniform glow throughout your entire home. Not only can basic lighting provide a stylish look, but it can also light up an area functionally. Basic lighting is typically direct, and you can manage it using a dimmer switch. This will allow you to have access to the type of light that you need when you need it.
Ambient Lighting
The next lighting level is ambient lighting. It complements basic lighting while having some of the same features. For instance, ambient lighting is functional, and you can use it to light up an entire area. The biggest difference between them is how you direct it. Basic lighting is one that you use every day while ambient light is illumination that you can use to entertain. It is typically indirect, which makes it softer than everyday light.
Work Lighting
Work lighting is illumination that you'll use for jobs like cooking, computer work and reading. Work lights should come with more powerful wattage than the lighting that you're using in other areas of your home. Be sure to use it with good ambient light to prevent eye strain. This can happen with large contrasts between light areas and dark spaces. You can also use work lights to form flow routes from one room to another.
The MacDonald Highlands community features many luxury Henderson homes. It also includes the Dragon Ridge golf course. Once you've found the home that you've been wanting, you'll need to choose the best lighting for it. To learn more, give us a call at 702-467-7100 today.