Inspiration to Enhance Your Luxury Home's Curb Appeal
News Home
The exterior of your home is its first impression to everyone who sees it. Luxury homes in Henderson NV with great curb appeal are likely to sell faster than those without it. When a home has noticeable curb appeal, it may also increase the value of the community. If you're ready to improve your home's curb appeal, be sure to put some time and effort into its:
• Landscaping
• Driveway
• Exterior clutter
• Entrance
• Fencing
• Color
Focus on the Landscaping
Enhance your luxury home's curb appeal by focusing on landscaping. Hire a professional landscaping company or dedicate several weekends toward outdoor projects to improve the exterior look of your home. Be sure to edge any grassy areas that you may have or xeriscape your exterior spaces.
Use mulch to create attractive negative spaces and enhance visual interest. Flowerbeds increase your home's curb appeal too, so be sure to include several around the outside of your home. Assess your outdoor areas, and if any of them feature a barren look, plant drought-resistant greenery. Also, if you have any bushes, shrubs, or trees that look a little wild and crazy, take some time to shape them.
For the best curb appeal, focus on the driveway and maintain clean lines around it. Along with this, keep any green areas that you have nicely trimmed. If your exterior spaces include large trees, add style and appeal with mulch or a flower circle.
Place flowering plants close to the road and the entrance. This placement will make people feel welcome when they arrive at your home. A home's side views and backyard are included in the curb appeal if these areas are in view when someone comes to your home. Enhance them as needed if this is the case with your residence.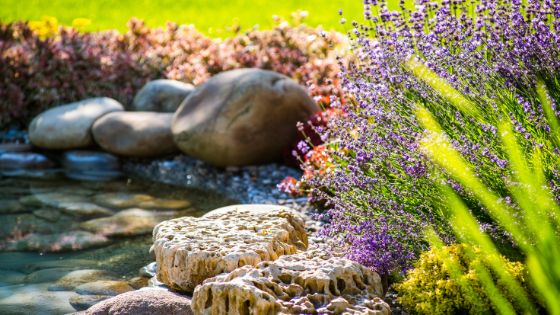 Install a Traditional Brick Driveway
Instead of a regular cement driveway, add curb appeal to your home by installing traditional brick pavers for the driveway. Reminiscent of the cobblestone streets in Europe, a brick driveway will give your home a grand look. You can install bricks in different colors, so be sure to select a shade that complements the color and exterior materials of your home.
Check Your Exterior Clutter
One of the easiest and quickest ways to improve the look of a home is to eliminate clutter. The same is true of your home's exterior spaces. When a home's outside areas include too many plants, landscaping details, or visual elements, the exterior may appear noisy. Resolve this issue by getting rid of undergrowth and by trimming wild-looking bushes as well as low-hanging branches.
After clearing away the outdoor clutter, pick several landscaping focal points, such as a front flowerbed, water feature, or shrubs that line your driveway, and remove any elements that draw attention away from them. That way, you can create clean focal points.
Eliminate additional exterior clutter by removing outdoor tool storage, toys, and other items like garden décor. Outside decorations are fun and whimsical, but they make your outdoor spaces look cluttered. Keep one or two of these features if they tie several spaces together but avoid placing more than one in your outdoor areas.
Create a Grand Entrance
Enhance your home's curb appeal by creating a grand entrance. To accomplish this, keep plants about 2 feet to 3 feet away from your home's front walkway and driveway. Also, if you have steps to the front door, edge them with decorative plants or colorful flowerbeds.
Make your entrance even grander with raised flower boxes or potted plants that line your front steps or pathway. It will give the area an organized and elegant appearance.
Focus on your front door as well. To enhance your curb appeal, purchase a new door or paint your existing one a fresh color. If you're painting the door, select a complementary color or a shade that's noticeable and bold.
Enrich your home's entrance even more with new exterior hardware along with new house numbers that go with the style of your home. Review your outdoor lights. New ones may give your home great curb appeal.
Update the Fencing
Luxury homes in Las Vegas include modern fencing. When your outdoor spaces include a fence, you'll be creating defined areas. The feature also makes your yard and garden feel more organized, which increases your curb appeal.
Front yard fencing doesn't have to be especially pricey. If the front of your home is lacking a fence, you can install rust-resistant aluminum. This material looks like wrought iron without the high cost, making it affordable. If you need to install a fence, be sure to consider the style of your home. For curb appeal, a complementary fence style is vital.
Freshen the Exterior with Paint
Few things date a home more than an outdated stucco exterior or siding that's starting to peel and flake. You'll increase your home's curb appeal by painting it a fresh color. This step will make your home look new, and it will help maintain the façade. Be sure to select a color that blends in with your community and one that fits in with the natural landscape.
Henderson NV Home for Sale
The MacDonald Highlands community consists of luxury homes, attractive outdoor spaces, and resort-style amenities. Building a custom home in Las Vegas means that you can create the home of your dreams, one with the curb appeal that you've always wanted. To learn more about living in our amazing community, contact us at (702) 614-9100.