Living in Luxury: 10 Features of Exquisite Estates
News Home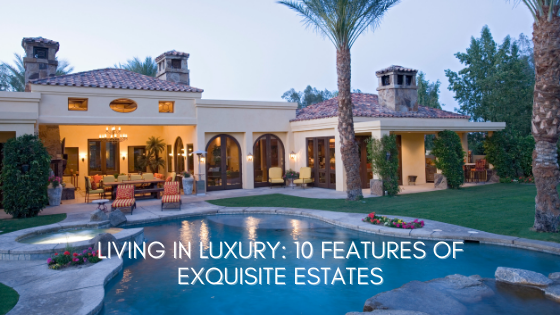 As you begin your search for luxury homes in Las Vegas, you'll tour spacious properties, ones that may remind you of staying in a five-star hotel. What makes a residence a luxury home?
Here are ten features of exquisite estates. 
1. A Great Location
Location is the top feature of an exquisite estate. In Las Vegas, these types of properties are located where residents have a view of the amazing natural scenery or The Strip. The MacDonald Highlands community is the best of both worlds since it offers you a view of both. Here, you'll have the chance to enjoy the sparkling city lights as well as the picturesque desert scape.
2. More Square Footage
A common feature of exquisite estates is that they are large. When you purchase a luxury home, you may have more rooms, and the rooms you have will likely be more spacious. Along with this, the rooms in luxury homes usually have plenty of open areas, vaulted ceilings, and substantial primary suites. More square footage is likely to give you access to garages with enough room for several cars and additional storage. Magnificent estates may also come with plenty of outdoor space.
3. High-End Materials
When it comes to exquisite estates, builders of these homes select premium materials. Luxury homes feature the finest finishes, such as wood herringbone floors, Italian marble kitchen counters, and the best stainless-steel appliances. You can expect to tour luxury homes with completed landscaping and sealed cement floors in the garages and storage areas.
4. Extravagant Extras
The features of awe-inspiring estates include extravagant extras like:
• Zero gravity swimming pools
• Basketball courts
• Theater rooms
You may even tour luxury homes that have indoor rock-climbing walls and outdoor kitchens. Extravagant extras sometimes include features like:
• Private bowling alleys
• Wine cellars
• Hot tubs
These kinds of homes often combine indoor and outdoor spaces by installing large glass doors that you can just push open for more room, making them perfect for entertaining.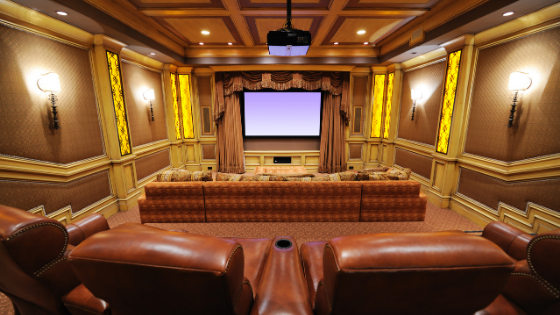 5. Unique Architecture
When you start touring high-end properties, you'll surely notice that they tend to offer homebuyers unique exterior designs. While suburban developments include lovely homes, these residences often come in cookie-cutter designs, making it tough to distinguish one home from the next. Luxury properties are available in a variety of styles and shapes. Unique architecture may include features like rooftop gardens, circular driveways, and garages that hold 20 cars.
6. More Expensive
A feature of extravagant estates with a modern luxury design is a higher price tag. Some countries and cities are more desirable places to live, which increases the cost of the homes. However, luxury homes come with more space and amenities, and these features almost always increase the cost of owning one. Along with this, extravagant estates are typically set in more unique locations, increasing their price even more.
7. A Dream Kitchen
Luxury homes generally come with dream kitchens, the kind that allows you to cook efficiently and clean up quickly. Dream kitchens feature granite countertops, expensive appliances, and plenty of storage space. You'll experience a different kind of luxury when you are no longer searching desperately for a place to put your new espresso maker. When you begin shopping for your extravagant estate, prepare to be touring kitchens that are pretty enough to make the cover of Martha Stewart's magazine.
8. Spa-Like Bathrooms
High-end properties usually offer homeowners access to spa-like bathrooms. What makes a bathroom spa-like? They may come with large soaking tubs made from copper so that the water stays warm longer. Spa-like bathrooms may also have:
• Soothing light
• Enormous walk-in closets
• Large mirrors
You'll likely enjoy amenities like towel heaters, huge showers, and heated tile floors.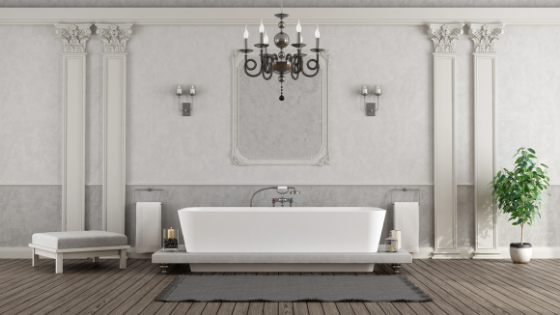 9. Smart Technology
Luxurious estates are usually equipped with the latest smart technology. When you buy one of these homes, you'll likely enjoy tech features like being able to control the lights and temperature using your smartphone. The latest smart technology also includes doors that unlock automatically when you come close enough to open them and automated garage doors. You'll also appreciate advanced security systems and appliances.
10. Workout Room
If you struggle to make time to go to the gym, then you'll love having a luxury home with an onsite exercise room. This feature makes staying fit more manageable and more convenient. A private workout room may include equipment like elliptical machines, yoga mats, and exercise bicycles. When these rooms are in luxury homes, they may also come with mounted televisions and wireless speakers to help you stay motivated enough to complete a full workout daily.
When you tour the MacDonald Highlands community, you'll be seeing top luxury homes in Las Vegas. This kind includes popular features of exquisite estates, features like swimming pools, private workout rooms, and dream kitchens. For more information about MacDonald Highlands luxury homes, call us at (702) 614-9100 today.