Home Security: Keeping Your Luxury Property Secure
News Home
Las Vegas luxury homes come with all the bells and whistles that might tempt thieves. Protect your home with the latest security equipment. For even more security, consider purchasing a luxury home in one of the area's most protected communities, like MacDonald Highlands. Here's how to keep your luxury property secure.
Personal Safety Measures
While you'll probably want to install a home security system with cameras and alarms to protect your home, there are a few personal safety measures that you can take.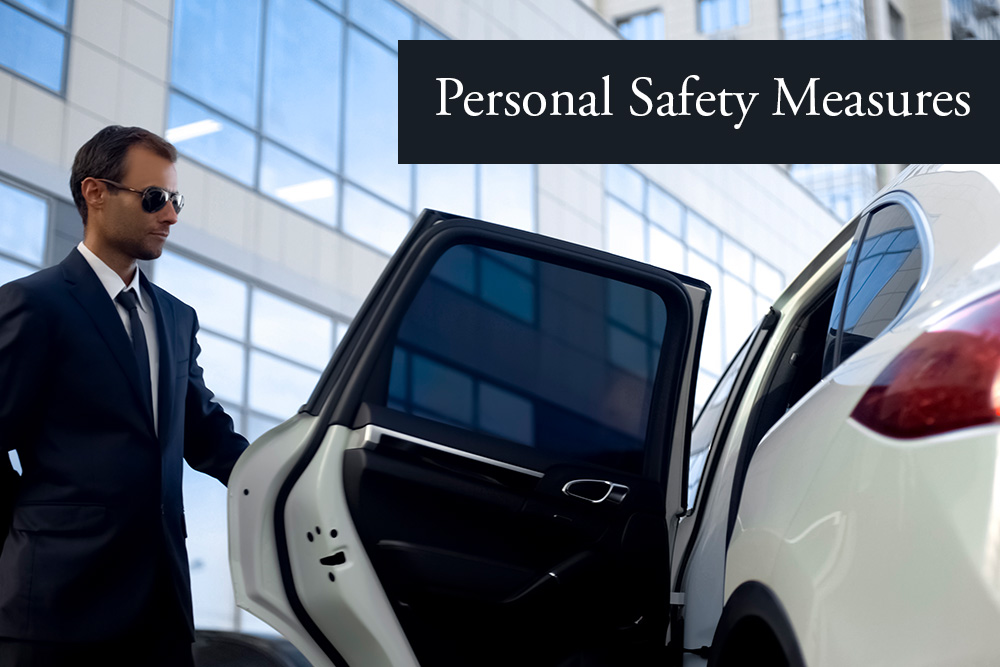 Safeguard your home by:
• Fortifying your home's windows and doors
• Adding extra security features to sliding doors and patio entry points
• Installing backup security to your home's wooden doors
• Purchasing a safe for your valuable items
• Reinforcing the garage and storage doors
Security professionals report that thieves target weak areas in windows and doors because homeowners often don't want to fortify them due to aesthetic reasons. Keep in mind that thieves know when you have entry points that are easy targets. They will attempt to enter your home from these areas. Reinforcing them might be time-consuming, but you'll sleep better knowing that your home is protected.
Advanced Alarm System
The foundation of your home security strategy is to purchase a state-of-the-art alarm system. An advanced alarm system will notify you the second that it detects an invader. An alarm system that detects motion is essential. These systems are beneficial if you have a lot of property surrounding your luxury home.
When you have a motion-detecting alarm installed along the exterior of your home, you'll be alerted to any movement before it gets too close.
Las Vegas luxury homes require an alarm system that can be connected to the police department for remote protection. If your alarm is triggered, the police will receive an alert and head to your residence right away.
Digital Locking System
Strengthen your home's entrances by installing digital locking solutions. Compared to classic pin and tumbler units, digital locks are tough to open using manual methods, and digital locks work with fingerprints, facial recognition, and eye scanning technologies.
The nice thing about digital locking systems is that you can include security backups. That way, you don't have to worry about technology blips. System backups include passcodes, or you can go with a solution that uses an RFID card that operates with a bio scan.
When you go with an advanced locking solution, you don't have to worry about placing duplicate keys underneath a plant pot on your porch to avoid being locked out.
Security Lights
Security professionals confirm that most home criminal activities, such as invasions and theft, generally occur at night. Many thieves choose to conduct criminal activities involving luxury homes at night because they can often do so unnoticed. This is why it's a clever idea to purchase and install security lights that flip on and off automatically.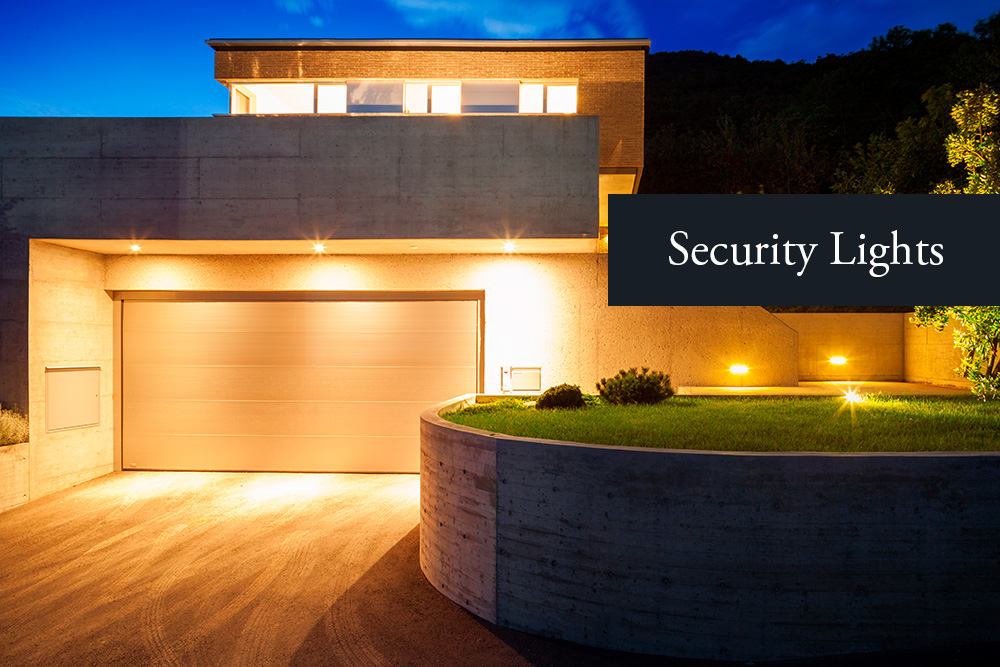 Security lights make criminal activities riskier for thieves. Since security lights activate automatically when they detect movement, they make it easier for homeowners to spot suspicious activities that may be occurring outside the home.
Security Cameras
Contact a security company to install 4K surveillance cameras along each corner of your home for additional protection. These advanced cameras are 8-megapixel cameras, and they make it easier to identify people trying to break into your home.
Residential surveillance cameras generally include digital zoom, making them perfect for large luxury homes. You can purchase cameras that come with night vision. When criminals spot camera systems installed outside your home, they'll be more likely to avoid your property.
Today's security camera systems come with remote monitoring. This means that you can keep an eye on your home regardless of your location. Remote monitoring systems will send you alerts. You can also check out unusual activities when they take place. You'll be able to use this information to make better decisions more quickly.
Glass Break Monitors
In some cases, thieves will attempt to break into your home using the classic option of busting a window. This breaking-in method allows them to avoid activating the sensors you have placed at the entrance. Glass break sensors will alert you if someone attempts to enter your home.
Glass break sensors are a common addition to theft-alarm systems. You can link this device to your phone, and if someone breaks glass to enter your home, you'll receive a message about the incident.
Panic Button
While you may only be familiar with the types of panic buttons used in banks, you can have one or more installed in your luxury home. If you're alone and hear someone breaking into your home, the best way to handle it is to call the police. However, it takes time to dial, and your brain is likely to be in its fight-or-flight state, which means that you may not be thinking clearly. A panic button allows you to call for help immediately. You can install one in any location, so pick areas where you spend most of your time.
Security Fencing
To fortify your home's protection, install security fencing. High fences and gates make it more challenging for criminals to breach your property. Add anti-climb technology like electric pulse wires or spikes to make a security fence safer. The wires won't impact the look of your fence, while the spikes add to its appearance.
Panic Room
Some security professionals consider panic rooms outdated, but you might feel better with one in your house. For a panic room to be effective, position it in a well-hidden space under the floor or behind a wall. Make sure that it doesn't have windows or other openings to ensure the safety of you and your family.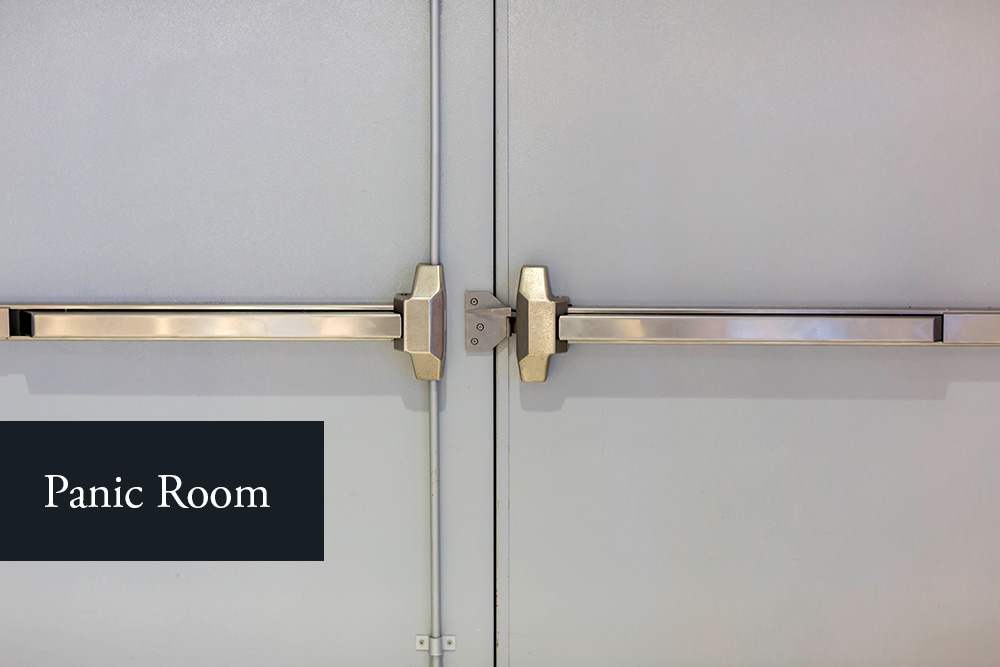 Panic rooms are a safe option because they aren't included in a home's blueprints, and this means that even a professional burglar will have a tough time locating them. Be sure to install a phone line so that you can reach out for help if you wind up taking refuge in your panic room.
Bulletproof Doors
According to security professionals, most burglars enter a home from the front door. If you want to secure your entrances more fully, install bulletproof doors. The nice thing about these doors is that you can have them customized for your needs.
Security Guards
Luxury homes in Las Vegas may need to be protected by trained professionals. When you have trained security personnel on the premises, they can offer help during emergencies. Also, criminals will likely reconsider breaking into a home with security people present.
Keeping Luxury Homes Safe in Las Vegas
Las Vegas luxury homes come with desired amenities like home gyms, game rooms, and wine refrigerators, making it essential to invest in home security. The MacDonald Highlands community is a gated neighborhood with 24-hour guarded gate security, so residents feel safe. The community offers additional security, and residents also have access to a golf course, hiking trails, and fitness equipment. To learn more about living in MacDonald Highlands, give us a call at (702)-614-9100.