Your Ultimate Guide to Luxury Interior Design
News Home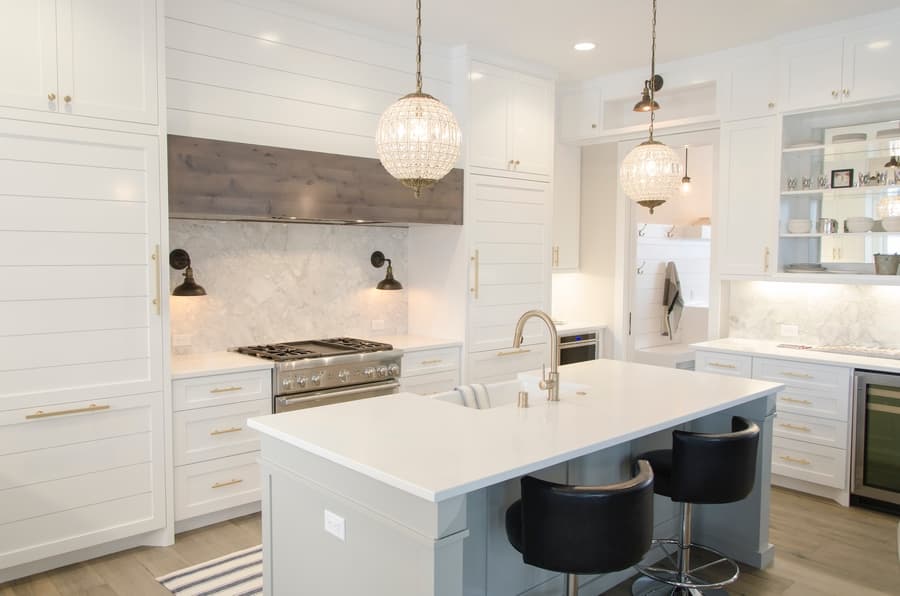 Once you've moved into your luxury home in Las Vegas, it's time to design it! Luxury interior design trends change year over year, but there are some universal tips to always keep in mind. Check out our ultimate guide to luxury design and get some inspiration for your home.
Exploring the Best Luxury Interior Design Trends
Fur in interior design
In the Las Vegas desert heat, it's almost laughable to think about wearing a fur coat. However, fur can be a great accessory to your interior design. Historically, animal fur was used for warmth. Over the years, however, the ownership of fur could determine a family's social status. Many prominent historical figures developed the belief that you are what you wear—if a warrior was draped in lion skin, he was said to have gained the courage and strength of a lion. Eventually, fur was reserved for royalty.
When fur spread to the mainstream, many companies built their fortune off clothing the middle-class in faux fur; this made it more affordable and environmentally-friendly. Currently, fur has graduated from coats and scarves to rugs, chairs, and even pillows. It's often used in the biophilic design trend, which connects an interior space with nature.
Fur rugs, blankets, and pillows are comfortable, warm, and unique statement pieces. If you want to incorporate fur in your interior design, start with cream and brown tones to add a sense of nature to your home, as opposed to a stark white. Use a fur throw blanket as an accent in the living room or bedroom. Throw pillows and rugs are also a good choice, but you only want to use one type in a single space as they do stand out and add drama. You don't want to overdo it.
Rustic interior design
Rustic design provides warmth, coziness, and richness. It attempts to capture the serenity of the rural countryside. Think simple and understated. Certain textures and natural elements, like those in rustic design, speak for themselves. Avoid using elements that call attention to themselves deliberately, whether it's through intricate design or daintiness.
Choose neutral colors or white when designing walls or choosing accessories. Key rustic decor elements include wood and metal. Wood that is closest to its natural state is best; that's why the best interiors designers use reclaimed wood for rustic spaces. You can use this material in ceiling support beams, wooden counters, or paneling and flooring.
A rustic design evokes feelings of understated toughness. That's why using hard and strong materials in their natural state is key. Use metal pieces or accents around the room to create a contrast between textures and to add a masculine touch.
Eastern-inspired design
Many interior designers are incorporating inspiration from other cultures, like Eastern ones. If you want to channel Middle Eastern decor, focus on intricate details in your space. This culture and design style places an emphasis on geometric shapes, patterns, and colors. It's rare to find something, even as small as a pillow, that doesn't include some mesmerizing color or design.
Asian-inspired decor incorporates wide, horizontal lines. This may seem usual, but this design choice becomes clear through more observation. This design inspiration utilizes horizontal lines to create a calming and peaceful feeling. Plain, natural colors compliment this effect. You can crank it up a notch to luxury living design status by including a gold patterned throw blanket or bedspread.
Create the Best Interior Design for Your Home
Kitchen design tips
The kitchen is one of the most important rooms in the house; it's where you prepare your meals and also acts as an entertainment space when hosting guests. You want to feel comfortable in your kitchen and know that you have the ability and equipment to prepare top quality dishes for your family or guests. Ensure your luxury kitchen is fully stocked with these key features:
Double Ovens

are perfect for those who like to bake many things at once. You can have one oven going at a specific temperature and the oven below it can be set at a completely different temperature to accommodate another recipe.

Island Cooktop:

Make your gas or induction burners the focal point of the kitchen by placing them on your kitchen island. You'll have more space to work with when it comes to food preparation. It will also bring an elegant, unique look to your kitchen.

Coffee Bar:

Establish a coffee bar in one section of your kitchen that will house everything you need to brew up a cup of Joe in the morning. You can go beyond the average coffee pot with an espresso machine and whip up cool drinks that will put Starbucks to shame.

Pot Rack:

If you're looking for some decorating ideas that are not only stylish but convenient, invest in a high-quality pot rack. They allow you to display your cookware and give your kitchen the look of a professional restaurant.

Ample Lighting:

The best foods not only taste good but also appeal visually. The same concept can apply to your luxury kitchen. Invest in lighting that will accentuate all the features and appliances in your kitchen.
Bathrooms
You should feel comfortable and relaxed when you visit the bathrooms of your dream home. Create a simple design that's surrounded by a single accent piece, like wall art, accessories, or a big, unique mirror. You want to design with a neutral palette; you can easily overwhelm a small space with bright colors. Keep it simple. Instead, add special hardware like pewter or exposed shower plumbing to create a unique twist in your space.
Find Your Dream Home at the Top
MacDonald Highlands is the premier spot for Las Vegas luxury homes. When you're starting your home search, contact us. We'll help you find—or design your dream home! Contact us today.