These Thanksgiving Dinner Sides Will Blow Your Guests' Minds
News Home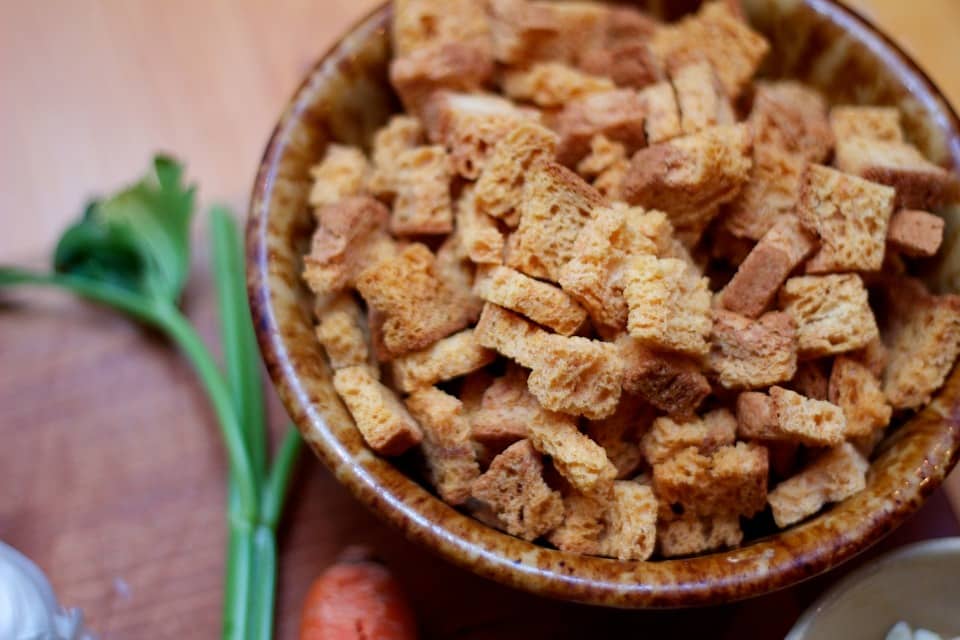 Mashed potatoes and gravy are so last year! Spice up your ordinary Thanksgiving dinner sides to give your guests something new to try. These side dish recipes are a great way to improve your traditional turkey dinner this November. Make enough for seconds because everyone at your holiday dinner is going to want to take some home.
3 New and Delicious Thanksgiving Dinner Sides
These sides to make this Thanksgiving take the ordinary dinner sides and adds some pizzazz. You'll want to keep these in your Thanksgiving recipes.
Sweet Potatoes with Mint and Chile Yogurt
Sweet potatoes have always been a traditional Thanksgiving side dish. This recipe gives the sweet potato a nice kick and will look delicious on your Thanksgiving table or the day after for brunch.
4 pounds medium sweet potatoes
1½ cups mint leaves, torn if large
2½ cups plain whole-milk Greek yogurt
2 teaspoons fresh lemon juice
2 tablespoons extra-virgin olive oil, plus more for drizzling
1 serrano chile, finely grated
2 teaspoons finely grated lemon zest
2 tablespoons toasted sesame seeds
Kosher salt
Flaky sea salt
Toss your sweet potatoes in olive oil and place them on a baking sheet lined with parchment paper. Roast them in a preheated oven at 400 degrees for 40-50 minutes, turning them over halfway through. Allow to cool, then cut open in the center of the potato.
For the chile yogurt, combine chile, yogurt, lemon juice, and lemon zest in a mixing bowl. Add kosher salt to season. Spread yogurt mix on a serving dish and place sweet potatoes on top. Garnish with mint leaves, crushed sesame seeds, sea salt, and olive oil drizzle.
Cheesy Corn Casserole
This recipe is one of the easiest Thanksgiving dinner sides to make if you are pressed for time and need more food for unexpected guests.
1 chopped jalapeno
2 cloves of garlic
2 cans of whole kernel corn
1 package of cream cheese
2 tablespoons of butter
1 ½ cup of grated cheddar and parmesan cheese
½ cup of breadcrumbs
1 teaspoon of thyme and sage
½ cup of breadcrumbs
Saute jalapeno and garlic until fragrant in a small pot. Add corn, cream cheese, butter, and grated cheese in the pot. Stir until combined and all ingredients have melted together. Pour corn mixture into a baking dish and top with breadcrumbs, grated parmesan cheese, and chopped herbs. Bake in a preheated oven at 375 degrees for 15 minutes and serve.
Walnut and Cranberry Relish
Ditch the canned cranberry sauce this year as one of your Thanksgiving side dishes and upgrade to this exquisite cranberry relish.
12 ounces fresh (or frozen, thawed) cranberries
½ cup walnuts
1 finely chopped Fresno chile, with the seeds and ribs removed
1 tablespoon mustard seeds
1 medium shallot, finely chopped
½ teaspoon ground allspice
3 tablespoons dried currants
⅓ cup chopped parsley
3 tablespoons of pure maple syrup
3 tablespoons sherry or red wine vinegar
½ teaspoon kosher salt
Begin by toasting the mustard seeds in a dry saucepan on low heat until they start to pop. Remove from heat and add shallot, chiles, maple syrup, allspice, currants, vinegar, and ½ tsp of salt. Stir until salt is dissolved and let it sit until currants have plumped up.
Toast walnuts on a baking sheet until brown for eight to ten minutes and allow to cool. Toss walnuts and cranberries in a food processor until chopped coarsely. Add walnut and cranberry mixture in a large bowl and add shallot mix. Let sit for 30 minutes and serve.
Bring Your Guests to Thanksgiving at Your Dream Home
Serve your Thanksgiving feast in the dining room of your dream home. MacDonald Highlands is the luxury home community to be thankful for this November. Visit us today to find out how to start your Life at the Top.