The Best Accent Colors for Modern Homes
News Home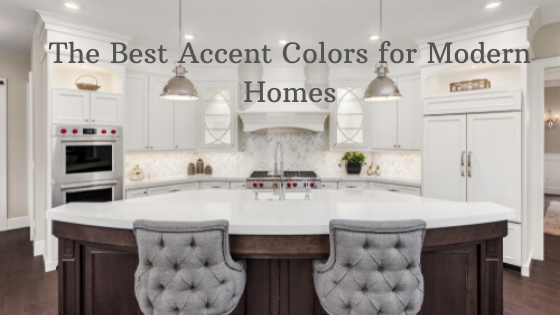 Having the right accent colors can make a huge difference when working to create a modern home. Even some standard and old-fashioned colors can help modernize a home when used correctly to adorn walls, furnishings, and other areas around the house. Many of the premier houses for sale Henderson NV locals are looking for feature chic color accents that accentuate the entire home. Here are some of the best accent colors for modern homes.
Caliente
This hot spin on the classic red color can be added to walls in kitchens and bedrooms to create a spicier home setting. Caliente is a bolder shade of red and offers the perfect way for homeowners to get more positive attention from visitors.
Purple
Furnishings that are colored in different shades of purple can give a living space a peaceful ambiance. Darker and lighter shades of purple are perfect for furnishings such as curtains, lamps, and throw pillows. Placing artwork with purple colors on the walls can make the setting even more appealing.
Hazelnut
One of the best attributes of hazelnut is that it goes well with many other colors and can be incorporated easily into different design schemes. This creamy color is also easy on the eyes and can brighten up just about any room.
Olive Green
Despite its pleasant appearance, olive green can still make an impactful statement. Many homeowners who want to transform their traditional dwellings into modern abodes also like this color for its versatility and compatibility with many neutral color shades. Placing olive green next to bolder colors can create a contrast that appeals to the eyes.
Mustard
Mustard coloring can be particularly significant for desert homes and is an ideal substitute for gold. Muted mustard colors and shades that elicit more of a moody feeling can be suitable for many décor themes. Wall art can often be showcased better when displayed on mustard-colored walls.
The best accent colors for modern homes are easy to incorporate into all types of interior designs. Houses for sale that are in MacDonald Highlands and DragonRidge Country Club feature attractive colors that enhance living in the modern era. More information about these homes for sale can be found at www.macdonaldhighlands.com.