4 Must-Have Pieces of Outdoor Furniture for Your Luxury Home
News Home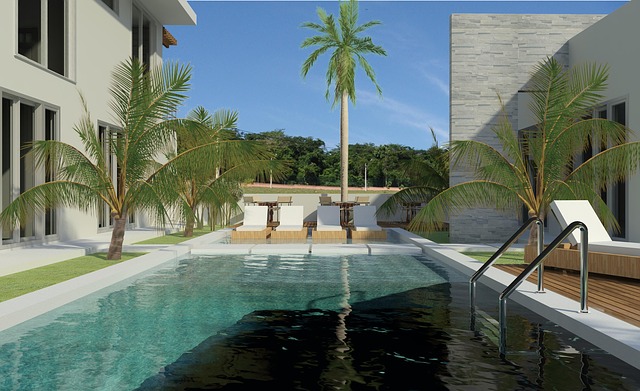 Is your patio ready for the summer? From backyard barbecues to summer parties, prep your patio with great outdoor furniture. These are the must-have patio accessories and backyard furniture to set up your backyard for fun all season. Make your backyard party central by adding these features before the summer ends.
4 Must-Have Outdoor Furniture and Accessories
If you're planning to spend more time outside this summer, consider adding outdoor furniture to your luxury home's backyard. They'll help create summer memories right at home.
1. Light it up
Summer parties are easier at night since the weather becomes more tolerable. Does your backyard need some light for those summer nights? Light your backyard with string LED rope lights. You can wrap them around your trees or above your patio trellis. The lights will add a whimsical feeling to your backyard, and your guests will feel like fireflies are lighting up the space.
2. Repurposed backyard furniture
Finding creative ways to repurpose old pallets and tires is a great idea for outdoor furniture. Pallets can transform into lounge areas and patio tables. Tires can become ottomans you'd never guess were made of tires. Impress your friends with your creativity and create patio furniture you can't find in any store.
3. Pump up the jams
Every party needs a little background music. Install a discrete sound system in your backyard to get the party started. Outdoor speakers shaped like rocks can hide among other outdoor features. Surprise your guests when they find out the rocks are blasting some great tunes.
4. Grill master
What backyard isn't complete with a grill? A quality grill will help you cook for a perfect summer party or a small backyard dinner. Consider an outdoor pizza oven to impress your family and friends. The taste of a brick oven pizza stands above any pizza you get delivered. This will provide your guests with an unexpected menu—step away from the ordinary hot dog and hamburgers.
Plan Your Backyard Party in Our Prestigious Home Community
Host a backyard party in the comfort of your dream luxury home. At MacDonald Highlands, our homes have spacious backyards made for summer parties. We even offer our residents access to the DragonRidge Clubhouse. Host your parties here, instead of your own home.
Visit us today to see our homes. Are you ready for Life at the Top?