5 Stunning Entryway Designs that Makes Guest Feel Right at Home
News Home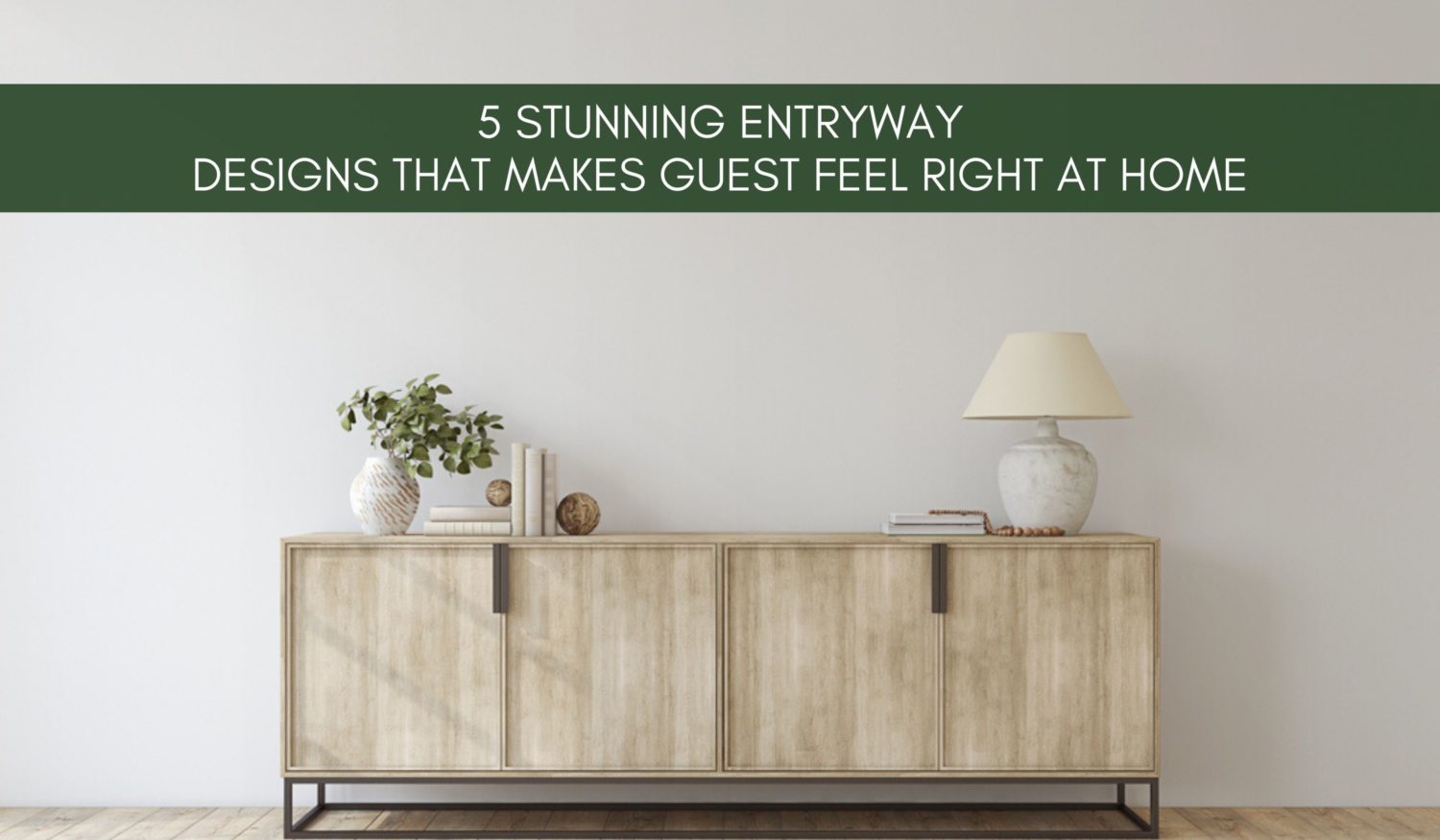 The entryway of a home is its first impression. While it's easy to overlook this space, we recommend focusing your design attention on it. Transform it into a part of your home that is warm and welcoming. Here are five stunning entryway designs that are sure to make guests feel right at home. 
1. An Entryway with Storage
The entryway is often a dumping ground in homes. It's the place where your kids take off their shoes, jackets, and backpacks. To avoid this space becoming cluttered, include storage pieces. You might want to purchase storage pieces for mail, coats, and shoes. Install a few hooks for backpacks and purses as well as a type of flooring that's easy to keep clean.
2. An Entryway with Style –
Consider making your entryway a place where you get to introduce people to your modern luxury design style. In most homes, this is a tight space, but you can decorate your wall and ceiling areas in a way that lets people know what kind of home they're entering. Install a statement chandelier or a picture collage that complements the rest of your house.
3. An Entryway that's Simple
If you have a small entryway, then a simple design may be the best option. To keep it simple, place a bench along the wall so that people have a place to sit down when putting their shoes on. Hang a mirror. That way, you have a quick and convenient way to check your outfit and hair before leaving your home. Other simple touches include decorating with a few potted plants or fancy pillows.
4. An Entryway that's Cozy
Guests will feel welcome when you include cozy touches in your entryway. You might want to purchase a rug for the entryway floor. Consider getting one that has a pattern because the different tones will blend well with your home's other features. Illumination that emits a warm glow is another way to create an entryway that feels cozy. You can do this with a pendant light or a dome light.
5. An Entryway with a Focal Point
Most entryways are small, but you can still include a focal point in yours. When you do, you'll be defining the space and giving it a lovely look. Keep in mind that this might be the area of your home that gets the most traffic, so you'll want it to be eye-catching.
MacDonald Highlands is a luxury community that features spacious homes, ones that include modern exterior architecture and high-end finishes. Once you select your new home, you'll want to include a stunning entryway design that makes your guests feel comfortable. As a resident of MacDonald Highlands, you'll appreciate having access to resort-type amenities, a popular golf course, and fitness facilities. Contact us at 702-467-7100 to learn more.