7 Tips for Creating an Entertaining Home Bar
News Home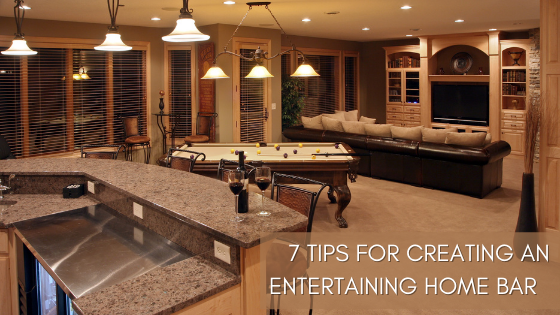 Luxury homes Las Vegas come with upscale features. They are the kind of amenities that will make you feel pampered anytime you're spending the day at home. These features include zero-gravity swimming pools, hot tubs, and outdoor patios. To make your home complete, you may need to add a home bar. These seven tips for creating an entertaining home bar will help you get everything you need.
1. A Storage Cabinet
For the perfect entertaining home bar, you'll need a storage cabinet. Liquor stays good to drink for a long time. You can make it last even longer if you store it in a cabinet where it will stay cool and out of direct sunlight.
2. Glassware
Creating a home bar requires a proper set of glassware. Plan to get six to eight short glasses, tall glasses, and stem glasses. If you generally serve wine when you're hosting a party, then be sure to get eight to 12 classic stemmed wine glasses as well.
3. Bar Equipment
For an entertaining home bar, you'll need to invest in bar equipment. Be sure to get items like a cocktail shaker, ice bag, and jigger. You may even need a bar spoon, a strainer, and ice cube trays.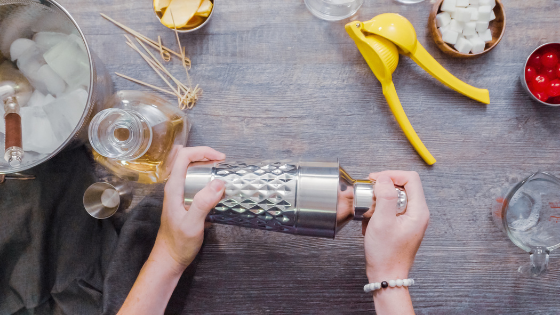 4. Alcohol
You can make incredible, tasty cocktails without investing in a ton of alcohol. Instead, purchase six or so base spirits along with several mixers. This combination will allow you to create your own fancy drinks.
5. Non-Alcoholic Options
Avoid punishing guests who don't drink by only having plain soda or canned juice on hand. When you're hosting a party, be sure to purchase quality non-alcoholic options like fresh-squeezed orange juice and seltzer to make them a fancy mocktail.
6. Drink Manuals
Invest in a few classic drink manuals to learn how to mix up classic cocktails and a few unique options. Your guests will feel special when you offer to make them their favorite alcoholic beverages.
7. A Quality Corkscrew
A good corkscrew will make things easier when you're ready to serve drinks. Making sure that you have a quality one will decrease your stress and save you time. Look for one made from zinc alloy and features a smooth lever handle. That way, you can open any bottle of wine without exerting a lot of effort. Using it is fast and easy.
Homes for Sale in Henderson Nevada
When you decide to live in the MacDonald Highlands neighborhood, you'll be a resident of a luxury community. Here, you'll have access to fitness facilities, swimming pools, and neighborhood restaurants. You'll also have an elegant home where you can add an entertaining home bar. To learn more about MacDonald Highlands, call us for an appointment right away.