How to Create a Warm and Welcoming Entryway
News Home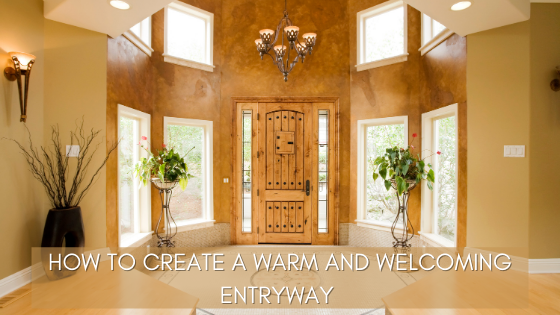 Once you decide to look at a home for sale in Henderson NV, you'll be excited to start decorating it. While it's tempting to focus on frequently used areas like the kitchen and the living room, be sure to give the entryway some love. Here's how to create a warm and welcoming foyer.
Make it Purposeful
To make your entryway warm and welcoming, include elements that give it purpose. Consider how the space is used. Then, add items that will make it even more useful. For instance, placing an attractive bench in the area will allow people to sit down when taking their shoes off or putting them on. You can also add storage bins under the bench for shoes or other items like hats and scarves.
Go Vertical
In the entryway, try to use as much of the vertical space as possible. Even if your home is large, your entrance may not have a lot of space. When you use the vertical areas, the space becomes functional and decorative. Use the high spots for decorative pieces like wall cabinets, pictures, and wall hangers. Avoid adding too many big furniture pieces into the entryway.
Create an Entryway
If your home doesn't include a dedicated entryway, then you can make one using a few furniture pieces. For instance, add a tall bookshelf that's double-sided. This type of piece creates the impression of an entryway hall. You could also use low profile pieces of furniture to create the same effect.
Add a Welcoming Scent
The sense of smell is powerful. When you add a welcoming aroma to your home's entryway, it will likely be one of the first things guests notice when they step into your home. This will transfer into a welcoming feeling. You can place a fragrant candle, plug-in, potpourri bowl, or fresh flower bouquet into your home's entryway.
Choose a Theme
When choosing a theme, there are different ways to go. You can focus on a design and color palette that compliments the rest of your home or select something that contrasts for a powerful effect. To do this:
Establish a focal point, one that will capture the attention of everyone who enters your home.
Paint the door a bright shade or apply wallpaper to the entryway wall.
If you have enough room, add a small table to dress up with flower bouquets or a plant.
The MacDonald Highlands community is a gorgeous neighborhood. It includes the kind of high-end amenities that you will find in a luxury resort. When you decide to move to our community, you'll live in a luxury home with an entryway that you can custom design to look warm and welcoming. For more information, contact us today.