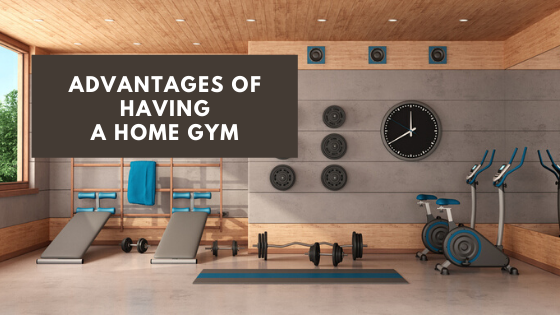 Fitness is an essential part of staying healthy. However, working out at a public gym is not for everyone. To maintain your health, consider investing in your own exercise equipment. Here are a few advantages of having a home gym.
1. Work Out on Your Schedule
A home gym means that you can work out when you have the time to do so, even if it's at 5 am or midnight. It also means that you'll have fewer excuses for not working out. With a gym in your home, you'll likely find it easier to push past any mental excuses that you might be inclined to give yourself. For instance, you might struggle to go to a public gym because you would have to drive in traffic to get there or wait your turn to use the equipment. You don't have these excuses when you're exercising at home.
2. Purchase Better Equipment
Most public gyms purchase equipment that's mid-quality. When you're equipping your home gym, you can get your favorite gear. Along with getting quality pieces, you can also invest in equipment that's customized to your workout preferences. For instance, if cycling is what speaks to you, then you can purchase a workout bike so that you can train even when the weather is bad. If you prefer to lift weights, then buy a power rack, weights, and a barbell. With regular maintenance, you can make sure that your home gym equipment lasts for years.
3. Complete Privacy
If you're starting a new work out or feel uncomfortable exercising around others, then a home gym is the perfect option. In a public gym, other people can watch you exercise. A home gym lets you avoid this situation. It might also make you feel uncomfortable to work out on a piece of equipment that other people have sweated all over. When you exercise at home, it will just be your sweat covering it.
4. You Can Set Up Your Equipment Your Way
When you exercise at a public gym, you're sharing the equipment with a lot of other fitness lovers, people who are different heights, shapes, skill levels, and strengths. This means that you'll have to spend time adjusting the equipment based on your specifications. With a home gym, you can set up your equipment your way. Being able to do this makes it easier for you to use your home gym. It might even inspire you to complete more of your workouts. A luxury home for sale in Henderson, NV, will have the extra space that you need for a home gym.
The MacDonald Highlands community features luxury homes that include first-class amenities such as home gyms, infinity swimming pools, and theater rooms. As a resident, you'll have access to our superior golf course and fitness center. To learn more, contact us at MacDonald Highlands today.