Build the High-end Movie Theater Room of Your Dreams
News Home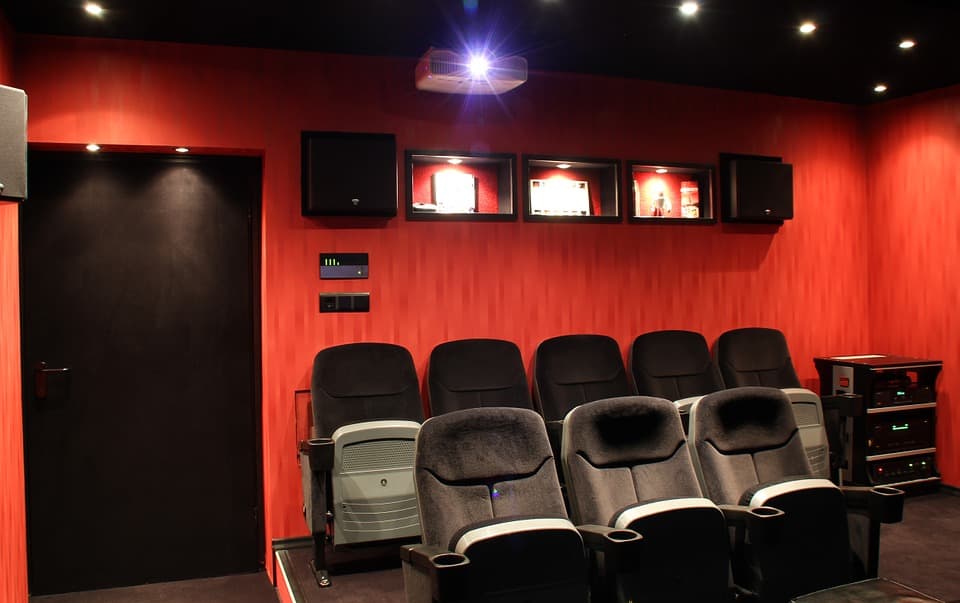 Every luxury home needs a fantastic home theater room to enjoy family nights, gatherings with friends, and binge movie marathons. With a custom luxury home, you are given the space to let your imagination run wild and create the home of your dreams. If your wildest dream includes a movie theater room, here are some things you will need to get a lavish home theater system for your luxury home.
How to Install a Movie Theater Room in Your Luxury Home
Homes are beginning to have lavish activity rooms which come straight from your dreams. When you can add a small and intimate theater conveniently in your house, you have to remember the movie theater room installation. We broke down what you need to get your private screening room idea to come to fruition.
The equipment you need
Even a great home theater system can be bogged down by low-end equipment. You will want to ensure that you are getting the latest and greatest equipment to give yourself and your guests an actual movie theater experience. You'll want to get a top of the line projector and screen or a television screen that is large enough to your liking. The picture is the focal point of any movie, so ensuring you have a screen to play high-quality visuals is a must.
Next, you are going to need to collect all your video sources such as, Blu-ray players and any video game consoles. You can ease the process by running each system through a home theater receiver. This receiver will allow you to switch from different inputs without having to change features on your television.
Bring in the noise
Aside from the visuals, the next most important aspect of a proper home movie theater is the audio. Speakers and subwoofers placed in the appropriate areas of the room will allow for a surround sound and give you the effects of a movie theater. The number of speakers you will need depends on your preference and the space allotted. You will need to get high-quality cables to accompany your speakers. Many people do not realize that utilizing old or low-quality wires can hinder sound and visual qualities.
Can we connect?
You are going to want to have an internet connection to your movie theater room. It may be a good idea to have a separate router just for your home theater room so you can avoid and loading issues in the middle of the movie. One option you might consider is a power protection system. These units can protect your entire setup from lightning strikes and power surges.
All about the theme
Ideas for your theater room is the last part where your imagination can run wild. You can choose to go with a simple, elegant theme to match the decor of the entire house or you can have your theater room be a statement space that represents your favorite movie. You have the freedom to go any route you choose and make space your own.
Want to Get Out of Your Luxury Home?
If you are a resident of MacDonald Highlands, you have access to exceptional residential amenities. One of them is having access to the Henderson country club attached to DragonRidge. Host lavish parties, watch the game or unwind on the weekends in this spectacular country club. Live at a Higher Level.