Designing the Ultimate Pool for Your Luxury Home
News Home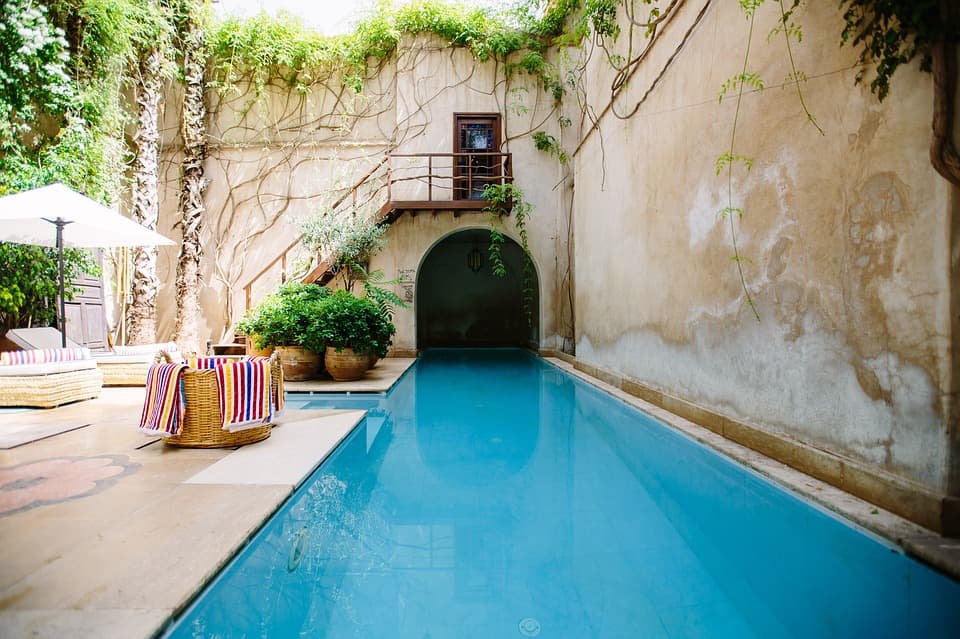 Anyone who is a Las Vegas resident knows the way to survive the sweltering summer heat is to have a pool at home, available at any time for you to take a dip and cool off. The summer is right around the corner, so if you are planning for a pool, it is crucial for you to build it out right now. If you have no clue what you want as a swimming hole, we have your ultimate guide to pool designs for luxury homes.
Your pool can't be square or circular; the design needs to have your style and dreams written all over it. There are so many pool design ideas to choose from, from the most extravagant to the ones where you will feel like you are back in the countryside by the nearest watering hole. It is entirely up to you what unique pool design you want to use.
5 Unique Pool Designs for Luxury Homes
As the sun starts beaming a little bit harder, you'll want to escape to a watery oasis in your backyard. Adding a pool to your residency can be an excellent opportunity to create your version of paradise.
Picking a unique pool design can take your backyard to a new level that'll make everyone want to visit your pool. From infinity pools to a pool shaped like an instrument, there are endless ideas to create a unique oasis to head to and escape the heat.
Natural pool style
Remember the days when you would go to the lake to cool off? Well, you can recreate a small pond in your backyard this summer with a natural pool design. The organic style of this pool design will make it feel as if you are stepping into a small lagoon.
Slidin' thru the water
With the kids out of school for the summer, they're going to want to get outside and play. Kids love splashing around in a pool. What a better way to make their summer individual than with a water slide pool. They'll spend endless hours sliding down into a refreshing pool. Your house will be the house that all the kids will want to visit in the summer heat.
Vanish to the edge
If you've seen a pool in a luxurious beach home, you may have noticed a pool that looks like it's connected to an adjacent beach or the waterfront. This is known as the infinity or vanishing edge pool design. The illusion will make the pool look as though it is going on and on for miles. If your home has a waterfront, this is a great unique design that can entice the eyes of your visitors.
Walk on in
Sunbathing is an essential part of spending time by the pool. What if there were a way for you to soak up some sun while still being in the pool? A walk-in pool is an excellent combination of a place to relax and tan while still being in a pool. You can place lounge chairs in the pool for a refreshing sunbath.
These pools have a gradual walk-in entry that resembles something you will find on the coastline. This style of pool is perfect if you have little children. It will give them a shallow area to play in and can become a training area. You can also set up sun chairs and umbrellas and get the feeling of lounging out on the beach but in your backyard.
Instrument shaped pool
Some people can't live without music as it is a significant influence in their lives. If you're a musician or a music lover looking for a pool design, consider a pool in the shape of a musical instrument. It can be a guitar or a piano—whichever instrument is your favorite. Let your love of music be known to your visitors.
Styling Your Pool Designs for Luxury Homes
Once you have the pool design ready, you have to style your area surrounding the pool to make it a luxurious oasis. The pool needs to be the highlighter of your backyard, but don't leave behind the rest of the area. Luxury homes usually have an ample space for you to stylize how you want them to look.
Add these luxury add-ons to your pool design to create the water paradise you'll never want to leave this summer.
Firepits and swim up bars
You want your pool to be an entertainment area for the house, and by installing a fire pit and swim up bar, nobody will want to leave the water. A fire pit gives you space to enjoy the pool even at night and when the temperature begins to drop. Provide some comfortable seating and enjoy s'mores around the fire.
When you are barbecuing outside, you do not want to be left out in conversations and all the fun. Installing a BBQ pit on the edge of the pool will ensure you are always involved in the fun. Guests can swim up to the countertop and enjoy some good food without even getting out of the pool.
Grotto life
Nothing screams luxury more than having a grotto in your backyard. A cavern is a natural or artificial cave that is structured over a spa or room and is typically covered by a waterfall. You can make the cave as simple or complex as you like. Place a seating area with television to create a fun place to hang out and a perfect hideaway. A water slide can descend off the side of the grotto into the pool.
Backyards Big Enough for Any Pool Design
The Las Vegas luxury homes of MacDonald Highlands offer you enough space in the yard to design the pool of your dreams. The view of the Las Vegas skyline helps tie in a perfect place to have your water oasis. Live at a Higher Level at MacDonald Highlands.