Classic Cars for the Ultimate Collection
News Home
With investments, the wise course of action is to get there first so you can buy something valuable at a low price, and then, sell it for more later. The same is true if you're working to build a portfolio of classic cars. You should also consider luxury homes in Las Vegas for car storage. They usually have large garages. If you're just getting started on your vehicle collection, then look at these classic cars for the ultimate collection.
Dodge Viper
If you need a great sports car in your collection, then start searching for a Dodge Viper from 1996 to 2002. This is the car that propelled Chrysler back into the spotlight, and you're sure to love driving one due to the vehicle model's speedy performance and attractive muscular styling. These days, you should be able to add one to your collection for anywhere from $47,000 to $55,000.
The best home for sale in Henderson Nevada will have enough garage storage to safely house your classic car collection.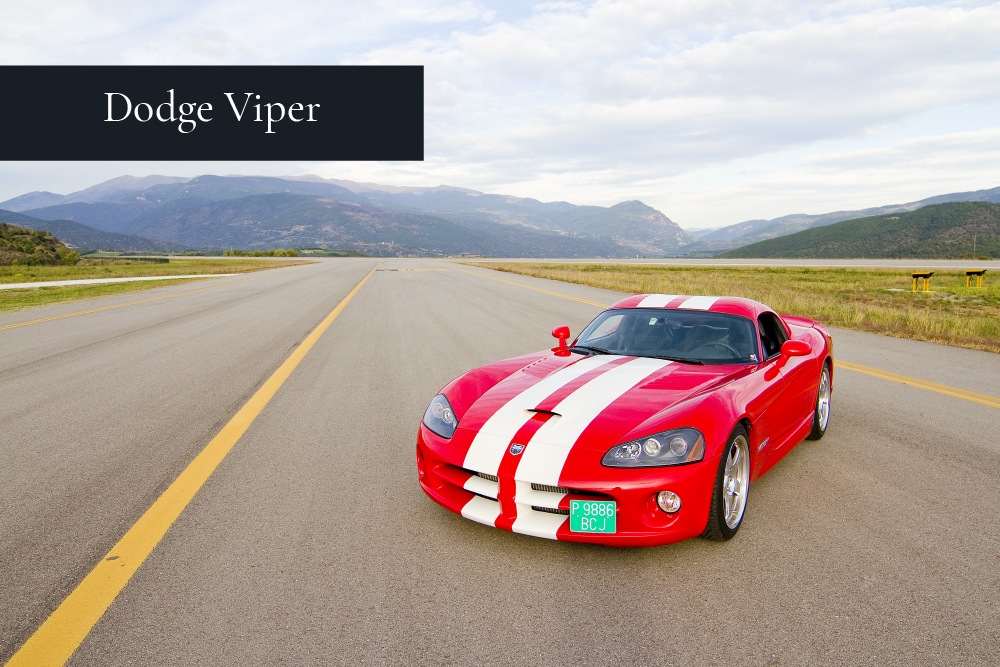 Ferrari 360 Spider
Ferraris are always pricey even when you get one used. However, they tend to increase in value with time. Designed by Pininfarina, the Ferrari 360 Spider is a beautiful sports car that features a timeless look. Keep an eye out for a model from 1999 to 2005, and you'll own a vehicle that's beginning to form a reputation as a classic collectible instead of being a used exotic sports car. You should be able to pick one up for around $82,000 to $89,000. This is about half the price of what the car company was selling the model for when it was new.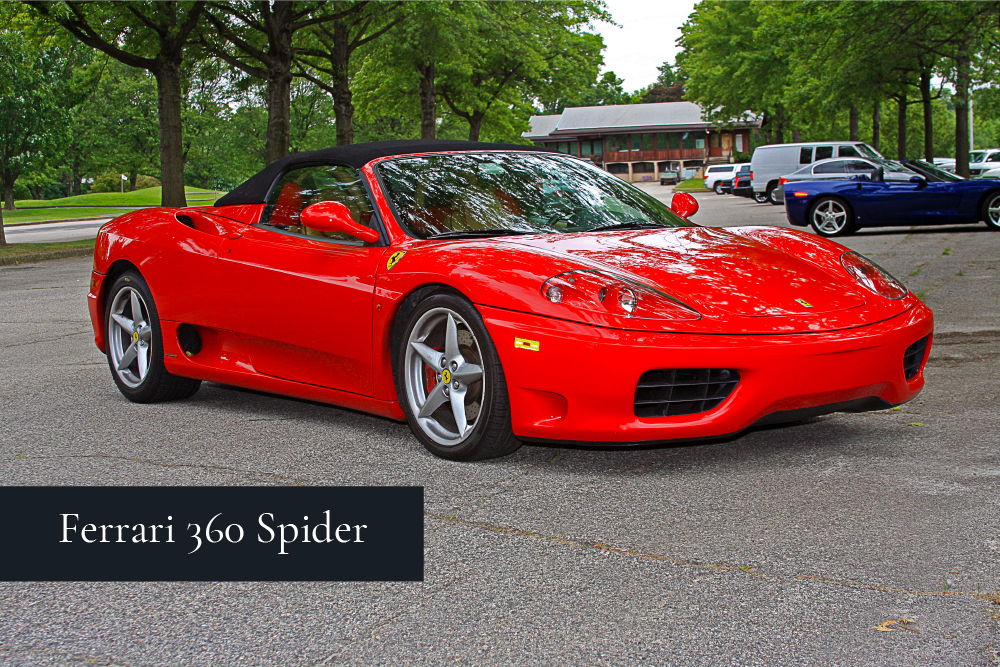 Jaguar E-Type
Enzo Ferrari once said that the Jaguar E-Type was "The most beautiful car ever made." Adding one to your collection is sure to make it complete. The Jaguar E-Type is a fundamental part of British vehicle history, and even though it came out in the 1960s, the model still has plenty of spunk since it can reach speeds of up to 150 miles per hour. The Jag also has high-performing brakes that functioned better than most from that period.
Chevy Corvette
As an iconic muscle car, the Chevy Corvette will look great in your collection of classic cars. It is the most collected car model in the United States, and if you decide to get one, you'll love the way it feels when you're driving it down the highway. Keith Martin, the person who publishes "Sports Car Market," stated that the second generation of the Corvette, which dates from 1963 to 1967, is still as breathtaking and modern looking today as it was when it was first introduced. Early generations of the Corvette are available on the classic car market today, so start spending time at local auctions or search online for good deals.
International Harvester Scout
If you're a fan of SUVs, then you might want to collect a vintage one. While older model Ford Broncos and Toyota FJ40s are popular collectibles, you could get something a bit more unique by purchasing an International Harvester Scout. The model is a little tough to find, and if you are able to get one, then you might need to spring for restoration, but it will be worth the effort to add a Scout to your classic car collection. These days, a 1979 Scout in good condition goes for around $25,000 to $32,000. When the vehicle model was new, the carmaker sold it for just $7,212.
Acura Integra Type R
The Acura Integra Type R is a classic because of its sporty design and advanced handling. In fact, industry experts say that the Integra Type R handles better than any other front-wheel drive model. The bad news is that this model can be hard to find. If you are able to locate one, plan to spend anywhere from $40,000 to $51,000 depending on the vehicle's condition.
BMW M Roadster
A modern version on the traditional European convertible two-seat cars sold during the '60s, the BMW M Roadster has been increasing in value by 22% to 31% depending on the model year. Roadsters in good condition are currently selling for about half of what you'll pay for a M Coupe. You should be able to pick up a 1999 BMW M Roadster for $21,000 to $27,000 depending on what shape it's in.
Porsche 911 and 914
The Porsche 911 is one of the best driving vintage cars available. This is especially true if you get a model dated earlier than 1974. According to vehicle experts, early Porsche 911s have an abundance of power, and when you get behind the wheel, you'll enjoy an amazing driving experience. There are plenty of them available in mint condition. In fact, you can even buy one on eBay.
The Porsche 914 is also a popular vehicle to collect. If you decide to get one, it will surely enhance your classic car collection. With its angular appearance and quality handling, you'll enjoy zooming around the city in this vintage car. You can expect to pay from $32,000 to $50,000 for a 1976 Porsche 914 depending on the condition.
If you're searching for a home for sale Henderson NV, you'll want to make sure that the residence features a big enough garage for your classic car collection.
Acura NSX
The Acura NSX hasn't been around as long as other classic car models, but it is worth adding to your collection. While it doesn't come with the luxury design features that you'll find in European rivals, the NSX proved that people could own a car that has supercar specs and drive it to work every day. Owning an Acura NSX will give you confidence behind the wheel and turn heads. It's a good time to invest in a first-generation NSX because Acura is introducing a new one. The good news is that you should be able to find a first-generation model since the car company manufactured 9,000 of them.
Shelby GT350
The Shelby GT350 is the high-performing relative of the Mustang, one that comes with a V8 engine. Also referred to as a Cobra, the Shelby is a thrilling car to drive. In fact, when you turn it on, the engine will rumble to life while swaying a bit back and forth due to its power. Pressing on the gas will propel you forward with a leap. The vintage sports car comes with a 306-horsepower engine, specialty wheels and additional accessories depending on the year. The Shelby will always be the best street-legal Mustang that you can own.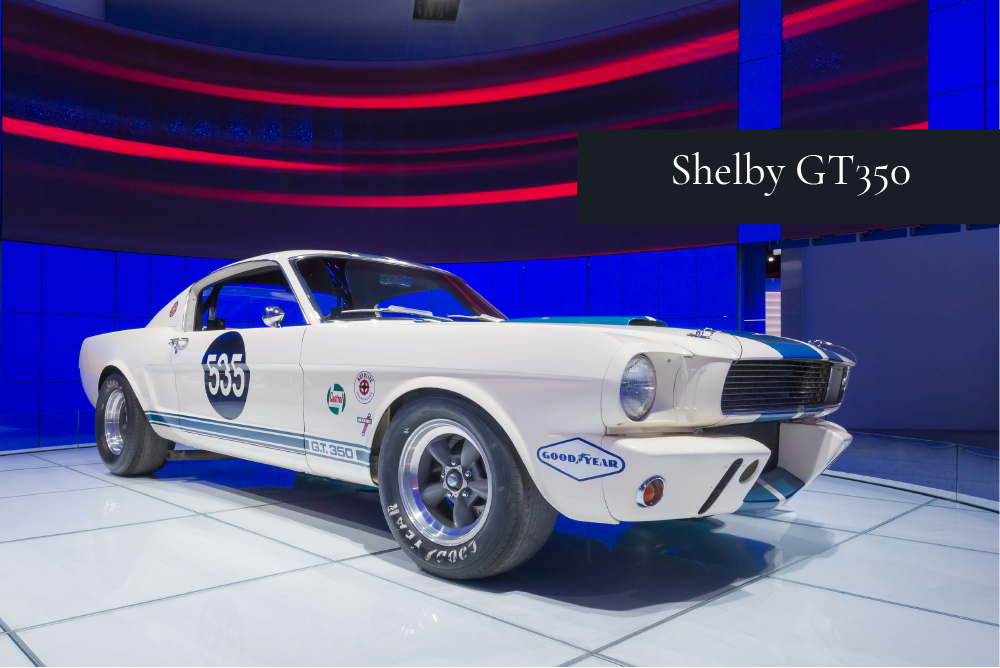 VW Beetle
For fun and nostalgia, why not add a classic VW Beetle to your collection of vintage cars? The vehicle model signifies simplicity, and you're sure to love driving it. If you decide to buy one, then get ready to make friends because people are likely to ask you about it and share stories about riding in one or owning one when they were younger. You can find classic Beetles on eBay as well as in the classifieds.
Live in a Luxury Community
If you're looking for luxury homes in Henderson NV with plenty of garage space for your classic car collection, you'll find them in the MacDonald Highlands community. When you tour luxury homes in the neighborhood, you'll appreciate their spaciousness and many amenities.
The MacDonald Highlands community takes luxury to another level with its:
• Renowned golf course
• Onsite restaurants
• Incredible views of the Las Vegas skyline
Along with move-in-ready luxury homes, MacDonald Highlands is a place where you can build your dream home. Contact us at (702) 614-9100 for more information today.