Design Trend: Tips for Integrating Patterned Rugs into Your Home
News Home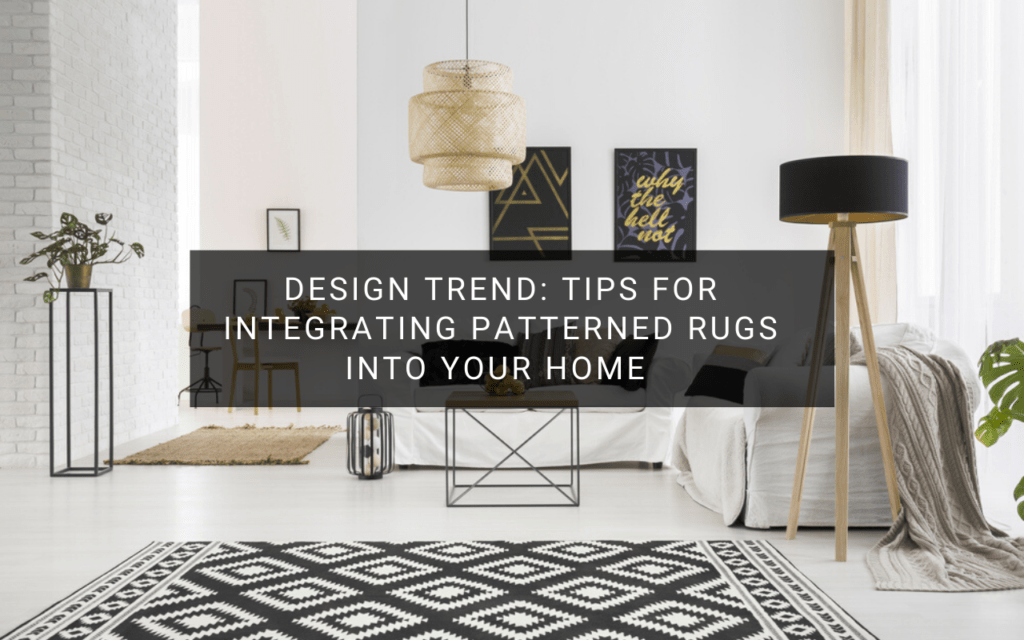 Design trends keep home decoration interesting. By incorporating modern luxury design trends into your home from time to time, you'll prevent your décor from becoming stale and outdated. One popular design trend is adding patterned rugs into your home. Here are a few tips for including them in luxury homes in Las Vegas.
Combine Large and Small Design Patterns
While eclectic mixtures have their place, they can look chaotic when you overdo it. Prevent this with patterns by balancing large-scale patterns with smaller ones. For instance, if you must have that bright, textured Boucherouite rug that features a broad design, then combine it with a leopard-spot piece or another small pattern that you like.
Consider Stripes
If you're tempted by the modern luxury design trend of patterned rugs but don't want to commit yourself to something bold, then consider stripes, plaids, or spots. These designs are timeless and easy to move from room to room. You could place a classic black and white striped rug in your dining room, and then, move it to your teen's room or a formal living room in a few years to keep things fresh.
Embrace Natural Fiber
Natural fiber rugs are ideal for traditional homes. They are durable and versatile. If you like your patterns on the subtle side, then go with a natural fiber rug. You can get them with inviting designs like herringbone or diamond. These patterns are visible without drawing all of your attention to them. A natural fiber rug will give a room a little something special. It also makes it easy to add a pop of color with a pillow, blanket, or small furniture piece.
Get Bohemian with Layers
If the free-spirited, casual décor vibe appeals to you, then layer several unique flat-weave rugs one over another. Navajo-style rugs, Turkish rugs, and Kilims are excellent choices for the bohemian look. Also, when you combine rugs with different shapes and sizes, you can create a dynamic interior design. If you do this, make sure that the different color combinations complement each other.
Be Wild with Subtle Shades
In some decorating circles, animal prints are considered neutrals, which means that you can combine them with assorted hues and patterns just as you would if you were using varying shades of white. Consider keeping the color palette on the soft side when you're using animal-print rugs. Going wild with rugs is best done in subtle color shades.
Decorating Luxury Homes in Las Vegas
The moment you unroll the right area rug, you'll know that the décor in that room is complete. Choosing the right one can be time-consuming, but the perfect rug will tie a space together brilliantly. Decorating your luxury home in Las Vegas is no easy feat, but trends can help you get the décor look that you want.