Five Perks MacDonald Highlands Residents Receive With Their DragonRidge Country Club Membership
News Home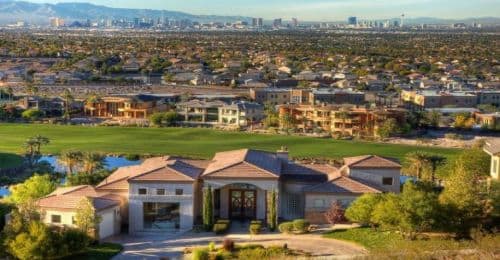 Residents of the MacDonald Highlands community are encouraged to become members of the DragonRidge Country Club. The club includes amenities like an 18-hole golf course, a custom-designed swimming pool, and a ballroom. Here are five perks that MacDonald Highlands residents receive with their DragonRidge Country Club membership.
Holiday Parties
Members of the country club have the opportunity to attend holiday events like Breakfast with Santa. The country club also hosts a New Year's Eve party and other holiday festivities. The club offers childcare for these parties, along with food, drinks, and valet service.
Dragon Grille
At the DragonRidge Club, you can eat at the Dragon Grille. The eatery serves breakfast, lunch, and an after 3 p.m. golfer's menu. For breakfast, you can order dishes like avocado toast, pancakes, and steak and eggs, while lunch menu items include nachos, sandwiches, and salads. If you decide to eat later, then you can order sliders, tacos, or quesadillas. The Grille features a full bar and assorted beverages.
Tennis and Athletic Center
A perk of your country club membership is access to the tennis and athletic center. This facility features two exercise studios where you can take workout classes. It also has a private pilates room, access to childcare, and massages. The country club includes lighted tennis courts and an outdoor volleyball and basketball court. The club offers the latest strength and cardiovascular equipment if working out alone is more your thing. At the facility, you can listen to educational lectures, take healthy lifestyle workshops, and enjoy other wellness services.
Tennis Program
The DragonRidge Club has a tennis program, one designed for adults and juniors. You can book private and group instruction sessions as well as participate in club socials. There are tennis and sports camps held during the spring and the summer. Drop-in clinics are also available, as are singles and adult tournaments. If you enjoy the sport of tennis, then your country club membership will help you hone your skills.
Event and Banquet Space
The club offers members space where they can hold elegant events like weddings, anniversary celebrations, and even birthdays. Catering and planning services are available, making it easy and convenient to host events. Along with giving you space and planning your event, the club delivers impressive views of the strip and its premier golf course, an amenity that is sure to wow your guests.
The DragonRidge Club Comes with Many Perks
The DragonRidge Country Club comes with perks like access to the DragonRidge golf course. In addition to golf, membership to the club includes the opportunity to attend community parties, host essential events, and eat tasty food. Luxury home communities like MacDonald Highlands encourage resident involvement by offering you access to a convenient country club.