With Over 350 days of Sunshine a Year, Las Vegas is the Perfect Place to Call Home
News Home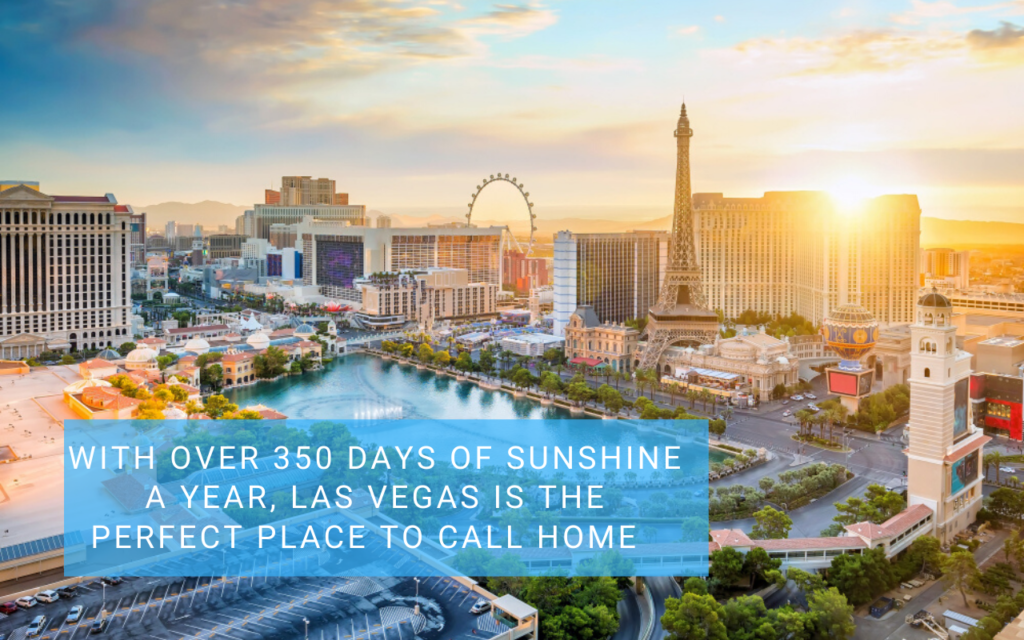 If you enjoy an outdoor lifestyle, then you'll be happier living in a place where you can spend time outside year-round. With over 350 days of sunshine a year, Las Vegas is the perfect place to call home. Luxury homes in Las Vegas not only give you a stunning place to live, but they also allow you to live in a city with comfortable year-round temperatures. Here are a few other things that make Vegas the perfect place to live.
Outdoor Adventures
Las Vegas is famous for the casinos and hotels that are on the Strip. Once you move to the city, you'll find that the area is perfect for outdoor adventures. In Nevada, there are 26 state parks. Also, the state is part of seven national parks. This means that you can spend time in beautiful landscapes and explore amazing sites. When you combine the area's outdoor landscapes with its great weather, then you'll have lots of opportunities to be outside.
Entertainment Galore
Las Vegas is a city where you can do almost anything. For instance, you can spend the occasional weekend gambling all night and going to extravagant parties. World-renowned chefs are opening restaurants in Vegas, giving you the chance to enjoy delectable cuisine. There museums and shows to enjoy as well as sports teams to watch. Award shows are often hosted in Vegas. Also, musical giants take up residency, offering you the opportunity to hear them in a more intimate venue.
Great Weather
If you worship the sun, then Las Vegas is your city. Year-round sunshine wards away seasonal depression, resulting in happy residents who find themselves flourishing in a subtropical desert climate. It can get toasty in the summer, but this means that these evenings are enjoyable. You'll love eating dinner on the patio.
Awesome Neighbors
In Las Vegas, the residents are friendly. A few years ago, researchers completed a geographical psychology study that ranked Nevada ninth in openness. This means that the neighbors and friends that you meet are likely to be welcoming and open-minded. Las Vegas residents come from all over the world, exposing you to different personalities and cultures.
Low Cost of Living
Las Vegas is an area with reduced taxes and a low cost of living, making it highly affordable. You'll pay less for utilities and goods and services, giving you more disposable income.
As a Vegas resident, you'll see the sun most days of the year, a dream situation for many people. Luxury homes in Las Vegas let you live in a place where you can spend much of your leisure time outside. You'll also be living in a city with fantastic entertainment opportunities. If you want to play where you live, then consider becoming a Las Vegas resident.