How to Prepare Your Luxury Home for Sale
News Home
Selling a home is not easy, and it can be especially challenging when you're selling a luxury home. Las Vegas luxury homes are often personalized, which means that you have to find the right buyer. Here's how to prepare your luxury home for sale.
1. Make Sure the Price is Right
Setting the price at the right amount is critical. Not only is it important to ensure that you're receiving the amount that your luxury home is worth, but it's also important to set the price properly to be competitive. 
When selling a luxury home, it's common for a real estate agent to recommend pricing it at the highest possible amount, but this can be a mistake. To attract buyers as soon as your home goes on the market, make sure that your price is competitive. You'll avoid having it sit on the market with no offers for months and months.
To set the price correctly, a real estate agent should:
• Complete a thorough market analysis of your area
• Assess the data
• Tour other homes that are similar to yours
• Contact other agents who have recently sold comparable homes
2. Market Your Home
The price of your home will take care of most of the marketing, but there are other tools that will help you sell your luxury home.
Before hiring an agent, ensure that the agency does print advertising and direct mailings. Also, ask potential agents about their internet campaign plans for your home. Today, real estate agents should have a website or a blog that they're using to advertise homes. Most current homebuyers will use their smartphone or tablet to search for their next luxury home.
Social media is another way that real estate agents should be advertising homes. Ask potential agents how they work with social media. Most homebuyers have a Facebook Page, Instagram account, or Twitter handle. If your agent doesn't take advantage of social media, it may be harder to sell your luxury home than it needs to be.
3. Consider Hiring a Professional Home Stager
Make your home easier to sell by hiring a professional home stager. When people are shopping for a new luxury home, they need to be able to picture themselves living in it.
A professional stager won't remove all your personal belongings to make your home more appealing to buyers. However, a person who does this for a living will know what they need to take out or add so that a buyer can picture it as theirs.
Staging can be time-consuming and confusing. By hiring a professional, you'll have guidance. A stager can also optimize your home's best features to make your home more tempting.
4. Invest in Quality Pictures
In the luxury real estate market, quality pictures are a must. Invest in quality photos to tempt potential buyers to look at your home. Along with this, plan to have a lot of pictures taken. Your real estate agent should be able to recommend a home photographer. Your realtor can also oversee the photographer during the photo session to ensure that they're taking pictures of the right things.
Consider including a video that features a virtual tour of your home and property. Drone footage is also a good idea. Posting a lot of imagery is essential when selling a home. This is especially helpful for foreign buyers who are often in the luxury home buying market.
5. Include Lifestyle Information
Luxury homes are usually considered luxurious because of their location and the lifestyle they offer their residents. If your luxury home is located in a development that features a golf course or a country club, then highlight this in the home's listing information.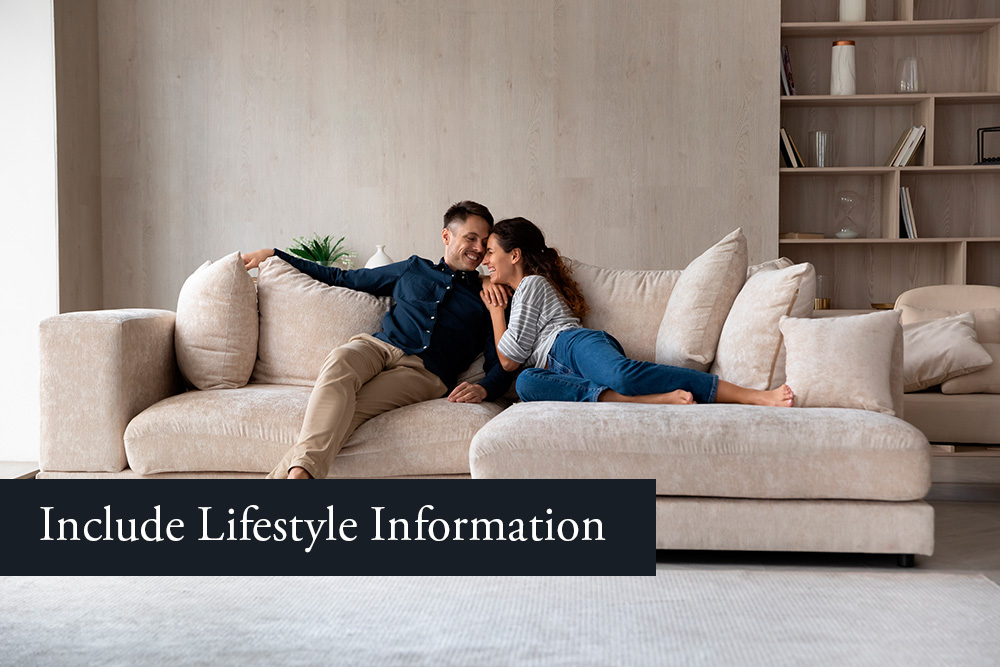 When people shop for a luxury home, they may also want to know about the community's other residents.
6. Offer Appointment Only Viewings
Skip holding public open houses when selling your luxury home. Once your luxury home for sale in Henderson, NV is listed on the market, plan to foster an exclusive air by offering appointment-only viewings. There are several benefits to appointment-only viewings. The first benefit is that buyers will feel special that they can view your property. Another benefit is that you can avoid wasting your time showing your home to buyers who are mainly just curious about what your home looks like. 
Keep in mind that the luxury buyer pool is smaller. This means that you'll have fewer viewings. Still, it's less about tempting homebuyers into your home and more about bringing the right buyers in when it comes to luxury home sales. Luxury home buyers don't show up at public open houses. If you think that you have several buyers interested in your house, you could hold an invite-only showing.
7. Focus on the Elements that Make Your Home Special
During the early 2000s, real estate professionals coined the term "McMansion" to describe a type of luxury home that was big, spacious, and expensive but mainly tasteless. Don't let your home seem like a McMansion. Instead, focus on the elements that make your home special, the ones that make your home stand out from the others at a similar price. For instance, you might want to downplay the features that your home shares with many other luxury homes, like granite countertops and tile floors. Instead, highlight the unique features such as the outdoor barbecue or basement wine cellar.
To highlight your home's special features:
Mention them in your listing details and include them in your pics and videos.
Don't assume that buyers will notice these features.
Lead with your home's special features to encourage buyers to make an appointment to tour your home.
8. Give Your Home a Brand
To market effectively, give your home a distinct identity. You don't have to oversell your home, but consider using a focused message that directs the advertising materials that you're using for your home. An option is to create or buy a unique logo that you can add to related content, and you could even develop a slogan. When you use a brand to sell your home, it doesn't have to be obvious, but you should use it to build your marketing strategy.
9. Be Patient
Patience is needed when selling your luxury home. Remember that selling a luxury home is likely to take longer than selling a non-luxury home due to the smaller buying pool. Be patient, and the right buyer will snap up your home.
Luxury Homes in Las Vegas
With its collection of best nominations from the Las Vegas Review Journal, which includes "Best Master Planned Community" and "Best Golf Course", the MacDonald Highlands community is a place you'll want to call home. Buying or selling Las Vegas luxury homes requires plenty of quality pictures of your home, good marketing, and professional staging. To learn more about Las Vegas luxury homes in the MacDonald Highlands neighborhood, contact us at (702) 614-9100 today.