If you're getting ready to build your custom dream home, you'll want to consider the many unique ways to personalize it. For instance, Las Vegas luxury homes often include home gyms, infinity pools, and bathrooms that feature spa-like elements. Consider including one or more of these top luxury shower trends for amazing bathrooms.
Glass Showers
A big luxury shower trend is to install glass showers with a frameless design. Glass is a timeless material, one that supports a minimalist design. Walk-in glass showers feature simple, clean lines. They also give a bathroom a spa-like feel. Glass showers lengthen the area's sightlines, making the bathroom feel bigger. Opaque sliding glass doors or shower curtains make a bathroom seem smaller because they create space separation.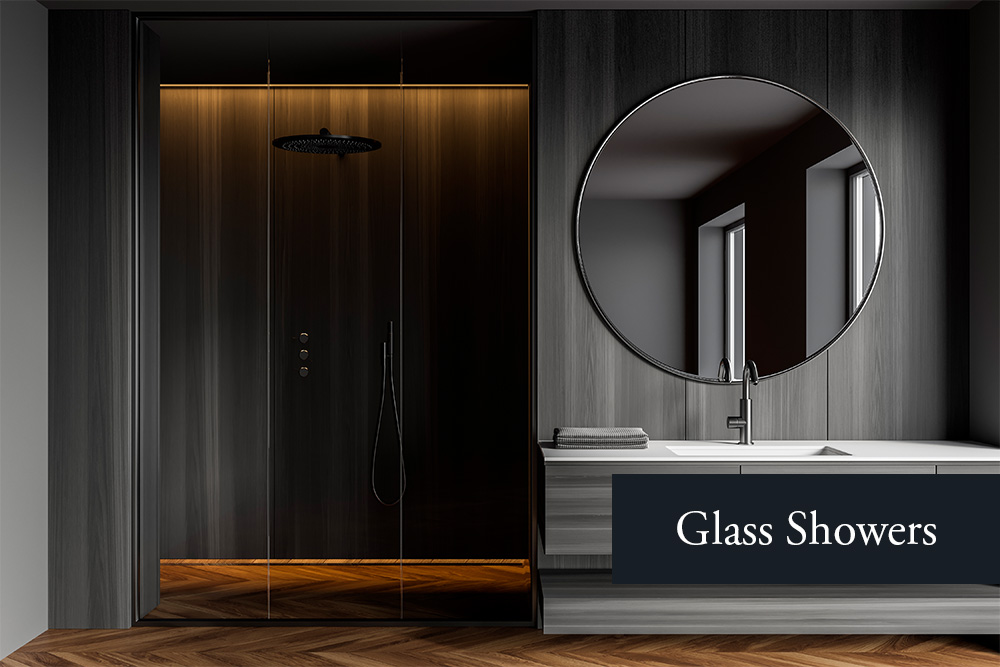 Windowpane shower glass is a new style trend to consider for your bathroom. The black framework adds a unique but familiar look since it's not a style that homeowners typically choose for the space. A windowpane shower door is a subtle way to bring in an eclectic touch.
If you choose a walk-in glass shower, be sure to hire a professional company for installation. With experts in charge, you can avoid leaks and aesthetic problems.
Radiant Heat
When you step out of your shower and onto a warm floor, you'll experience a high level of luxury. This is true of heated towels that have been warming up on an electric towel rack as well.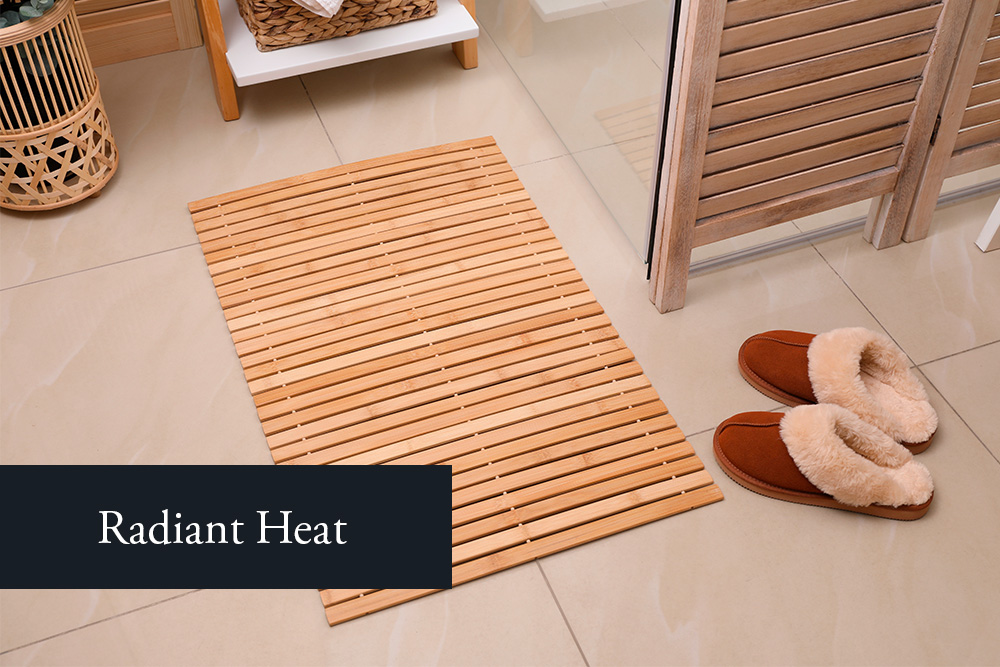 This year, radiant floor heating and towel heating racks are luxury bathroom trends. Radiant floor heating ranges in cost from around $5 to $12 a square foot while towel warmers vary in price from $40 to as much as $4,000 depending on your preferences.
Steam Showers
A top draw to booking time at a spa is the steam room. Create this spa-like feature by installing a steam shower. You can convert a walk-in shower stall to your own personal steam shower. It requires specialized equipment and expert installation of the shower enclosure to ensure that the water vapor remains inside.
The health benefits of a steam room include:
• Better skin health
• Lower blood pressure
• Improved circulation
• Less joint stiffness
Specialized Lighting
When you're getting up in the morning, you can wake up more easily and gently with mood lighting in the shower. A luxury shower trend is to install dimmable lights or accent lighting. Not only will this feature provide your bathroom with the amount of light that you want, but it will also support your personal style. You can install specialized lighting that features a contemporary or traditional design.
Chroma therapy mood lights are a popular trend in spa-like showers installed in luxury homes. Developed using color psychology, chroma therapy lights are vapor-proof. They also create mood-changing effects, ones that may make you feel more relaxed, focused, revitalized or happy.
Shower panels with backlighting are trending, as are countertops that include lighting along the edges. These features will give you a bathroom that design experts consider state-of-the-art.
Multiple Rainfall Shower Heads
If you don't have the space for his-and-her shower stalls, then go with the next best thing: multiple rainfall showerheads. The trend is to install at least two that are the same size and mounted next to each other or facing one another. You can also install a third if you want to kick the luxury up a notch or two. Install a dual setup that features the main shower head combined with a handheld attachment unit to keep it simple and still enjoy the benefits of multiple showerheads.
Convenience Features
A popular shower trend in luxury homes includes comfort features such as built-in benches and storage nooks. You'll love a built-in bench. Along with being a place where you can sit and relax, you can also use a bench to shave your legs with ease or pumice the dead skin off your feet. Storage nooks increase the luxury of a shower because you can tuck your bath products away. This will keep the interior of your shower free of clutter for mental peace and cleaning ease.
Be sure to bring in a professional builder for built-in benches or floating ones. These additions must feature the proper slope to ensure that the water runs off the edge instead of collecting on the top.
Wet Room Luxury Design
Instead of curtains or glass doors that interfere with the flow of the space, consider a wet room luxury design. This type of design turns the entire space into a shower. Without a shower curb or tub edge to step across to reach the bathing area, you'll have a shower that feels more like a spa. This also makes the shower universally accessible for people who experience mobility challenges, which could have the added benefit of increasing your home's resale value.
A great way to make a wet room more comfortable is to install overhead heaters and a heated floor. You'll appreciate how easy a wet room is to clean and the timelessness of the look. Be sure to hire a professional shower company to install this type of setup. A curb-free shower is more complex than a regular shower because the drainage slope must be constructed lower than the floor level surrounding it. This means that your installation crew will need to raise the floor surrounding the drainage area or lower the floor below the shower pan.
Vertical Spa
When building a custom home in Las Vegas, opt for a vertical spa. That way, you'll have one of the best luxury shower systems available today. This type of setup features a wall showerhead, handheld showerhead, and several body jets. While the wall showerhead unit operates as a rainfall shower, you may want to add another rainfall showerhead for more luxury.
Vertical spas usually include thermostatic valves that let you set the shower water at your preferred temperature. The temperature will remain the same for the duration of your shower. You can even invest in a shower unit that lets you set the water pressure. This type of system will maintain the pressure when you have other appliances, such as washing machines, toilets, or dishwashers, using water simultaneously.
Audio Effects
Whether you like to wake up in the morning by listening to rock music or your favorite true-crime podcast in the shower, companies like Kohler have the audio system that you need for the bathroom. You can purchase a versatile speaker that's removable and available in different colors or install a speaker system. Today, speaker systems for the bathroom can be installed so that they are flush with the surface, creating a streamlined look.
If you want to install a speaker system, be sure to hire a professional installation company to install it while you have your luxury shower constructed.
Las Vegas Luxury Homes
The MacDonald Highlands community is the perfect place for your custom home in Las Vegas. Residents enjoy exclusive amenities like an onsite world-class golf course, clubhouse, and fitness center. You'll also have access to incredible views of the Las Vegas Strip and the area's natural scenery. For more information, contact us at (702) 614-9100 today.