Reasons Las Vegas is Perfect for Winter Snowbirds
News Home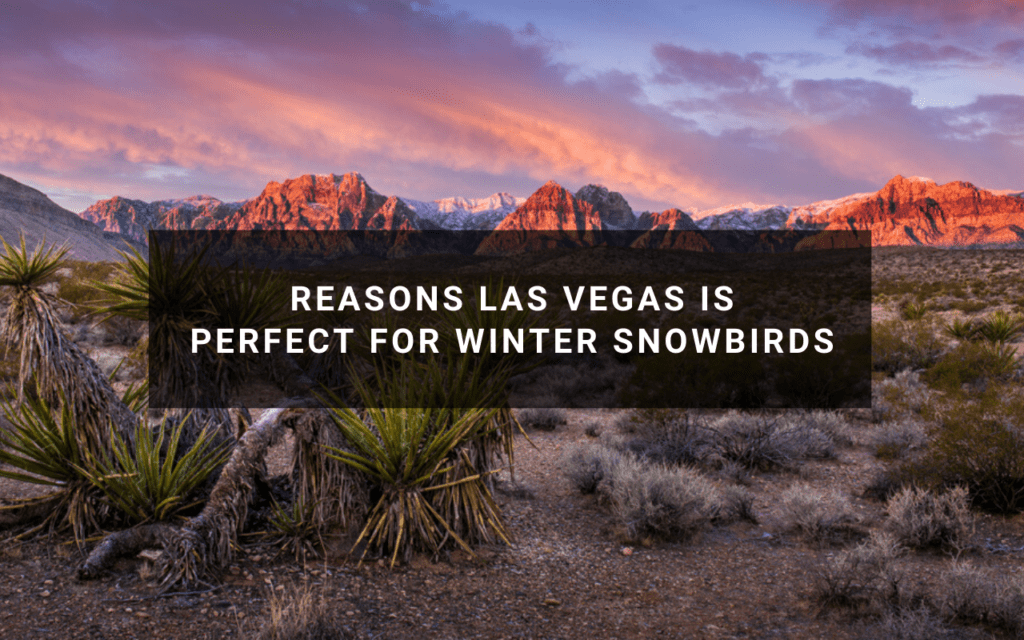 Winter snowbirds know how to live. They purchase a second home in a place with comfortable year-round temperatures and enjoy warm weather throughout the year. Las Vegas is ideal for this since the city's winter temperatures range from the high 50s in January to the mid-60s in February. However, the city gets toasty in the summer, so if you don't like the heat, then keeping another home in a place that doesn't get so hot is a good move. Here are a few other reasons why Las Vegas is perfect for winter snowbirds.
Luxury Communities offer a High Standard of Living.
Las Vegas is a tourist destination, one that attracts the rich and famous. When you decide to make Las Vegas your home once the cold weather arrives in your hometown, you can purchase a luxury home and rent it out during the months you're living at your permanent residence. Because of the city's many visitors, you're sure to have plenty of opportunities to keep your snowbird home rented out, making it an excellent investment.
There is So Much to Do.
The variety of things to do is another reason why Las Vegas is perfect for winter snowbirds. The city features tasty places to eat, indoor and outdoor activities, and unique entertainment options. In Vegas, you'll have the chance to eat at restaurants owned by famous chefs. Gordon Ramsey, Giada De Laurentiis and Nobu Matsuhisa have their own restaurants in Vegas. Indoor activities include bowling, touring local museums and gambling. There's also a lot to do outside. For instance, you can visit the Hoover Dam, hike, or spend time boating. When it comes to unique entertainment options, Vegas wins. Here, you can see a Cirque Du Soleil show any night of the week or wait for your favorite music act to pass through town.
You'll Have Lots of Company.
Living in Vegas part-time means that you'll probably have plenty of company. This can be good or bad depending on how much you enjoy people coming to visit you. Once you've had time to familiarize yourself with the city, it will surely be fun to share it with those you love. While Las Vegas has a reputation for being the ultimate party city, you'll soon find that it has another side, one that includes pleasant trail hikes, days that seem longer, and more than its share of comfortable temperatures. Your family and friends will likely want to share this side with you.
Find Your Luxury Real Estate Property in Henderson, NV
If you're spending your retirement years as a winter snowbird, you'll want to look into the luxury homes in Las Vegas that are available in the MacDonald Highlands community. The community's high-end amenities and overall conveniences make the neighborhood's dream homes even dreamier.
MacDonald Highlands is a high-end Las Vegas neighborhood that includes first-class amenities and five-star resort-like luxuries. Why not experience them all the time? To learn more, call us at (702)-614-9100.