Why 2020 is The Perfect Time to Invest in Luxury Real Estate
News Home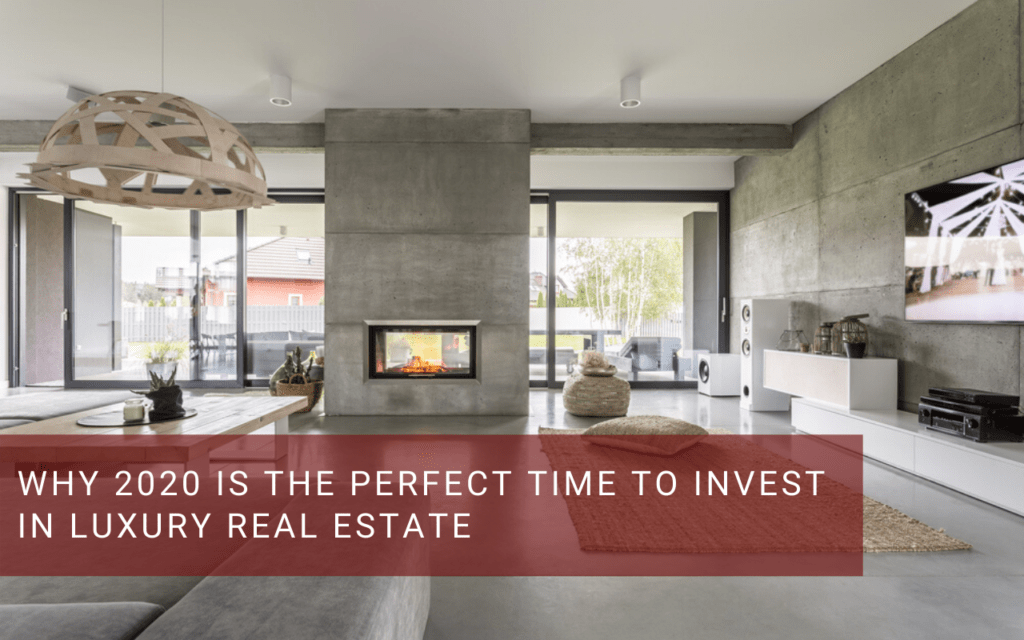 Many people are purchasing luxury real estate as a hard asset due to the safety and security of this type of investment. Today, the world's richest people are becoming even richer, making 2020 the perfect time to invest in luxury real estate. This type of investment is often more secure than others because the real estate luxury market doesn't fluctuate as much as other real estate markets. According to predictions, the 2020 Las Vegas housing market is expected to be steady and even better than it was last year. MacDonald Highlands real estate offers luxury homes in Las Vegas you'll want to invest in.
There's More Inventory
The rise in the availability of luxury real estate makes it more affordable. This also means that 2020 is the perfect time to invest in it. You need somewhere to live, so why not purchase a luxury home that has the potential of increasing your wealth? Luxury real estate has been on the rise for the last few years. It's likely to continue seeing strong buyer demand in many parts of the country.
It's Smart to Invest in Luxury Real Estate
Luxury real estate can help you build wealth. It allows you to realize serious cash flow that you can use to extend your investments. The luxury market costs more, but it also comes with high returns. Once you make the decision to invest in luxury real estate, it's crucial to invest in the right area. For instance, in New York City, this may include a Park Avenue address while in California, it will be where people can look out and see the ocean. In Vegas, luxury home buyers will want a view of the valley and the cityscape.
You'll Likely Qualify for a Bigger Tax Break.
Real estate comes with great tax benefits. In some cases, you won't have to pay taxes on the gains that you earn from investment properties. Along with this, you may qualify for a $250,000 tax break if you're an individual investor and $500,000 if you're investing with your spouse. Luxury home investors collect properties in the same way they do fancy cars. Interest rates are low right now and prices are lower than they've been in the last few years. Also, you won't have to tie up a ton of your cash in a luxury home. Banks are willing to make loans for these types of investments.
The Option to Rent it Out
Luxury homes in Las Vegas give you the option of entering the rental market. Today, many people are deciding to rent instead of trying to own, but they still want to live in a luxury home. If long-term rental doesn't appeal to you, keep in mind that the vacation rental market is a thriving one. Sites like Airbnb and Vrbo give you a way to support your overhead.
The Choice to Custom Build
If you're in the market for a luxury home in Las Vegas, consider investing in a custom build. This route comes with the highest profit margins, but it takes the longest to fulfill. A new luxury home can include the latest design style and the most up-to-date home technology. If you're building a custom home for profit, use caution in planning it. You'll want to choose a layout, finishes, and amenities that are likely to appeal to a broad base. That way, you'll have the greatest chance of selling it for top dollar. Make sure that the home is welcoming and functional. You'll also want to include the privacy and security features that luxury home buyers expect. One thing to keep in mind about luxury home buyers is that exclusivity matters. If you can include a desirable feature or element in your build that no one else has, then the home will become a more worthy investment.
Investing in Luxury Real Estate Gives You Options
When you invest in real estate, you'll enjoy many options. For instance, you can buy a house that you want to live in permanently, or you can purchase a home that you like and want to live in for a while but plan to sell in a few years for a profit. You can also buy a home that you live in part-time and rent out part-time. You can even purchase a property with the intention of flipping it.
People Always Need a Home
Luxury real estate is a good investment because people always need a home. With real estate, there's an opportunity for more and better returns than you get with other investments. The reason for this is that properties are built because a group of individuals determined that a population was large enough to need it. Supply will always follow demand, and the demand for luxury homes is high. People want to live in a residence that pampers them. There are many Henderson luxury homes for sale. You're sure to find one that will fit your needs.