Shop Local: Henderson Farmer's Markets You Should Go To
News Home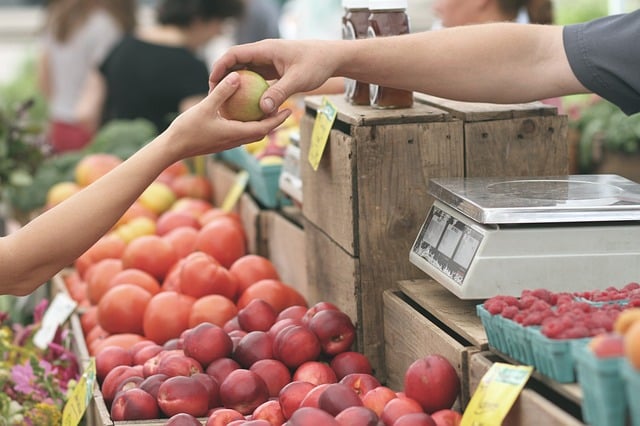 Getting your produce from a supermarket could get boring at times. And sometimes, you can't get fruit like strawberries when they're not in season. You've been wanting to shop local and get locally grown produce to support your local farmers and get better tasting fruits and vegetables. But where are all the good local farmer's markets? Discover where and when you can shop locally!
Three Henderson Farmer's Market to Shop Locally
Now that the weather is getting warmer, it is the perfect time to spend a day walking around a farmer's market for locally grown produce and items handmade by local artisans. It will make you feel good to be getting your produce and know where it is exactly coming from. You'll also be supporting a local farmer or grower and discover local artisans. Weekends are made to shop locally.
1. Fresh52 farmer's markets
On Saturdays and Sundays, fresh52 has farmer's markets in two Henderson locations, a different one on each day. They will have local artisans and growers on various weekends in the month. You can go to one location one day or just go to both locations on both days! They even have recipes that showcase the produce that's sold at the farmer's markets.
2. Water Street District Farmer's Market
If you ever have a Thursday free, head down to the historic Water Street District for their farmer's market. Although this farmer's market doesn't happen over the weekend, this is still a great farmer's market to get the best local produce. There isn't anything more delicious than locally baked bread made fresh that day.
3. The District Farmer's Market
This market may also happen on Thursdays but it is a great way to end your Friday Eve. The farmer's market at The District at Green Valley brings local farmers and artisans for you to purchase local produce and even artisan items. After you're done shopping for your produce, you can always go the the great restaurants or walk around at the rest of The District.
Bring Your Local Produce Back to Your Dream Luxury Home
Shop locally and discover the great and luxurious homes at MacDonald Highlands. Starting living in your dream home today. Are you ready to start your Life at the Top?